You may have seen the criss cross design on heels, but do you know what those heels are called? We thought not! The X Strap heels come with a criss cross design which secure your feet well and allows for a sturdy grip. Besides the comfort elements, they look super trendy too. Since many new forms of heels have emerged recently, X Strap has been around for quite some time now and is becoming increasingly popular.
What You Need To Know Before Buying X Strap Heels:
You may assume that these heels may look odd or bizarre, especially if you're a classical heel lover and do not like contemporary trends, but we have newer versions of X Strap heels which are suited to many occasions and preferences. Ranging from open toe, closed toe, square toe, block heels, and many others – the choices are limitless. A few things that you need to know before investing in such heels include the following:
Your Individual Requirement

X Strap heels can be worn for casual and even formal wear. You can wear them at bridal events too, depending on the designing. So, make your picks wisely.

Who Should Buy X Strap Heels?

Women who love to think out of the box and, who prefer comfort and styling at the same time. Such heels would be great for women who love versatility in terms of heels.

Features To Look Out For

X Strap heels can come with a strappy look, embellishments, buckles, various textures, heel shapes, heel height and a lot more. You can pick the one that best suits your needs as you browse through the popular designer brands like Giuseppe Zanotti, Jeffrey Campbell and others.

Amanda Diaz

Cat Vas

Millie Bobby Brown
Disclosure: This post contains affiliate links. When you purchase a service or a product through the links, I sometime earn a commission, at no additional cost to you. Read my full disclosure here.
Without further ado, let's head on to our top picks.
 Stiletto Best X Strap Heels in 2023
1. Cole Haan – Anastasia City Sandal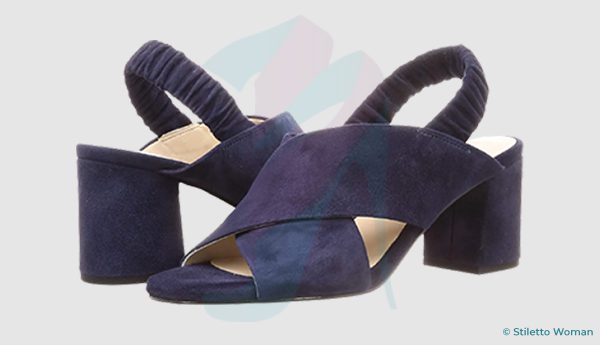 Ranking at the very top, these heels by Cole Haan promise utmost comfort and quality. They will likely last you a really long time and they are secured with a slingback style which adds a modern twist to the footwear and can grip your feet well too.
2. GUESS – Jordie Slingback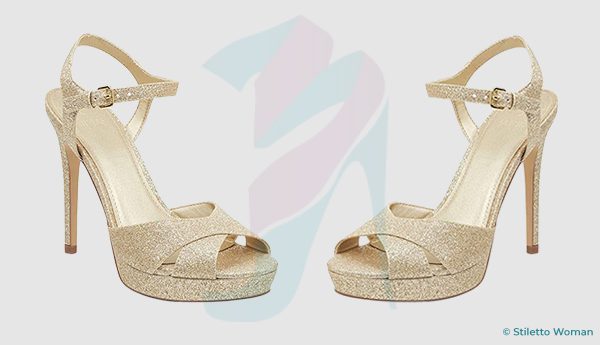 The second one on the list and one of the economical options out there in terms of x Strap heels, these heels by Guess are sure to be the stunners. They come with a platform sole and a stiletto heel to give you a height boost and the ankle strap design can give you a sturdy grip too!
3. Kenneth Cole REACTION – Mix Jewel Heeled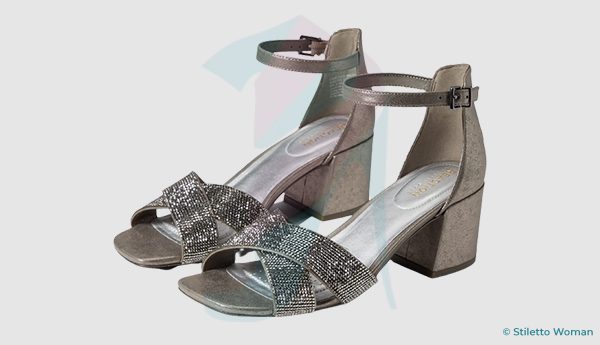 Featuring some glitz and glam, these heels by Kenneth Cole are sure to be keepers. They come with glittery toe straps and an ankle strap design to hold your feet well and help you make a strong fashion statement wherever you go. The block heels also facilitate the walking process.
4. Tony Bianco – Classic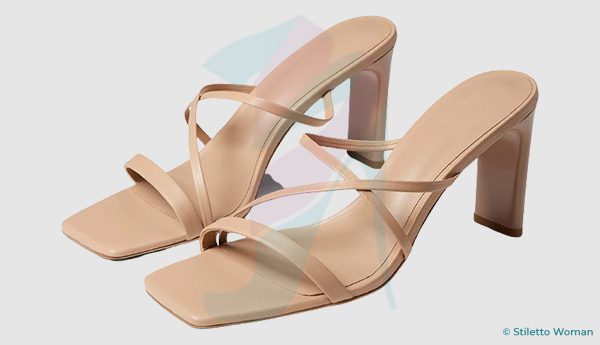 A casual, yet a stylish option in terms of x strap heels would be that of Tony Bianco. These heels come with a square toe style which meets the contemporary fashion demands. These heels can look great on most outfits and events, so they'll be a useful pair.
5. Vince Camuto – Devinhara High Heel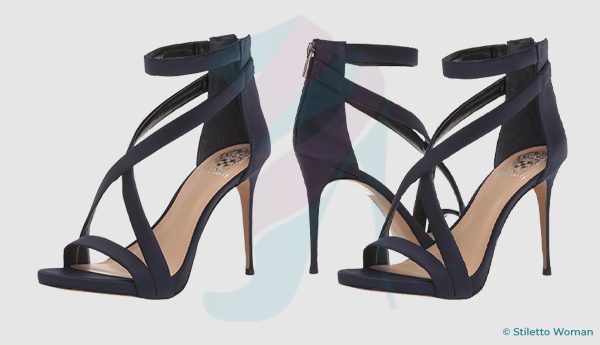 Another great pair in terms of x strap heels and this time, it's by none other than Vince Camuto which oozes creativity and confidence. These heels can add a few inches to your height and the open toe style makes them breathable too.
6. LifeStride – Mexico Wedge Sandal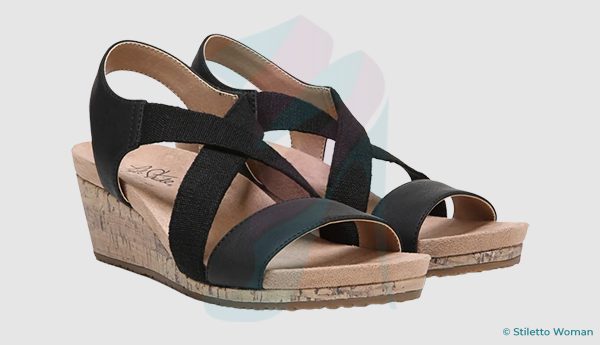 Featuring a simplistic and a casual design which is appropriate for everyday wear, these x Strap heels can be a convenient pair. They come with a wedge heel design, so you can walk in them for hours without getting tired.
7. Ted Baker – Sandal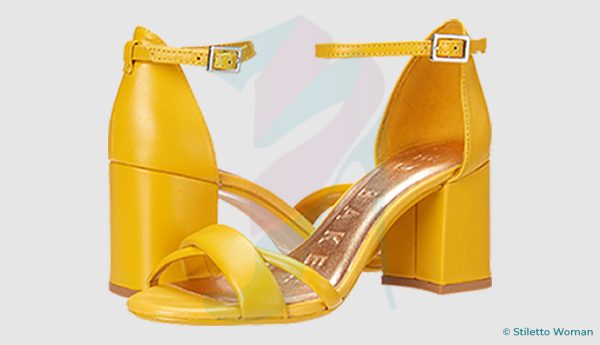 Heels with a striking appearance and that come with a prestigious label of Ted Baker, these x strap heels are sure to leave you stunned. The striking colour adds a personality to the footwear, so you can't go wrong with these.
8. COACH – Nessa Clog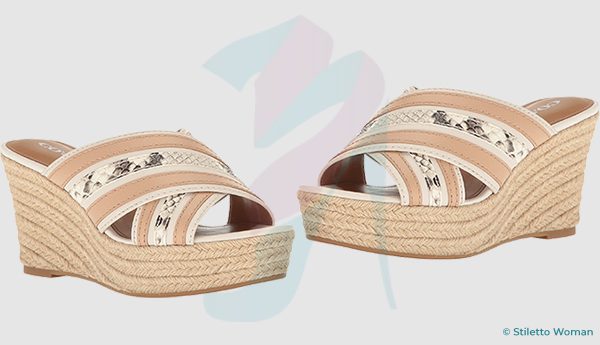 An easygoing, chic and a slip on style option for you to consider would be that of Coach. These heels can be super convenient and comfortable as they offer you sturdiness and balance. They come with an espadrille inspired design which also helps in making you look fashion forward.
9. Franco Sarto – Belle Sandal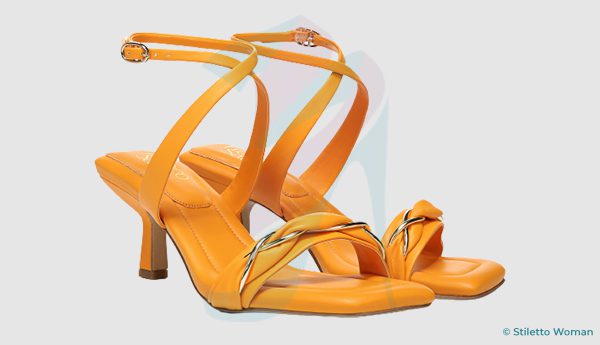 A uniquely designed and a carefully crafted pair by Franco Sarto that's sure to get your eyes glued to the image, these heels come with a multi colour and a low heel height which facilitates the walking process. These heels ooze trendiness and modernity at its best.
10. Michael Kors – Astrid Wrapped Sandal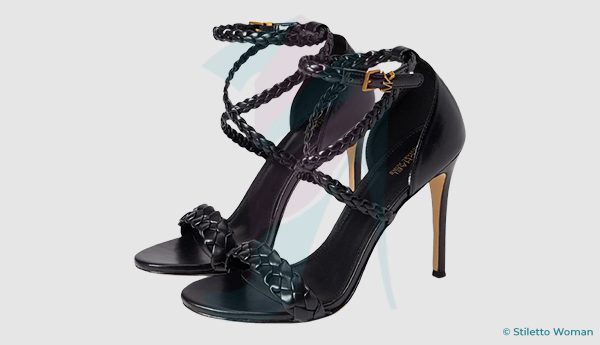 An exquisite and a more high end option for you to try would be that of Michael Kors. These heels come with a luxurious glow and a braided x Strap design. They feature an open toe style with narrow and high stiletto heels to give you a nice height boost as well.
11. Kate Spade – Grace Sandal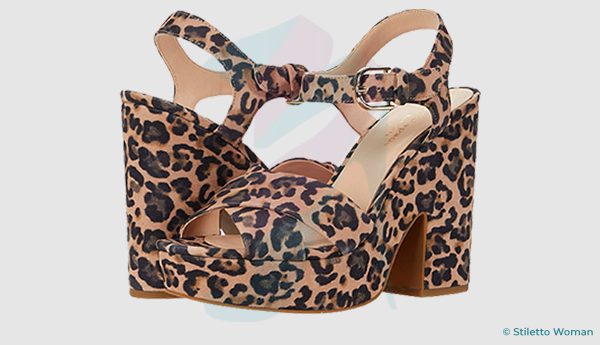 Another option that you should try would be that of Kate Spade. These heels come with a platform style and a printed version of x strap heels. They can give you a nice, sturdy grip which can get you going at any event. They are ideal for casual events.
12. Tory Burch – Selby Platform Sandals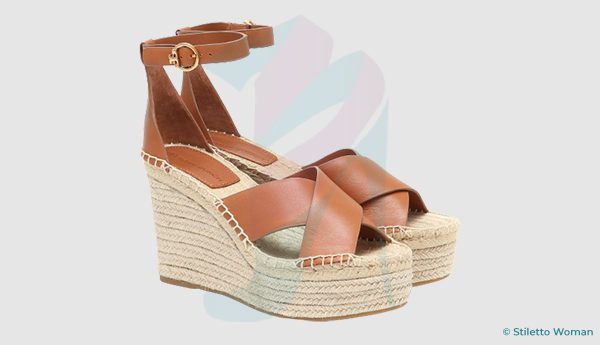 Tory Burch, a brand inspired by the American designs and travel. These heels by the brand come with an espadrille inspired style and an ankle strap to help you make a strong fashion statement. They are not only comfortable, but can look great on most outfits too!
13. Jimmy Choo – Emsy Sandals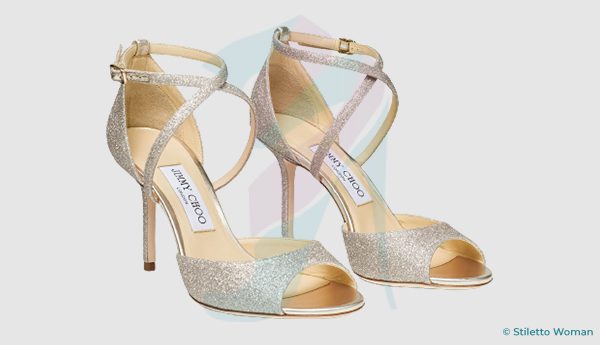 Let's admit it – we've all wanted a pair of Jimmy Choo in our closets. While not everyone can afford the high end brand, it promises excellent quality so it lasts you a very long time. These heels come with a timelessly classy peep toe design and a stiletto heel to give you a nice height boost as well. You can't go wrong with these.
14. Emporio Armani – Metallic Low Heel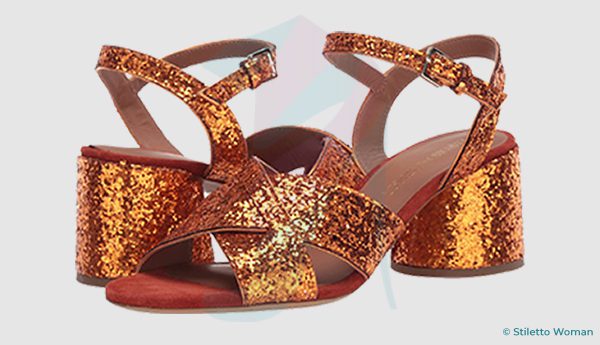 Featuring the glamorous and striking heels by Emporio Armani, these heels exude finesse and luxury at its best. The brand is known worldwide for its excellent craftsmanship and quality, so you can trust it easily. An investment in these heels won't make you regret it.
15. Stuart Weitzman – Rosemari Heeled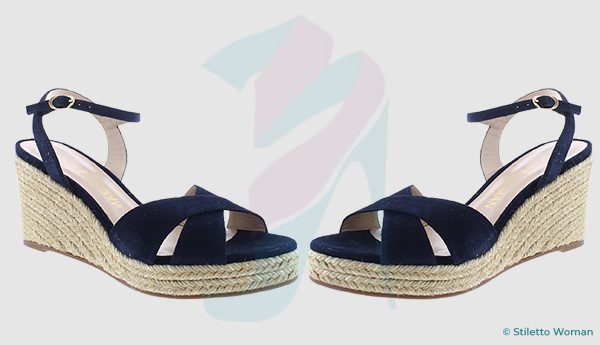 Last, but not the least, the high end, exquisite and one of the most luxurious options out there – these heels by Stuart Weitzman are a keeper. They come with an espadrille design and an x strap style that can look super trendy too. The open toe style makes these heels breathable and lightweight too.