Australia – the land for kangaroos, pristine beaches, and the lush rainforests, it has quite a good reputation within the fashion industry. The Australian fashion industry is defined by utmost finesse, timeless designs, and intricate details in the fashion trends. The fashion trends in Australia are always versatile as the designers keep coming up with something innovative each time. One of such brands include Tony Bianco, which is known for its high-end, premium products in terms of footwear, heels, bags, etc. It has been decades to the brand's inception; hence it has been a market player since a very long time.
About Tony Bianco
Tony Bianco was founded in 1972 by Tony Bianco, who moved from Italy to Australia with his family in 1958. Being an Australian and a family-run brand, it is available at many outlets in Australia and internationally through platforms like Nordstrom and Zappos.
It owns 14 boutiques across Australia and most of the shoes are manufactured in Italy hence promise excellent quality. Tony Bianco's target market includes fashion forward individuals who are interested in high quality fashion and are aged between 18-45.
The Types of Heels Available at Tony Bianco
Tony Bianco offers a range of stiletto heels for women under the category of heels.
Types of Heels
Pumps
Heels
Boots
Mules
Wedges
Platforms
Block Heels
Court Shoes
Bridal Shoes
Disclosure: This post contains affiliate links. When you purchase a service or a product through the links, I sometime earn a commission, at no additional cost to you. Read my full disclosure here.
Who Wears It?
The luxury and high-end Australian brand is known for its spectacular designs and quality of the stiletto heels. The footwear is not just restricted to the Australians, but people all over the world can buy them, for example, Canadians, Americans, Asians, etc. Here are some of the famous people who love wearing Tony Bianco religiously:
Celebrities Who Wear Tony Bianco :
Shay Mitchell
Eiza Gonzalez
Gigi Hadid
Cara Delevingne
Heidi Klum
Bella  Hadid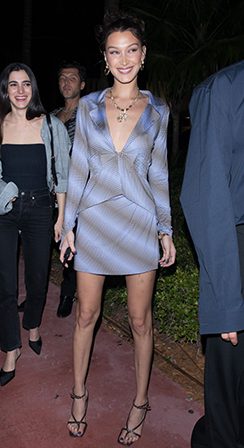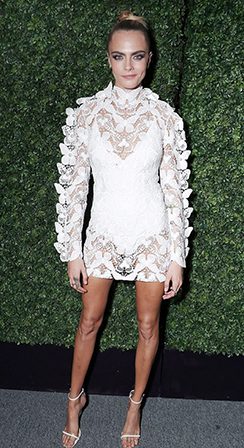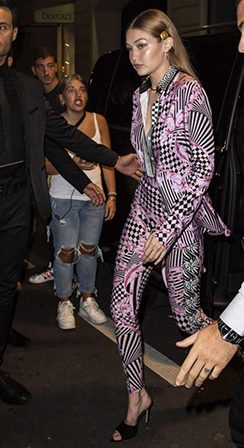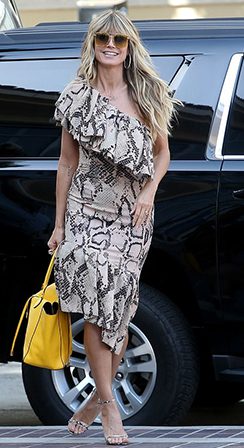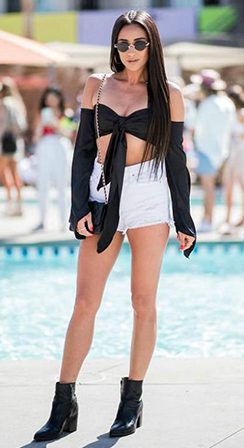 The brand is not just for the famous people though, if you can afford pricey heels, then even you can get a pair for yourself. Nonetheless, investment in one of the pairs of Tony Bianco will be a decision that you won't regret in the long-run.
Is it for me?
If you're between the ages of 18-45, belong to the upper class, and have a zest for following fashion trends a lot, then this is the brand for you. It offers the best heels which are optimized for workwear as well as casual and bridal wear. Besides that, if you are generally the outgoing and creative type, you'll absolutely love Tony Bianco's heels!
Criteria Based Rating: Tony Bianco
Design & Style
 9/10
The brand oozes creativity and zest for fashion trends. From comfortable heels to puffy heels, it has it all.
Colour Range
8/10
Offers a great number of colours which are suited to everyday wear and special occasions.
Affordability
5/10
Tony Bianco is targeted towards wealthy women who belong to the upper class. The footwear is considered as high-end, so are the prices.
Celebrity Preference
9/10
Most celebrities love Bottega Veneta owing to the kind of luxury that it offers. So, the brand boasts a long list of celebrity following.
Similar Stiletto Brands like Tony Bianco
Similar to Tory Burch, Tony Bianco, too, has a versatile range of stiletto heels, ranging from slingbacks, ankle straps, to many decorative embellishments on the heels.
Similar to CK, the brand is quite reputable and caters to customers worldwide, not just Australia. It has been in the market for a lot of time now and has a strong customer base.
Some of the Best Tony Bianco Stiletto Heels!
Where To Buy Tony Bianco
Some of the platforms where you can find Tony Bianco Heels at:
When Do You Wear Tony Bianco Stiletto Heels?
| | |
| --- | --- |
| Types of Heels | Suitability Rating |
| Casual | 8/10 |
| Party | 9/10 |
| Formal | 8/10 |
| Bridal | 7.5/10 |
Tony Bianco – Shipping and Return Policy
Countries
Shipping & Return Policy
United States
Shipping: 4-15 working days

Return: within 30 days of the delivery.

United Kingdom
Shipping: 4-15 working days

Return: within 30 days of the delivery.

Canada
Shipping: 4-15 working days

Return: within 30 days of the delivery.

Australia
Shipping: 2-15 working days

Return: within 30 days from the delivery.
At A Glimpse: Customer Feedback Regarding Tony Bianco
According to the customers, Tony Bianco should be go-to for all the women who love wearing designer wear at relatively economical prices as compared to that of ultra-exquisite brands like Manolo Blahnik and Gianvito Rossi. Customers claim that their heels fit well and are durable. They also claim that they enjoy wearing them owing to the versatility that the brand offers. Besides that, they love the customer service of the brand too. All in all, it is highly recommended that you try it out yourself too, owing to the high positive ratings and remarks.