Ever heard of the old adage, "Diamonds are a woman's best friend"? Well, it surely had some depth in it as most designers, whether they're clothing designers, handbag designers, or footwear designers, have incorporated embellishments in the products to appeal to the audiences. One of them includes Manolo Blahnik, a Spanish Fashion designer of a high end luxury footwear brand, who managed to incorporate crystal embellishments, along with excellent craftsmanship in terms of the footwear brand.
About Manolo Blahnik
Manolo Blahnik was founded in 1970 by Manolo Blahnik, a Spanish Fashion designer. Its first store opened in Chelsea, London. It is a privately owned, family business whereby the owner's  nieces, too, contribute to the brand. It has around 20 flagship boutiques around the world including New York City, Geneva, Hong Kong and many other places. The brand featured in the American show 'Sex and the city' and it is a must have brand for most celebrities and women in general.
Besides that, the production is attributed to Vigevano region, near Milan, whereby 77 craftsmen work in the factory. The target market of the brand includes the upper middle class to extraordinary wealthy women, who live anywhere between the ages of 24 and 55. The brand is aimed at women who have a refined and luxurious taste in fashion.
The Types of Heels Available at Manolo Blahnik
Manolo Blahnik offers a range of stiletto heels for women under the category of heels.
Types of Heels
Mules
Stiletto Heels
Boots
Lace Ups
Sandals
Disclosure: This post contains affiliate links. When you purchase a service or a product through the links, I sometime earn a commission, at no additional cost to you. Read my full disclosure here.
Who Wears It?
Manolo Blahnik is a high end, luxury brand, designed for the upper middle class, offering utmost finesse and extravagance in terms of stiletto heels. The London based brand is not just limited to UK, but it has stores worldwide and people buy their heels in Asian as well as the American and European countries! Here's a list of people who love to wear Manolo Blahnik:
Celebrities Who Wear Manolo Blahnik :
Rihanna
Victoria Beckham
Sarah Jessica Parker
Michelle Obama
 Kate Middleton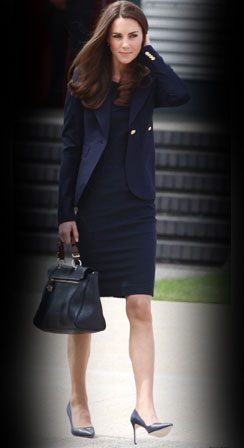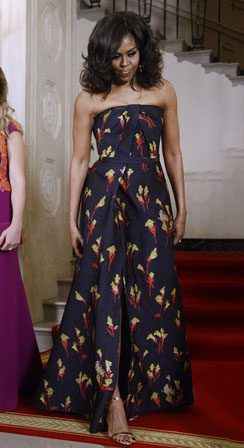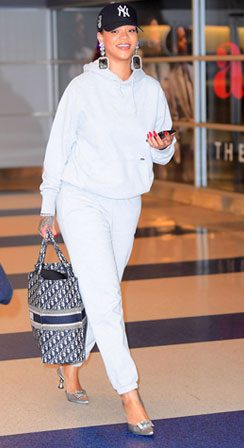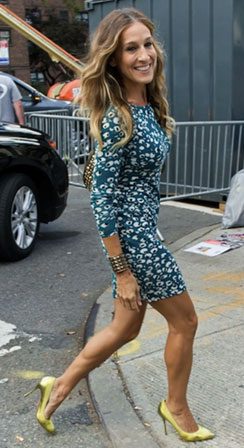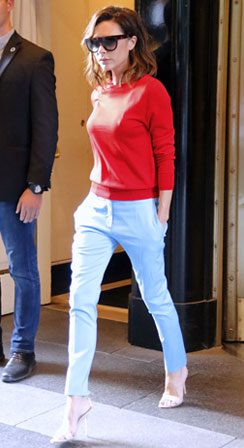 The brand is not just for the celebrities and the royal family though, if you belong to the upper middle class or are able to save enough to invest in these beauties, we highly recommend you to do so, as they won't disappoint!
Is it for me?
The brand is for all those women who have an interest in the finer things in life and are willing to invest high amounts to achieve that. Since the brand is extremely pricey, they'd suitable for you if you can afford them. Also, their designs are quite stylish and innovative too, so if you're a fan of crystals and diamonds, this brand will be your favourite.
Criteria Based Rating: Manolo Blahnik
Design & Style
7/10
Even though it does not offer heels like block heels and platform heels, the design and styling of the mules, pumps, etc. are quite unique and modern.
Colour Range
8/10
It offers a good colour range for you to choose from. There are around 14+ colours available at Manolo Blahnik.
Affordability
3/10
The brand is extremely expensive and high-end. The lowest prices start from $800 and can go up to $3000. Not everyone will be able to afford them in their early 20s.
Celebrity Preference
9.5/10
It has a loyal list of celebrity following with Camila Cabello, Adele, Jennifer Lawrence, and many others.
Similar Stiletto Brands like Manolo Blahnik
Similar to Stuart Weitzman's stiletto heels, Manolo Blahnik, too, offers great bridal collection. Notably, both the brands include embellishments on the heels.
Similar to Jimmy Choo, Manolo Blahnik is considered as one of the most expensive stiletto heels brands, marked by its premium quality and spectacular designs.
Some of the Best Manolo Blahnik Stiletto Heels!
Where To Buy Manolo Blahnik
Some of the platforms where you can find Manolo Blahnik Heels at:
When Do You Wear Manolo Blahnik Stiletto Heels?
| | |
| --- | --- |
| Types of Heels | Suitability Rating |
| Casual | 5/10 |
| Party | 9/10 |
| Formal | 7/10 |
| Bridal | 8/10 |
Manolo Blahnik – Shipping and Return Policy
Countries
Shipping & Return Policy
United States
Shipping: 1-2 days

Return: within 14 days of delivery.

United Kingdom
Shipping: 1 day

Return: within 14 days of delivery.

Canada
Shipping: 2-4 days

Return: within 14 days of delivery.

Australia
Shipping: 2-4 days

Return: within 14 days of delivery.
At A Glimpse: Customer Feedback Regarding Manolo Blahnik
Asides from being ridiculously expensive, customers who have invested in these stiletto heels, complain of nothing. They agree that in the long term, they're a great investment. They're comfortable and durable. They add a beautiful touch to any outfit and mostly they are suited to any occasion, hence they're very handy too. Also, the customers claim that the heels are sturdy and stable. Based on the majority of the positive reviews, we can conclude that Manolo Blahnik is indeed, a brand which is worth considering in terms of stiletto heels.