Gone are the days when people fell for a brand just because of the brand name. The new generation of millennials and Gen-Z have surely changed consumer dynamics. They want to invest in brands whose values align with theirs. Superficiality seems like a long-lost concept now, as people today, want to feel good about where they're putting money at.
About Tory Burch
The mix of humanism-philanthropy with fashion – a complex blend of a concept, but grabbed well by the American designer, Tory Burch, who came up with her own tory burch luxury brand in 2004, offering shoes, tory burch bags, accessories, home, beauty products and has the aim of 'luxury meeting affordability and advocacy'.  When it was launched, initially, tory burch outlet carried a 'Made in USA' label but was soon the first to transition to Made in China, but this move did not impact its excellent quality standards. The brand managed to maintain its high-end brand image even after the transition.
The New York based brand went international and today tory burch outlets are available worldwide. Burch was intuitive enough to recognize the consumer behavior, particularly of millennials and Gen-Z, and hence she came up with the Tory Burch Foundation which supports women's empowerment – a concept, which is advocated for around the world, thanks to the waves of feminism.
The Types of Heels Available at Tory Burch
Tory Burch sales offer a range of stiletto heels for women under the category of heels.
Heels
Tory Burch Pumps
Tory Burch Mule
Tory Burch Slingbacks
Tory Burch Kitten heels
Tory Burch Sandals
Tory Burch Wedges Heels
Tory Burch Espadrille
Disclosure: This post contains affiliate links. When you purchase a service or a product through the links, I sometimes earn a commission, at no additional cost to you. Read my full disclosure here.
Why Is Tory Burch So Popular: Who Wears It?
One of the renowned, luxurious brands, worn by popular celebrities in the world, and not just in the USA has tory burch outlets,  but also in other countries like UK, Canada, and many other countries. Tory Burch sales product got featured in the popular TV show, Gossip Girl. With a global presence of over 250 tory burch outlets and 3000+ speciality and departmental stores here are some of the celebrities who wear Tory Burch religiously:
Celebrities Who Wear Tory Burch : 
Charlotte Lawrence
Emily Blunt
Alexandra Daddario
Jessica Alba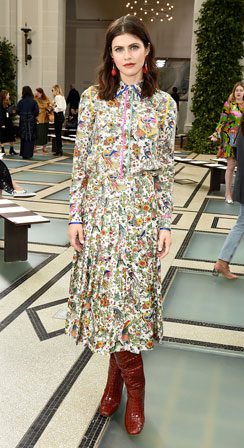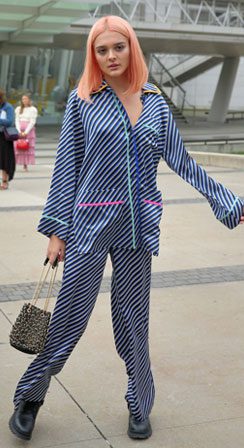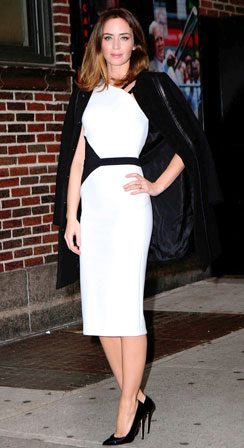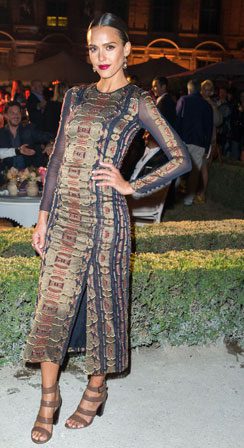 Is Tory Burch A Good Brand
A good brand is one that customers can trust to deliver quality products and services consistently, and yes, Tory Burch is a good brand. Customers trust the Tory Burch name to deliver quality products that are stylish and well-made. The brand also has a strong emotional appeal, thanks to its positive, optimistic, and modern sensibility.
Is it for me?
Tory burch mission statement is to provide economical, fashionable, and wearable apparel and accessories for women of all ages. If you have feisty and bold taste in fashion, then Tory Burch is for you. Featuring a great range of colours, along with a uber-chic collection of tory burch sandals and heels, it tilts more towards newness and boldness. If you are a person who is inspired by grace and tradition, more than contemporary trends, then Tory Burch won't be that suitable for you.
Criteria-Based Rating: Tory Burch
Design & Style
9/10
From slingbacks to mules, straps to non-straps, and a lot more, – there's nothing you can miss at Tory Burch.
Colour Range
7/10
It has a decent range of colours which makes the stiletto heels eye-catching.
Affordability
6/10
Though Tory Burch isn't that expensive compared to other brands, it may be less affordable for the masses.
Celebrity Preference
6/10
Most celebrities like Julianne Moore, Lucy Liu and many others have Tory Burch's products..
Where To Find Tory Burch
Some of the platforms where you can find Tory Burch Heels at:
Similar Stiletto Brands like Tory Burch
Unlike Tory Burch, the heels of Alexandre Birman reflect his Brazilian roots, while Tory Burch's heels reflect the American designer's zest for travelling around the world.
Giuseppe Zanotti, on the other hand, is an Italian luxury brand whose stiletto heels lean towards boldness and edginess, and reviews often suggest that heels are quite tight too. Lace-ups by Tory Burch according to the tory burch reviews can be somewhat uncomfortable; however, the other heel options are considered comfortable. Giuseppe Zanotti also has a wider and more diverse range of colours than Tory Burch.
Some of the Best Tory Burch Stiletto Heels!
Where To Buy Tory Burch
Apart from the tory burch outlets, some other platforms where you can buy Tory Burch Heels at:
Official Website
Farfetch
Nordstrom
Zappos
The OutNet
Level Shoes (Middle East)
Lyst
Macy's
When Do You Wear Tory Burch Stiletto Heels?
| | |
| --- | --- |
| Types of Heels | Suitability Rating |
| Casual | 7/10 |
| Party | 8/10 |
| Formal | 6/10 |
| Bridal | 2/10 |
Tory Burch – Shipping and Return Policy
Countries
Shipping & Return Policy
United States
Shipping: 1-20 working days

Return:     within 30-days

United Kingdom
Shipping: 1-20 working days

Return:     within 30 days of delivery.

Canada
Shipping:1-20 working days

Return:     within 30 days of receiving your order.

Australia
Shipping: 1-20 working days

Return:     30 days after receiving
At A Glimpse: Customer's Tory Burch Reviews
With thousands of customer tory burch reviews on various websites like Amazon, Tory Burch has indeed, upped its ante against the competitors. The reviews give validation to the designers, however, sometimes, the critical feedback is useful as the shortcomings are addressed too. Recently, tory burch sales has grown excessively in terms of profits, owing to its increasing popularity amongst customers. The customer reviews act like a snowball technique for the brand, whereby the word of mouth matters the most.
The team works with due diligence to ensure that customer service too, remains top-tier. Customers are facilitated in various ways in case they are not satisfied with the tory burch quality. Its customer-centricity is the hallmark of its numerous positive reviews on various websites online.