Whether it's the glamourous Manolo Blahnik's heels or Mango's timelessly casual outfits, there's something so irresistible about Spanish brands that it becomes hard to ignore them. Spanish brands pay attention to the details which may be ignored by rest of the designers around the globe. They are known for their utmost classiness which can make tourists awe inspired. One of the most renowned Spanish brands includes Castaner which has been around in the market for the longest time now.
About Castaner
Born in 1927, the Spanish footwear brand was founded by Luis Castañer and his cousin Tomàs Serra, who also founded the brand's first workshop. The first store was opened in Barcelona in 1994 and was followed by others in Madrid, Paris and so on and so forth. The brand specializes in espadrilles.
Castañer shoes remain true to their Spanish heritage, with the shoes being made with the same technique and dedication to Spanish craftsmanship. Their shoes are still handmade in Spain, keeping their traditions alive. The target market of the brand includes fashion conscious young women who are interested in investing in high quality footwear that also looks fashion-forward and chic.
The Types of Heels Available at Castaner
Castaner offers a range of stiletto heels for women under the category of heels.
Types of Heels
Wedge Espadrilles
Block Espadrilles
Heeled Espadrilles
Boots And Boots
Wedge Sandals
Block Sandals
Heeled Sandals
Heeled Shoes
Disclosure: This post contains affiliate links. When you purchase a service or a product through the links, I sometime earn a commission, at no additional cost to you. Read my full disclosure here.
Who Wears It?
This is a Spanish-inspired brand, but people wear it across the globe including countries like UK, Canada and even Australia. Some of the people who love to wear Castaner religiously include:
Celebrities Who Wear Castaner:
Anne Hathaway
Halliwell Geri
Paris Hilton
Charlotte Gainsbourg
Meghan Markle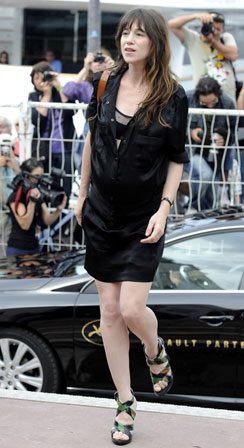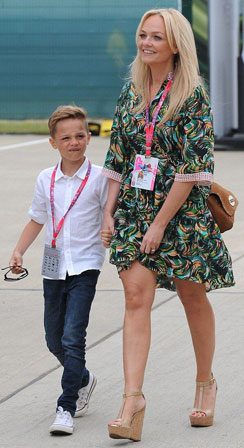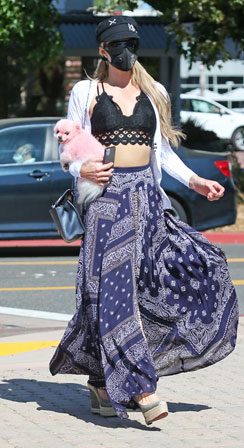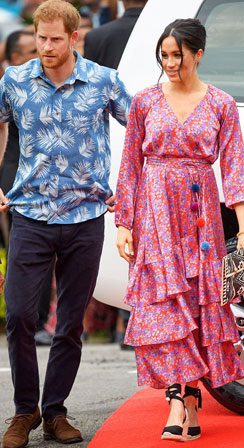 The brand is not just for celebrities and famous people, even you can get a pair of Castaner's espadrilles through their official website, stores, and online retailers! Though I do not own a pair of Castaner, I do know some people who have them and they don't regret it one bit!
Is it for me?
Castaner is a luxury, Spanish brand, but it offers utmost comfort too! So, if you love wearing espadrilles in general, then this brand is for you. If you're looking for something that features Spanish styling and an easy-going style, then these would be it for you. Also, they're suited to outgoing personalities the most, owing to the utmost comfort that they offer.
Criteria Based Rating: Castaner
Design & Style
7.5/10
From open toe to closed, straps to non-straps, embellishments, printed versions, Castaner has a lot to offer.
Colour Range
7/10
It has a good range of colours for everyday wear.
Affordability
6.5/10
Castaner is generally considered as an expensive brand, but you can get a nice pair under $100 too.
Celebrity Preference
9.5/10
Most celebrities like Kate Middleton, love Castaner even for their casual strolls.
Similar Stiletto Brands like Castaner
Similar to Tory Burch, Castaner is a high-end, luxury brand which is reflects its roots and is aimed at the upper middle class and young women. Both the brands feature lots of embellishments and other detailing over their heels.
Similar to top brands like Versace and Prada, Castaner is a relatively expensive brand which features various types of heels including ankle straps, wedges, stiletto heels, and other versatile versions.
Some of the Best Castaner Stiletto Heels!
Where To Buy Castaner
Some of the platforms where you can find Castaner Heels at:
Official Website
Walmart
Lyst
When Do You Wear Castaner Stiletto Heels?
| | |
| --- | --- |
| Types of Heels | Suitability Rating |
| Casual | 8.5/10 |
| Party | 7.5/10 |
| Formal | 6.5/10 |
| Bridal | 5.5/10 |
Castaner – Shipping and Return Policy
Countries
Shipping & Return Policy
United States
Shipping: 3-5 working days

Return: within 30 days from the date purchased.

United Kingdom
Shipping: 3-5 business days

Return: within 30 days from the date purchased.

Canada
Shipping: N/A

Return: N/A

Australia
Shipping: N/A

Return: N/A
At A Glimpse: Customer Feedback Regarding Castaner
Based on the customer reviews online, most customers are satisfied with their purchases and consider the espadrilles as a nice and convenient footwear for summer season. However, most customers claim that their heels are not good for narrow feet and, they have a bad customer service too, which can put them off at times. Nonetheless, the customers generally like the heels as they consider them as a cute, comfortable, and chic for casual strolls especially.