Italian brands always manage to take the lead in terms of footwear quality. There's a reason why most of the Italian brands are so expensive. With intricate and excellent craftsmanship, Italian brands remain successful. On top of that, the creativity and finesse added in the apparel and footwear is also beyond comprehension. The influence of Italian brands is such that even if their inception date back to 50s, they're still the talk of the town even now. One of such Italian brands is called Gucci – which we are all aware of.
About Gucci
Gucci was founded in 1921 by Guccio Gucci in Florence, Tuscany, Italy. Owing to its opulent and extravagant designs, Gucci set the bar high for all the other luxury designer brands. It is known to be one of the most iconic and renowned brands around the world. It has about 501 stores operating around the world as of December 31, 2021.
All the Gucci products are designed and manufactured in Italy. The operations take place in Prato, a town just outside of Florence, where the brand's headquarters are located. Though initially Gucci targeted celebrities, the wealthy, fashion enthusiasts, and the upper class, but at present, the target market has expanded and now it incorporates the middle and upper middle class to make it more affordable for the middle-class women.
The Types of Heels Available at Gucci
Gucci offers a range of stiletto heels for women under the category of heels.
Types of Heels
Sandals & Thongs
Espadrilles
Mules
Pumps
Moccasins & Loafers
Boots & Ankle Boots
Disclosure: This post contains affiliate links. When you purchase a service or a product through the links, I sometime earn a commission, at no additional cost to you. Read my full disclosure here.
Who Wears It?
Gucci is a Florence based brand, but the target market is not just limited to Italian celebrities and people. Gucci is available for all its customers worldwide and many famous people across the globe love wearing Gucci Stiletto Heels. Some of them include:
Celebrities Who Wear Gucci :
Vanessa Hudgens
Gigi Hadid
Kris Jenner
Katie Holmes
Jennifer Aniston
Bella Hadid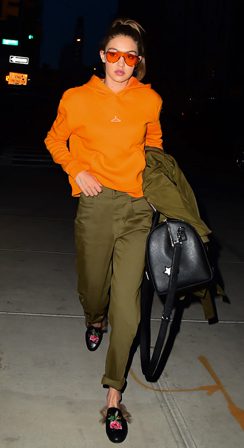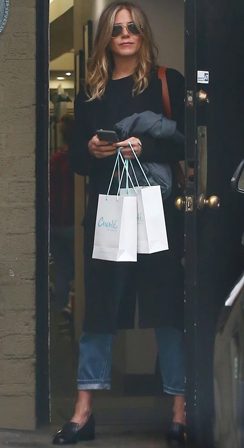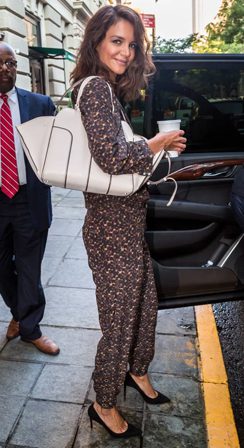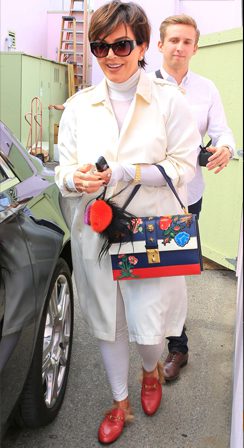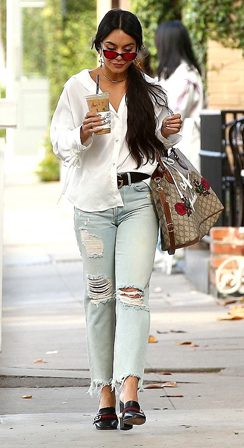 The brand is worn by the masses and is not just restricted to celebrities. Though it is ridiculously pricey – if you can afford Gucci, then you can easily get a pair of cute mules or sandals from an outlet. I do not own Gucci heels personally, but I know a lot of people who have them and have no negative comments about their purchases.
Is it for me?
If you're someone who doesn't mind spending a lot on fashion trends and accessories, are boisterous and spendthrift, can afford expensive and luxury brands, then Gucci is the brand of your dreams. Not just that, but it has unique designs and styles of heels, such that when you wear a pair of Gucci heels, they make you feel like royalty.
Criteria Based Rating: Gucci
Design & Style
9/10
The brand has a versatile range of heels collection in terms of detailing of the heels (i.e., with features, etc.), colours, heel shapes, etc.
Colour Range
8/10
It has about 15 colours which are more than enough and cater to all kinds of fashion requirements.
Affordability
2/10
Most of the heels of Gucci are extremely expensive and considered as premium and high end. The prices can go up to $5500.
Celebrity Preference
9.5/10
It has a loyal list of celebrity following from Bella Hadid to Kris Jenner, and many others.
Similar Stiletto Brands like Gucci
Similar to Fendi heels, Gucci heels are also Italian based. They are both known for offering excellent quality owing to the Italian roots.
Like Sam Edelman, Gucci's stiletto heels are loaded with a versatility in terms of their designing and styling. From basics to colour pops, platforms to sandals and thongs, all are available at both brand retail outlets!
Some of the Best Gucci Stiletto Heels!
Where To Buy Gucci
Some of the platforms where you can find Gucci Heels at:
When Do You Wear Gucci Stiletto Heels?
| | |
| --- | --- |
| Types of Heels | Suitability Rating |
| Casual | 9/10 |
| Party | 9/10 |
| Formal | 9/10 |
| Bridal | 2/10 |
Gucci- Shipping and Return Policy
Countries
Shipping & Return Policy
United States
Shipping: 2-5 business days

Return: within 30 days from the date of delivery.

United Kingdom
Shipping: 1-4 business days

Return: within 30 days from the date of delivery.

Canada
Shipping: 3-6 business days

Return: within 30 days of purchase.

Australia
Shipping: 1-5 business days

Return: within 30 days from the date of delivery.
At A Glimpse: Customer Feedback Regarding Gucci
Reviews regarding Gucci are generally in the positive light based on the online feedback from customers. They claim that they their heels fit perfectly, they look nice and the leather on the footwear also feels good. Their heels are generally chic and comfortable, as suggested by various customers. The only problem arises, based on the customer reviews, is when customer service fails to deliver. Gucci's customer service has not been in the limelight at all owing to the late refunds, late responses, and similar issues. Besides that, the brand is rated well!