When you see the label, 'Made in Italy', it is enough to have you sold at a particular product. Italian brands have been preferred over others for decades owing to the excellent craftsmanship and detailing done by designers. Their quality and reliability are second to none. One of the most renowned and popular Italian brands is known as Salvatore Ferragamo. The brand combines luxury, elegance, and sophistication to come up with some gorgeous pair of heels.
About Salvatore Ferragamo
Born in 1927, by Salvatore Ferragamo in Florence, Italy. It is the parent Company of the Salvatore Ferragamo Group, one of the world's leaders in the luxury industry. The Group is active in the creation, production and sale of shoes, leather goods, apparel, silk products and other accessories for men and women.
It has over 409 directly operated stores across the globe. Salvatore Ferragamo heels are made in Italy, in assembly lines of both company-owned workshops or outsourced in trusted affiliates of the house. The brand targets highly fashion conscious individuals who belong to the upper-middle class and would be willing to invest in high-end, luxury heels.
The Types of Heels Available at Salvatore Ferragamo
Salvatore Ferragamo offers a range of stiletto heels for women under the category of heels.
Types of Heels
Boots
Sandals and Espadrilles
Pumps
Mules and Slippers
Slingbacks
Sneakers
Moccasins and Lace-ups
Disclosure: This post contains affiliate links. When you purchase a service or a product through the links, I sometime earn a commission, at no additional cost to you. Read my full disclosure here.
Who Wears It?
This is an Italian-inspired brand, but people wear it across the globe including countries like UK, USA, Canada and even Australia. Some of the people who love to wear Salvatore Ferragamo religiously include:
Celebrities Who Wear Salvatore Ferragamo:
Heidi Klum
Kendall Jenner
Eva Longoria
Sofia Vergara
Gigi Hadid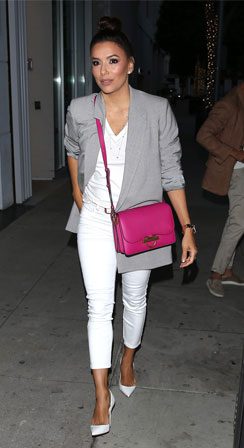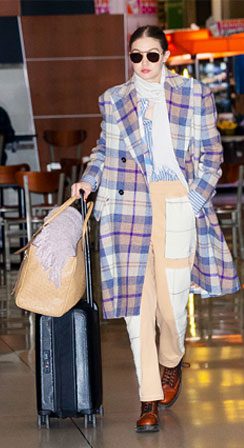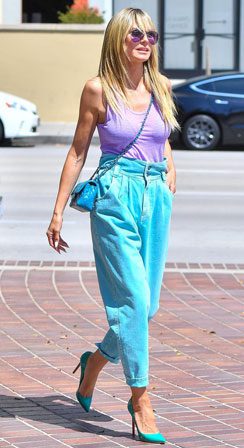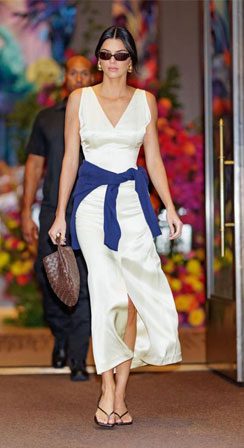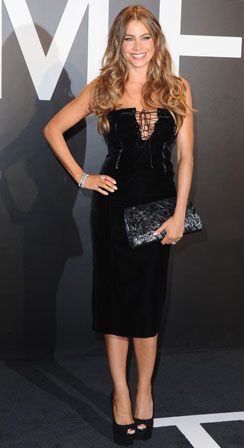 The brand is not just for celebrities and famous people, even you can get a nice pair of Salvatore Ferragamo heels through their official website, stores, and online retailers! Though I do not own a pair of Salvatore Ferragamo heels, but I know some people who have purchased them, and they don't regret it one bit!
Is it for me?
Salvatore Ferragamo is the brand for the ones who have bold fashion tastes. Women who love the creative, daring and innovative heels, will enjoy buying from Salvatore Ferragamo. If you're looking for a combination of elegance and feminine charm, then this brand is for you! Marked by its Italian detailing and graceful looks, their heels would be best suited for women who have an obsession with the finer things in life.
Criteria Based Rating: Salvatore Ferragamo
Design & Style
9.5/10
From open toe to closed, straps to non-straps, embellishments, printed versions, Salvatore Ferragamo has a lot to offer.
Colour Range
7/10
It offers a good range of colours for you to choose from. These may range from pastel to bold-neon type of colours.
Affordability
3.5/10
Salvatore Ferragamo is a luxury and a very expensive brand, and the prices can go up to $1000 or more.
Celebrity Preference
9.5/10
Most celebrities like Gigi Hadid, Kendall Jenner and many others love the brand and choose it for red carpet and big events too.
Similar Stiletto Brands like Salvatore Ferragamo
Similar to Le Silla, Salvatore Ferragamo is a high-end, luxury brand which is aimed at the upper middle class and young women. Both the brands feature lots of embellishments and other detailing over their heels.
Some of the Best Salvatore Ferragamo Stiletto Heels!
Where To Buy Roger Vivier
Some of the platforms where you can find Salvatore Ferragamo Heels at:
When Do You Wear Salvatore Ferragamo Stiletto Heels?
| | |
| --- | --- |
| Types of Heels | Suitability Rating |
| Casual | 7.5/10 |
| Party | 8.5/10 |
| Formal | 7.5/10 |
| Bridal | 7/10 |
Salvatore Ferragamo – Shipping and Return Policy
Countries
Shipping & Return Policy
United States
Shipping: 10-30 working days

Return: within 14 days from the date purchased.

United Kingdom
Shipping: 1-3 business days

Return: within 14 days from delivery.

Canada
Shipping: 5-7 business days

Return: within 30 days from delivery.

Australia
Shipping: 1-5 business days

Return: within 14 days from delivery.
At A Glimpse: Customer Feedback Regarding Salvatore Ferragamo
Based on the customer reviews online, the customers have mixed views about the brand. In terms of heels and designing, they are very much satisfied owing to the excellent craftsmanship and durability. However, the problem arises when it comes to the customer service, which according to the customers, is not good. They claim that the representatives are rude and not very helpful. Besides this off-putting factor, customers are happy with the brand.