The bold, slender, and utmost sophisticated looks came about from the emerging American fashion trends. American designers have been thriving when it comes to designing one of the most stunning heels across the globe – Michael Kors, Tory Burch, and Stuart Weitzman to name a few. It's not uncommon to witness these trends adopted in Asian countries as well. One of the most influential, California-inspired brands is known as Freda Salvator.
About Freda Salvador
Freda Salvator was founded in 2012 by Cristina Palomo Nelson and Megan Papay. The brand is headquartered in San Francisco, California, USA. It is ships worldwide and is available on various online platforms as well. Besides that, the products are handmade at a family-run factory in the traditional footwear region of Alicante, Spain.
The brand promises excellent quality since most of the heels are handcrafted with utmost precision and meticulousness. Apart from that, the target market of the brand includes fashion-forward and quality-conscious individuals, aged between 24-45 who are interested in stunning footwear designs.
The Types of Heels Available at Freda Salvador
Freda Salvator offers a range of stiletto heels for women under the category of heels.
Types of Heels
Mules
Stiletto Heels
Sandals
Loafer
Pumps
Boots
Disclosure: This post contains affiliate links. When you purchase a service or a product through the links, I sometime earn a commission, at no additional cost to you. Read my full disclosure here.
Who Wears It?
Even though it is an American-inspired brand, people wear it across the globe, including Canada, UK, and Australia too. Some of the celebrities who love the brand include the following:
Celebrities Who Wear Freda Salvador:
Kaia Gerber
Gigi Hadid
Emma Roberts
Taylor Swift
Bella Hadid
Lucy Hale
Kristen stewart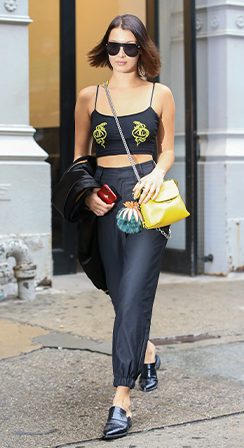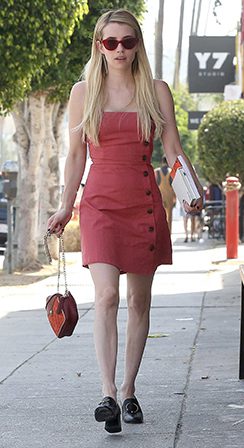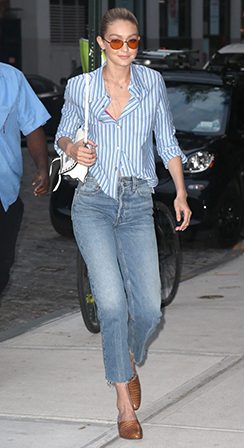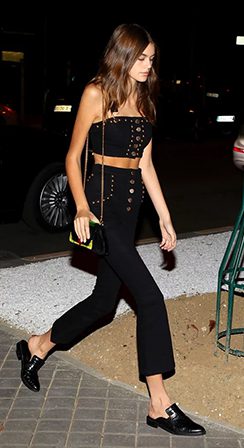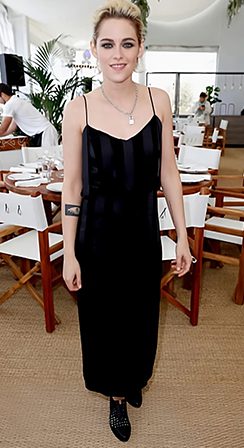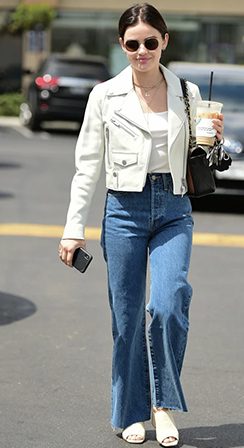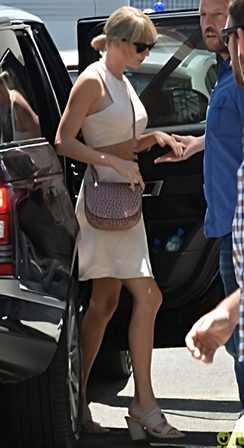 It is important to note that the brand is not just restricted for famous people or celebrities, even you can get yourself a nice pair of stiletto heels that are comfortable and suitable for everyday wear. Even I own a pair of block heels by Fredo Salvator which I absolutely adore!
Is it for me?
If you like professional, practical, and fashion-forward heels, then you'll love the brand. It has a great variety of colors available too, so it is suitable for the creative types. You'll love the heels if you like buying the finer things in life. Also, if you're the type to want to be able to experience luxury at any given price, then this brand should be your go-to.
Criteria Based Rating: Freda Salvador
Design & Style
 8/10
The brand has chic and modern heels. From comfortable, and casual wear to formal and stylish heels it has it all.
Colour Range
6/10
Offers a fair number of colours which are suited to everyday wear and special occasions.
Affordability
8.5/10
Freda Salvator is a highly expensive brand where the prices can go up to $800 and above. So, you should invest wisely or wait for a sales season for more discounts.
Celebrity Preference
8.5/10
Most celebrities love Fredo Salvator because of its chic and contemporary heel designs. So, it has a loyal list of celebrity following.
Similar Stiletto Brands like Freda Salvador
Unlike Versace and Fendi, Fredo Salvator is an American-inspired brand that offers a lot of variety for work heels too. You can get professional as well as casual heels easily at Fredo Salvator.
Similar to Stuart Weitzman, Fredo Salvator is a high-end and a premium brand where the prices can be quite high, but both the brands feature stylish designs and chic heels which accentuate your figure.
Some of the Best Freda Salvador Stiletto Heels!
Where To Buy Freda Salvador
Some of the platforms where you can find Freda Salvador Heels at:
When Do You Wear Freda Salvador Stiletto Heels?
| | |
| --- | --- |
| Types of Heels | Suitability Rating |
| Casual | 8/10 |
| Party | 6.5/10 |
| Formal | 8/10 |
| Bridal | 4/10 |
Freda Salvador – Shipping and Return Policy
Countries
Shipping & Return Policy
United States
Shipping: 2-7 working days

Return: within 14-days of the transaction date.

United Kingdom
Shipping: N/A

Return: N/A

Canada
Shipping: N/A

Return: N/A

Australia
Shipping: N/A

Return: N/A
At A Glimpse: Customer Feedback Regarding Freda Salvador
Based on the customer reviews online, most customers are satisfied and happy with their purchases. They claim that the heels are well crafted, sturdy, and long-lasting. Most customers claim that the heels are extremely comfortable and adjustable, so they are very useful. Besides that, they also claim that the heels are lightweight and make a great choice for everyday wear as well. All in all, we highly recommend you to invest in the brand's heels to get hands-on experience!