Fashion designers, couture and glamour are the frame of matter these days. Having high end shoes and other accessories is almost homogenous to having a greater status in society. The modern world being immensely consumed with the competition won't settle for anything less than a designer shoe, which includes designer stiletto heels. Observing the urge of consumers to ripen the best, some fashion designers like Stuart Weitzman, strived hard to design his own premium and luxury footwear brand.
About Stuart Weitzman
Born in 1941, the American luxury shoe designer, an entrepreneur, and the founder of 'Stuart Weitzman', Weitzman was inspired using unconventional materials like vinyl and wallpaper, to come up with something unique. Though he had a family background relating to shoes, his unique ideas were almost considered as bizarre when he presented the idea of using unconventional materials. Nonetheless, his shoe designs are sold worldwide in more than seventy countries. Interestingly, he has also designed footwear for the singing sensations, Beyoncé, and Taylor Swift. Notably, the brand was sold in 2015 to Coach for $530 million dollars.
The Types of Heels Available at Stuart Weitzman
Stuart Weitzman offers a range of stiletto heels for women under the category of heels.
Types of Heels
Sandals
Stilettos
Wedges
Mules
Espadrilles
Boots & Booties
Pumps
Slingbacks
Mules
Block Heels
Disclosure: This post contains affiliate links. When you purchase a service or a product through the links, I sometime earn a commission, at no additional cost to you. Read my full disclosure here.
Who Wears It?
The American luxury brand is the talk of the town owing to its famous and loved ambassadors, not only in USA, but also in other parts of the world. Here are some of the celebrities who wear Stuart Weitzman religiously:
Celebrities Who Wear Stuart Weitzman : 
Kate Hudson
Taylor Swift
Beyoncé
Kate Middleton
Zendaya
Sarah Hyland
Blake Lively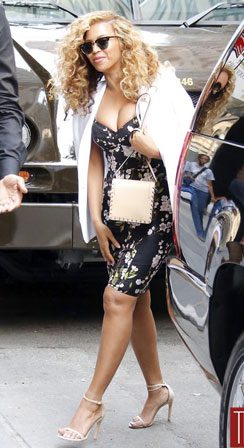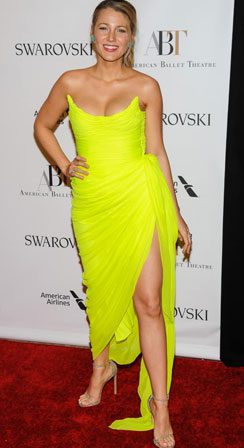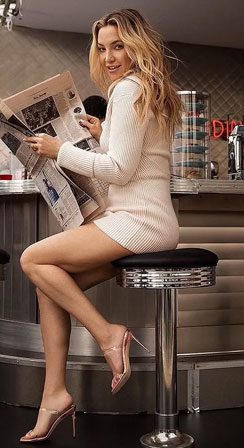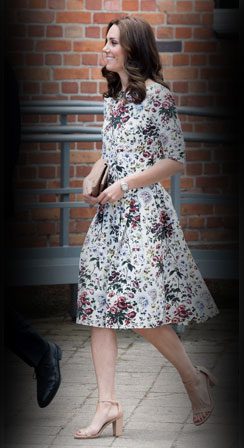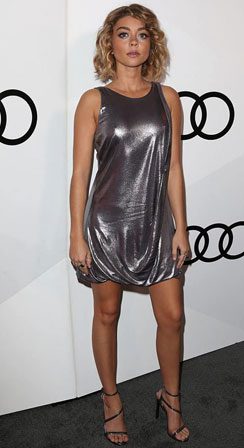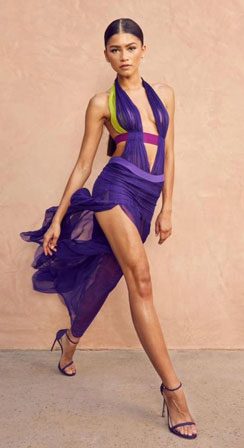 The brand is not just for the celebrities and the upper-class though, if you have enough savings, I'd say you should invest in a pair of Stuart Weitzman as they are durable and will be a saviour for you, even for years!
Is it for me?
Stuart Weitzman is a brand that exudes luxury and exclusivity. If you want to experience the finer things in life and don't mind extravagance every now and then, this is the brand for you. Also, if you are into gems and glamorous things, Stuart Weitzman's stiletto heels would be ideal for you!
Criteria Based Rating: Stuart Weitzman
Design & Style
9/10
From slingbacks to mules, straps to non-straps, and a lot more, – there's nothing you can miss at Stuart Weitzman.
Colour Range
7/10
It has decent range of colours which make the stiletto heels eye catching.
Affordability
4/10
Stuart Weitzman is considered as a luxury brand, not everyone can afford it owing to the premium prices.
Celebrity Preference
8/10
Nothing screams celebrity preference like some good dose of luxurious and glamorous stiletto heels available at Stuart Weitzman.
Similar Stiletto Brands like Stuart Weitzman
Stuart Weitzman, unlike Tory Burch, uses a diverse range of materials for the footwear, while latter is limited to four. It has a greater heels collection than any other brand like Alexandra Birman and Tory Burch.
Also, Stuart Weitzman, like Cole Haan and Taryn Rose, wins the quest for comfortable heels and hitting the mid-range pricey bracket.
Some of the Best Stuart Weitzman Stiletto Heels!
Where To Buy Stuart Weitzman
Some of the platforms where you can buy Stuart Weitzman Heels at:
Official Website
Bloomingdale's
Nordstrom
Zappos
Level Shoes (Middle East)
Lyst
Macy's
When Do You Wear Stuart Weitzman Stiletto Heels?
| | |
| --- | --- |
| Types of Heels | Suitability Rating |
| Casual | 9/10 |
| Party | 810 |
| Formal | 8/10 |
| Bridal | 8/10 |
Stuart Weitzman – Shipping and Return Policy
Countries
Shipping & Return Policy
United States
Shipping: : 5-7 working days

Return: within 14 days upon receipt for refund.

United Kingdom
Shipping: 1-6 days

Return: within 14 days.

Canada
Shipping:: 5-7 working days

Return: within 14 days upon receipt for refund.

Australia
Shipping: : 5-7 working days

Return: within 14 days upon receipt for refund.
At A Glimpse: Customer Feedback Regarding Stuart Weitzman
With thousands of customer reviews and happy customers online on various websites like Amazon, Stuart Weitzman has indeed, upped its ante against the competitors. The celebrity following, especially that of Kate Middleton, belonging to the Royal Family, may be one of the main sources of validation for the manufacturers, as well as the customers, who then feel that it is safe to invest their money in the footwear. Most customers claim that investing in these heels is good use money.