We always want to avoid fashion faux pass – which is why most of us resort to designer brands whenever we attempt to shop. While it feels good to purchase designer shoes and clothes to show off your status which is literally dictated by these names, designers also save us from fashion debacles as they promise excellence in terms of quality and design. One of such designers is known as Kurt Geiger.
About Kurt Geiger
Born in 1915, Vienna, Austria, the Austrian shoe designer is famously known for a brand named after him. Kurt Geiger is a luxury, British footwear retailer, founded in 1963, with its first shop opening in London. Kurt Geiger has a dedicated men's collection too, with a British edge. Also, it ships worldwide. The current owner of the brand is Cinven and it is situated in over 70 countries, hence it is considered as one of the oldest, yet premium designer brands which is popularly known for its footwear line in terms of heels. With a pop of colour and a subtle range of colours, Kurt Geiger has a versatile range of heel available.
The Types of Heels Available at Kurt Geiger
Kurt Geiger offers a range of stiletto heels for women under the category of heels. These are as follows:
Types of Heels
Boots
Heels
Mules
Sandals
Sneakers
Peep toe heels
Platform heels
Wedges heels
Espadrilles heels
Block heels
Disclosure: This post contains affiliate links. When you purchase a service or a product through the links, I sometime earn a commission, at no additional cost to you. Read my full disclosure here.
Who Wears It?
The brand aims to deliver excellence in terms of imitating the London culture by allowing people around the world to collectively wear these and reflect the city's glamour oozing from its heels. Not just UK and London, but the brand is worn by people around the world too, in USA and Canada too. Here are some of the famous people who love wearing Kurt Geiger:
Celebrities Who Wear Kurt Geiger : 
Gigi Hadid
Chanel Iman
Emily Blunt
Reese Witherspoon
Jessica Alba
Maria Sharapova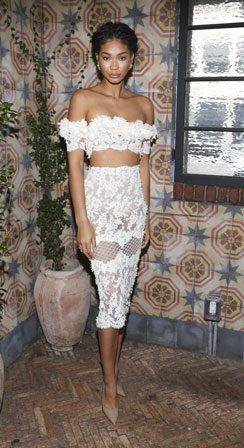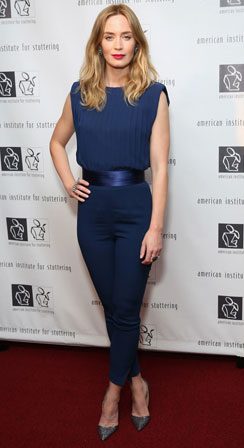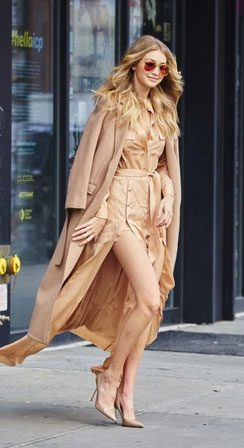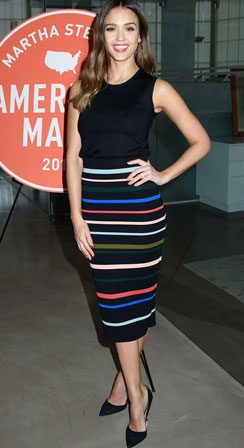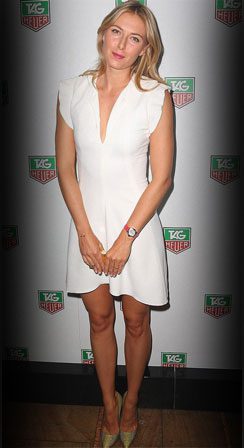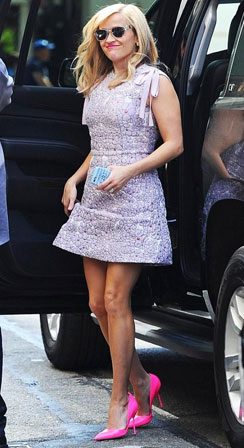 It is not just restricted for celebrities and famous people though; Kurt Geiger can be purchased by anyone. Thanks to the economical prices, even I own a few pairs of Kurt Geiger, out of which one of them is gorgeous block heels.
Is it for me?
If you're into lots of glitz and glam, Kurt Geiger may be able to satisfy you just well. It's also appropriate for women who love to follow fashion trends, since Kurt Geiger offers a plethora of new designs and styles, ranging from slingbacks, peep toe, strappy heels and much more.
Criteria Based Rating: Kurt Geiger
Design & Style
9/10
The designs are modern, innovative with a zest for newness.
Colour Range
9/10
A vast range of colours including rainbow colours, as well as bold and subtle colours.
Affordability
9.5/10
18–25-year-olds can easily afford Kurt Geiger. You can find heels within $100 or even under it.
Celebrity Preference
9/10
Most celebrities love wearing Kurt Geiger and swear by the brand's quality and innovation.
Similar Stiletto Brands like Kurt Geiger
If you compare Kurt Geiger with other brands like Stuart Weitzman and Tory Burch, it is a much more economical choice in terms of prices. In this sense, many people can afford it – hence the inclusivity is achieved.
Also, the brand is oldest if we compare it to others like Sam Edelman and Stuart Weitzman, yet it has great number of loyal customers.
Some of the Best Kurt Geiger Stiletto Heels!
Where To Buy Kurt Geiger
Some of the platforms where you can find Kurt Geiger Heels at:
When Do You Wear Kurt Geiger Stiletto Heels?
| | |
| --- | --- |
| Types of Heels | Suitability Rating |
| Casual | 4/10 |
| Party | 9.5/10 |
| Formal | 2/10 |
| Bridal | 4/10 |
Kurt Geiger- Shipping and Return Policy
Countries
Shipping & Return Policy
United States
Shipping: 2-5 working days

Return: within 30 days of purchase.

United Kingdom
Shipping: 1-4 business days

Return: within 14 days.

Canada
Shipping: N/A

Return: N/A

Australia
Shipping: within 5-7 working days

Return: within 30 days of receipt.
At A Glimpse: Customer Feedback Regarding Kurt Geiger
Being a very old brand yet maintaining excellence in terms of its quality and brand name, as reflected by the positive customer reviews on many famous platforms like Amazon, we can safely say that customers love Kurt Geiger footwear. Customers claim that their heels last a very long time, hence they are a very good investment too.
Moreover, they claim that Kurt Geiger's heels are very comfortable, and they fit well, unlike other renowned brand whose heels keep falling off your feet. Most customers claim that they can walk all day in Kurt Geiger's heels, without experiencing any kind of discomfort. This shows that the manufacturing process of the heels must be strictly and keenly supervised to maintain the brand's quality decorum within the fashion market.