Though goodbyes are the hardest, we still hang on to the little traces that are left. Similar is the case for Nine West, the fashion-forward American-based brand, which seized its operations in 2018, but continues to be sold through other retailers and it is the top choice of many celebrities and fashion enthusiasts, especially in terms of stiletto heels. Marked by its daring, adventurous, casual and multipurpose heels, they still comply to the modern fashion trends, though the brand is quite old now.
About Nine West
Nine West was founded in 1983, New York. The American based brand gained massive popularity and hype but closed its brick-and-mortar stores in 2018. The products continue to be sold at other retailers though and people love the brand. The company was founded by Jerome Fisher and Vince Camuto.
Nine West was in over 800 global locations in 57 countries, shipping worldwide and expanding its product portfolio from a fashion footwear brand only, to creating handbags and other accessories too. Interestingly, it had a different target market which was never done by any shoe retailer before. The heels of Nine West were targeted towards women with the larger shoe size ranging from 10 and above (11, 12 and plus sizes).
The Types of Heels Available at Nine West
Nine West offers a range of stiletto heels for women under the category of heels.
Types of Heels
Mules
Sandals
Stiletto Heels
Lace Up heels / Ankle strap heels
Heeled Loafers
Block Heels
Disclosure: This post contains affiliate links. When you purchase a service or a product through the links, I sometime earn a commission, at no additional cost to you. Read my full disclosure here.
Who Wears It?
USA has indeed been the trend setter for all kinds of fashion fads. The brands of USA like Nine West ooze modernity, combined with boldness. The heels of Nine West are not just limited to USA though, most people across the globe love wearing them. Here are some people who love wearing NW:
Celebrities Who Wear Nine West :
Adele
Alexa Demie
Amita Suman
Billie Eilish
Candice King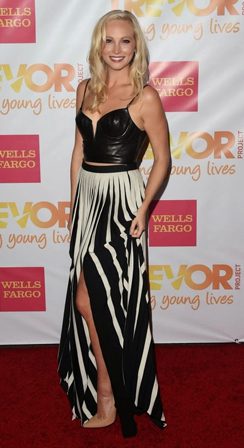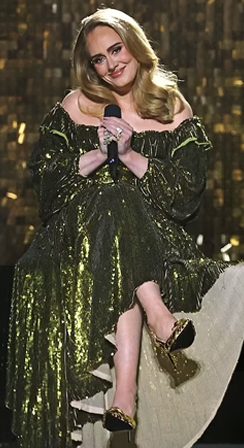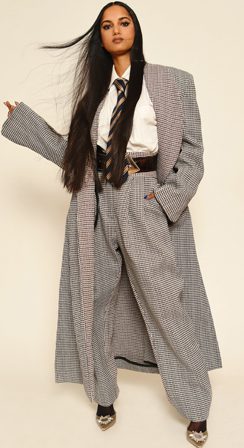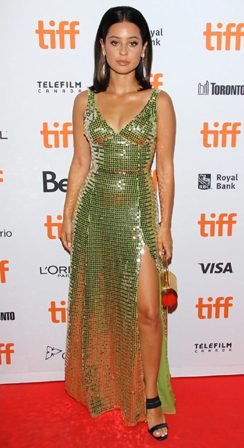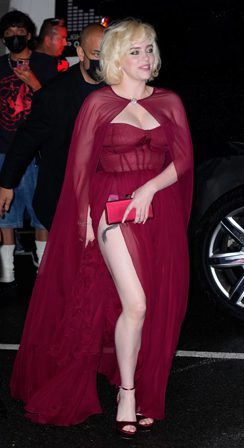 The brand is worn by the masses and is not just restricted to celebrities. Even I own a pair of classic black heeled loafers which I love wearing at my workplace, they are very comfortable and stylish.
Is it for me?
If you're more of a fashion forward person who loves to follow the latest, bold fashion trends, instead of going with conventional styles of heels, then Nine West is the brand for you! Also, if you love to experience a pop of colours including a zest for wearing neon-coloured heels that are attention grabbing, you'll love Nine West. It also has dedicated sections for workwear and casual wear, making it super convenient.
Criteria Based Rating: Nine West
Design & Style
9/10
The brand has a diverse range of collection in terms of styling of the heels (i.e., with features, etc.), colors, embellishments, heel shapes, etc.
Colour Range
8.5/10
It has an array of colours available which are quite unique too!
Affordability
8/10
Most of the heels of Nine West fall under $75 which makes them quite affordable than the rest of the designer stiletto heels.
Celebrity Preference
8.5/10
It has a loyal list of celebrity following from Debby Ryan to Adele and many others.
Similar Stiletto Brands like Nine West
Similar to Steve Madden heels where you can get both classic, as well as statement heels, at Nine West, you can do the same. Steve Madden Stiletto Heels are also priced almost exactly like that of Nine West Stiletto Heels.
Similar to Sam Edelman, Nine West's stiletto heels are loaded with a versatility in the form of embellishments. From basics to colour pops, all are available at both brand retail outlets!
Some of the Best Nine West Stiletto Heels!
Where To Buy Nine West
Some of the platforms where you can find Nine West Heels at:
When Do You Wear Nine West Stiletto Heels?
| | |
| --- | --- |
| Types of Heels | Suitability Rating |
| Casual | 9/10 |
| Party | 9/10 |
| Formal | 9/10 |
| Bridal | 5/10 |
Nine West- Shipping and Return Policy
Countries
Shipping & Return Policy
United States
Shipping: 1-5 working days

Return: within 30 days of your actual delivery date.

United Kingdom
Shipping: N/A

Return: N/A

Canada
Shipping:1-2 business days

Return: within 30 days of purchase.

Australia
Shipping: 5-10 working days

Return: within 30 days of the date of purchase.
At A Glimpse: Customer Feedback Regarding Nine West
Though the brand still is quite popular in the market and is relatively affordable than other designer brands, most customers are dissatisfied with the comfort level that is offered by Nine West heels, complaining that their heels hurt a lot. They also complain that they are very uncomfortable, unless you are wearing heeled loafers. On the other hand, customers do claim that NW heels are lightweight, and some are quite comfortable too. Nonetheless, there are several unhappy customers who rant about the comfort level, along with the poor customer service.