French brands always manage to take the lead in terms of footwear styling. There's a reason why most of the French brands are so expensive and considered as elite. With intricate and excellent craftsmanship, French brands remain successful. On top of that, the creativity and finesse added in the apparel and footwear is also beyond comprehension. The influence of French brands is such that even if their inception date back to 50s, they're still the talk of the town even now. One of such French brands includes Chloe which was founded 70 years ago.
About Chloe
Chloe was founded in 1952 by Gaby Aghion and Jacques Lenoir. The brand is known for being the French fashion house, and creating feminine womenswear, cult-favourite It bags, and playing host to runways filled with supermodels. Chloe has over 100 stores worldwide, including the flagship stores in Paris, Tokyo, Hong Kong, Los Angeles, and New York.
Chloe's shoe manufacturing is predominantly done in Italy. Chloe targets women aged 18 to 45 (although not restricted to), intellectual with a high income. It targets the empowered, independent, and liberated, yet feminine and romantic women. You'll find a wide variety of heels at Chloe too!
The Types of Heels Available at Chloe
Chloe offers a range of stiletto heels for women under the category of heels.
Types of Heels
Sneakers
Boots
Sandals and mules
Moccasins and flats
Ballerinas & Pumps
Disclosure: This post contains affiliate links. When you purchase a service or a product through the links, I sometime earn a commission, at no additional cost to you. Read my full disclosure here.
Who Wears It?
Chloe is a French based brand, but the target market is not just limited to French celebrities and people. Chloe is available for all its customers worldwide and many famous people across the globe love wearing Chloe Stiletto Heels. Some of them include:
Celebrities Who Wear Chloe :
Nicole Kidman
Sofia Vergara
Rose Byrne
Taylor Swift
Celine Dion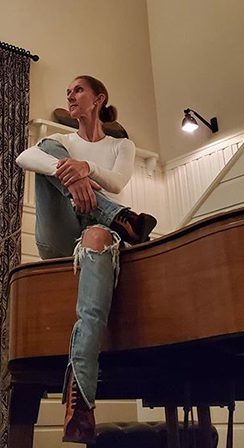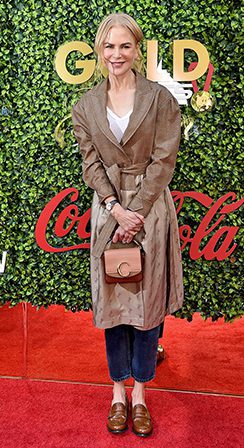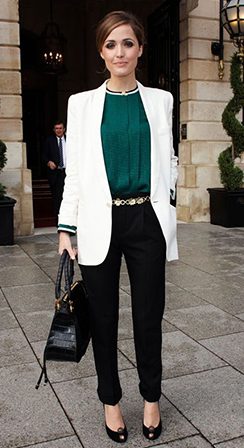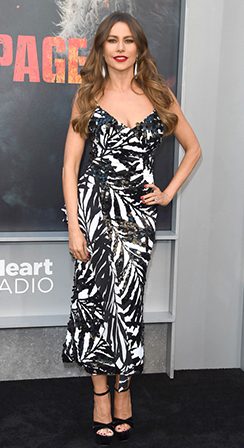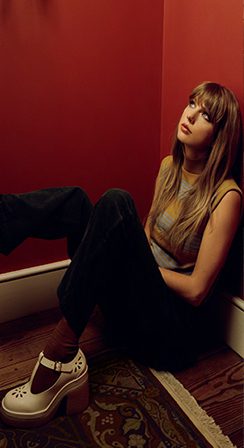 The brand is worn by the masses and is not just restricted to celebrities. It is relatively an economical brand – you can easily get a pair of cute mules or sandals from an outlet. I do not own Chloe heels personally, but I know a lot of people who have them and have no negative comments about their purchases.
Is it for me?
If you're someone who is always on-the-go with an independent and carefree mindset, then Chloe's heels are for you! Not just that, but it has unique designs and styles of heels, such that when you wear a pair of Chloe heels, they make you feel like royalty. Chloe's heels are for the feminine and girly-girl type of women who love to embrace their inner lady.
Criteria Based Rating: Chloe
Design & Style
 6.5/10
The brand has a nice range of heels collection in terms of detailing of the heels (i.e., with features, etc.), colours, heel shapes, etc.
Colour Range
7/10
It has about 10 colours which are more than enough and cater to all kinds of fashion requirements.
Affordability
7.5/10
You can get economical pair of heels at Chloe. Most of the populations can easily afford the brand too.
Celebrity Preference
7.5/10
It has a loyal list of celebrity following from Taylor Swift to Celine Dion, and many others.
Similar Stiletto Brands like Chloe
Similar to Christian Louboutin heels, Chloe heels are also French based. Though the latter is much cheaper. They are both known for offering excellent detailing owing to the French roots.
Like Sam Edelman, Chloe's heels are loaded with a versatility in terms of their designing and styling. From basics to colour pops, platforms to sandals and thongs, all are available at both brand retail outlets!
Some of the Best Chloe Stiletto Heels!
Where To Buy Chloe
Some of the platforms where you can find Chloe Heels at:
When Do You Wear Chloe Stiletto Heels?
| | |
| --- | --- |
| Types of Heels | Suitability Rating |
| Casual | 8/10 |
| Party | 8/10 |
| Formal | 4/10 |
| Bridal | 2/10 |
Chloe – Shipping and Return Policy
Countries
Shipping & Return Policy
United States
Shipping: 2-8 business days

Return: within 20 days from the date of delivery.

United Kingdom
Shipping: 1-6 business days

Return: within 14 days from the date of delivery.

Canada
Shipping: 3-9 business days

Return: within 20 days from the date of delivery.

Australia
Shipping:  3-6 business days

Return: within 30 days from the date of delivery.
At A Glimpse: Customer Feedback Regarding Chloe
Based on the customer reviews online, most are dissatisfied with their purchases. Most of the customers claim that the heels do not fit properly, and they are not long-lasting either. Besides the poor shoe quality, they also claim that the customer service is not that good either. However, a minority of the customers are happy too with their purchases as they believe Chloe's heels are super chic and fashion-forward. Some of them also claim that their heels are comfortable. All in all, since it is an economical brand, we'd encourage you to try their heels out for yourself!