The Eiffel Tower in Paris and sweet-scented lavender fields in Provence – there's just so much to admire about France. From the rich architectural monuments to scenic beauty, the tourist experience is always wholesome. France isn't just limited to that. The French culture prioritizes fashion too. Because of that, there are many renowned French designers who are still known today. One of such designers is Christian Louboutin, whose brand is named after him.
About Christian Louboutin
Christian Louboutin was founded in 1991. The founder, Christian Louboutin, opened his first store in Paris in 1992. The company sells in approximately 150 department stores and self-branded boutiques in over 35 countries. Most of the footwear is manufactured and produced at his factory in Milan. However, the company also maintains a small atelier on Rue Jean-Jacques Rousseau, for private clients and one-of-a-kind creations.
The brand targets women of the upper high-income segment, who are easily able to afford high-end footwear, and consequently, the brand has a tendency to highlight its features with quality, lifestyle, and boutiques.
The Types of Heels Available at Christian Louboutin
Christian Louboutin offers a range of stiletto heels for women under the category of heels.
Types of Heels
Mules
Stiletto Heels
Block Heels
Platform Heels
Strappy Heels
Pumps
Sandals
Disclosure: This post contains affiliate links. When you purchase a service or a product through the links, I sometime earn a commission, at no additional cost to you. Read my full disclosure here.
Who Wears It?
Even though it is a French-inspired brand, people wear it across the globe, including USA, UK, and Australia too. Some of the celebrities who love the brand include the following:
Celebrities Who Wear Christian Louboutin :
Nicki Minaj.
Cardi B.
Lea Michele.
Rihanna
Selena Gomez
Hailee Steinfeld
Amy Adams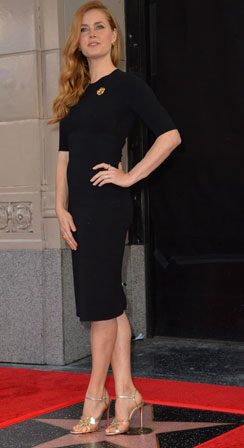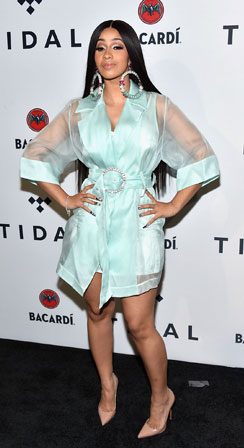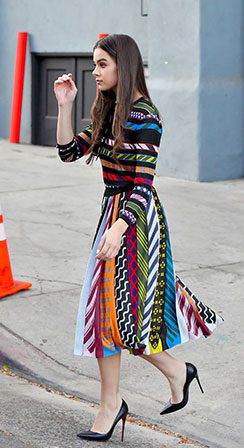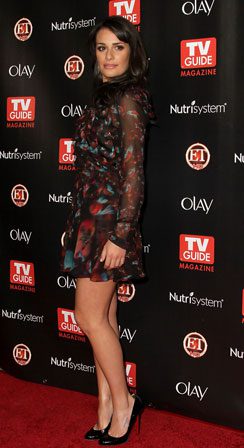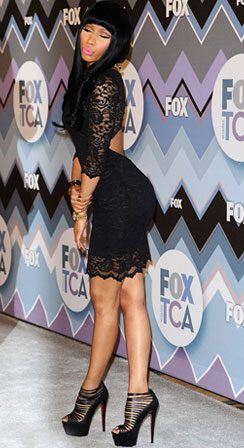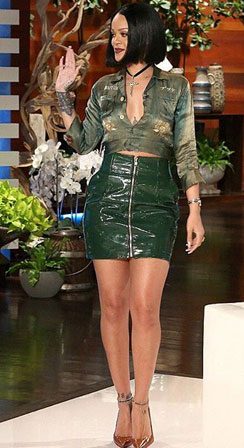 The brand is not just restricted to celebrities or famous people, even you can get a pair or two, but that depends if you can afford the high-end brand. You can get a pair when there's a sale or you have a voucher to avail to save up on your order.
Is it for me?
If you have a finer taste in life and do not mind spending a lot of money on premium heels, then Christian Louboutin is for you! These heels ooze modernity, so they'd be suitable for the trendy types, but also the ones who prefer luxurious products which includes heels as well.
Criteria Based Rating: Christian Louboutin
Design & Style
9.5/10
The brand has uber-modern heels. From comfortable and casual wear to formal and stylish heels it has it all.
Colour Range
8/10
Offers a nice range of colours which makes the brand very useful.
Affordability
2/10
The highest price can go up to $6000 as it is a high-end, luxury brand.
Celebrity Preference
9.5/10
The brand boasts about its long list of celebrity following as they gush over the heel designs.
Similar Stiletto Brands like Christian Louboutin
Similar to Stuart Weitzman, Christian Louboutin manufactures high-end, luxury footwear, which is made up of premium quality materials, resulting in the heels being sturdy and modern too!
Similar to Jimmy Choo, Christian Louboutin is a designer brand, and it is not just a fashion retailer. Both the brands boast about the innovative heel designs and the high prices too!
Some of the Best Christian Louboutin Stiletto Heels!
Where To Buy Christian Louboutin
Some of the platforms where you can find Christian Louboutin Heels at:
When Do You Wear Christian Louboutin Stiletto Heels?
| | |
| --- | --- |
| Types of Heels | Suitability Rating |
| Casual | 9/10 |
| Party | 9.5/10 |
| Formal | 9/10 |
| Bridal | 9.5/10 |
Christian Louboutin – Shipping and Return Policy
Countries
Shipping & Return Policy
United States
Shipping: 5-7 working days

Return: within 30-days from delivery

United Kingdom
Shipping: within 3 or 4 business days.

Return: within 30 days of your purchase.

Canada
Shipping: 2-6 working days

Return: within 30 days of purchase.

Australia
Shipping: N/A

Return: within 14 days of the receipt of your order.
At A Glimpse: Customer Feedback Regarding Christian Louboutin
Based on the customer reviews online, customers are generally satisfied with their purchases at Christian Louboutin. They do not have many issues with the footwear, but they do complain about the bad customer service. The shortcomings on their end have led to negative ratings for the brand. Besides that, investment in this uber-luxury and modern heels won't make you regret even for a split second!