When it comes to fashion, most people generally don't know how to compromise – especially on the quality which they presume is dependent upon the designer. While that presumption holds true, it is important to note that each designer is different and prioritizes different things. While some prioritize quality, others place emphasis on uniqueness. Nevertheless, all the fashion designers work, day and night, relentlessly to achieve their goals, and Sam Edelman does not fall behind either.
About Sam Edelman
Born in 1927, in New York, USA, the American shoe designer has dominated the fashion industry for the past 40 years. Though he witnessed massive success, at the same time, he faced major setbacks too, and is known for his resilience worldwide. He, along with his wife, came up with his own shoe wear brand inspired by classical American style. After selling his company in 1996, in 2001, he experienced a mishap in which he got injured badly. When he was bedridden, he realized that shoes in the industry are very pricey, hence he decided to start his own affordable shoe line. Life had been no less than a rollercoaster ride for him and his wife.
Talking about the brand itself, Sam Edelman came about in 2004 and gained massive popularity. the company ships worldwide and, is owned and controlled by Caleres, an American footwear company. The brand marks its presence within and beyond the USA. Notably, 95% of the brand's production is from China and the 5% comes from Vietnam
The Types of Heels Available at Sam Edelman
Sam Edelman offers a range of stiletto heels for women under the category of heels.
Types of Heels
Wedges
Kitten heels
Mules
Sandals
Gladiator Sandals
Peep toe heels
Platform heels
Slingback Heels
Espadrilles
Block Heels
Pumps
Stiletto Heels
Boots & Booties
Disclosure: This post contains affiliate links. When you purchase a service or a product through the links, I sometime earn a commission, at no additional cost to you. Read my full disclosure here.
Who Wears It?
The American luxury brand quickly became the talk of the town back in its inception, 2004. Owing to its timeless and unique designs, it became the go-to brand for footwear, for all women. Here are some of the celebrities who wear Sam Edelman religiously:
Celebrities Who Wear Sam Edelman:
Savannah Smith
Selena Gomez
Jessica Alba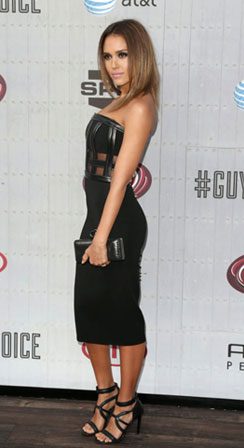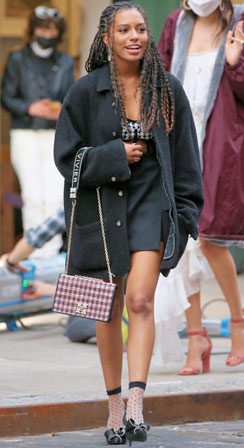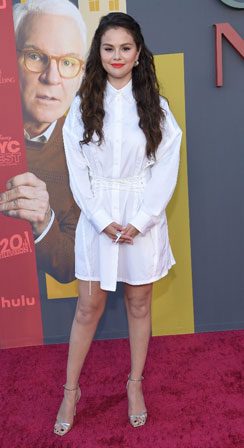 You'd be quite surprised to know that some celebrities own the exclusive 'Ariella' sandals. These celebrities include Issa Rae, Meghan Trainor, and Ashley Graham. Even you can get a pair of Sam Edelman as they are economical as well as long lasting!
Is it for me?
Sam Edelman offers the kind of stiletto heels that you can wear anywhere. They're the kind of footwear you can easily invest in as they are affordable, and at the same time, they offer you a luxurious appeal. This one's for all the girls who love to invest in economical brands yet feel the luxury at the same time!
I, myself, have a few pairs of Sam Edelman's heels which I use for my daily work life as well as social life.
Criteria Based Rating: Sam Edelman
Design & Style
9/10
From slingbacks to mules, straps to non-straps, and a lot more, Sam Edelman has a lot to offer.
Colour Range
8/10
It has a generous range of colours which make the stiletto heels eye catching.
Affordability
8/10
You can easily get a pair of Sam Edelman under $100 and if there's a sale, you might even be able to get it under $50..
Celebrity Preference
6/10
Most celebrities like Selena Gomez love Sam Edelman even for their casual strolls
Similar Stiletto Brands like Sam Edelman
Unlike Stuart Weitzman, Sam Edelman is less pricey as the maximum price at Sam Edelman for the heels is $350, while Stuart Weitzman's heels prices can go up as high as $2000.
Though Stuart Weitzman, Tory Burch, and Sam Edelman, all three belonged to America, their inspirations were quite different from one another.
Some of the Best Sam Edelman Stiletto Heels!
Where To Buy Sam Edelman
Some of the platforms where you can find Sam Edelman Heels at:
When Do You Wear Sam Edelman Stiletto Heels?
| | |
| --- | --- |
| Types of Heels | Suitability Rating |
| Casual | 8/10 |
| Party | 8/10 |
| Formal | 8/10 |
| Bridal | 7/10 |
Sam Edelman- Shipping and Return Policy
Countries
Shipping & Return Policy
United States
Shipping: 3-7 working days

Return: within 30 days

United Kingdom
Shipping: N/A

Return: N/A

Canada
Shipping: N/A

Return: N/A

Australia
Shipping: 3-7 working days

Return:  30 days after receiving.
At A Glimpse: Customer Feedback Regarding Sam Edelman
The great thing about Sam Edelman is that though it is not that pricey, the brand does not compromise on the premium quality either. As promised, it delivers brilliance in quality which is reflected in the customer reviews on many platforms, with an array of happy customers. Sam Edelman, has indeed, set the benchmark of an affordable, yet luxury footwear brand, especially when it comes to heels, as they are a necessity in a woman's life. Most customers claim that not only is the brand economical, but offers great variety in terms of heels, its colours, and styles.