A place that's known for its rich architectural monuments and heritage, and was once a dominating force across sub-continent, the UK. From the British accent to the rich history and celebrities, there is nothing we can dislike about the United Kingdom. Speaking of the people living there, the Britain are hyper-conscious about how they look and the kind of trends they adapt to, therefore the designers work diligently to execute excellent craftsmanship and sophisticated, yet luxurious designs of the stiletto heels. One of the most popular and renowned British brands is known as Reiss.
About Reiss
Founded in 1971, by David Reiss, Reiss is a British fashion brand and retail store chain which manufactures men's and women's clothing, accessories, and footwear. It has a diverse product portfolio, and it is known for its excellent quality too. The brand runs big and is available in over 160 locations across the globe, making it accessible for everyone.
It is headquartered in London, United Kingdom and targets the fashion-conscious individuals who are interested in chic and fashionable apparel, along with comfortable and opulent heel designs. It targets individuals who are aged between 18 to 40, however many people outside this age range also love to buy products from Reiss.
The Types of Heels Available at Reiss
Reiss offers a range of stiletto heels for women under the category of heels.
Types of Heels
Block Heels
Stiletto Heels
Boots
Sandals
Disclosure: This post contains affiliate links. When you purchase a service or a product through the links, I sometime earn a commission, at no additional cost to you. Read my full disclosure here.
Who Wears It?
The hub of fashion trends, Britain – where the British designers work relentlessly to come up with opulent designs, Reiss is no exception. Even though it is a British inspired brand, people wear it across the globe, including USA and Canada too. Some of the celebrities who love wearing Reiss are:
Celebrities Who Wear Reiss :</strong
Ashley Roberts
Kate Middleton
Perrie Edwards
Princess Beatrice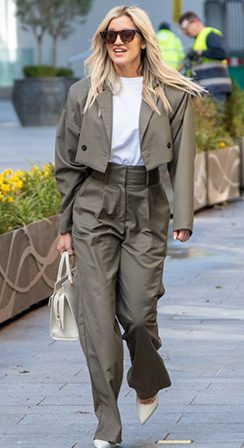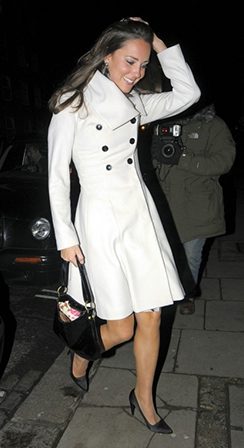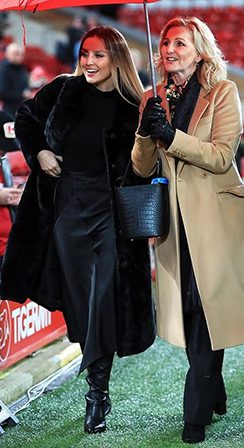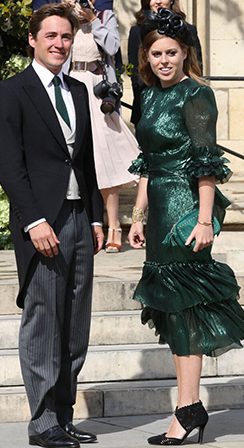 The brand values inclusivity, hence, it is not restricted to celebrities only. Even you can get yourself a pair of Reiss stiletto heels. The timeless classics are a dream of all women.
Is it for me?
If you're the type who likes to stock up on the heels by the best designers in the world, then this brand should be on your list too. Women who absolutely love casual yet chic heels instead of the dull and boring ones would love it. The brand is marked by convenience and economical prices; hence it is suited to women who don't mind spending excessively on footwear just for the sake of trend following.
Criteria Based Rating: Reiss
Design & Style
 8.5/10
The brand oozes creativity and zest for fashion trends. From comfortable and casual wear to formal and stylish heels it has it all. Most of the heels are filled with embellishments and exude luxury at its best.
Colour Range
6/10
Offers a great number of colours which are suited to everyday wear and special occasions.
Affordability
5/10
Reiss is a relatively expensive brand, and the prices can go up to $400.
Celebrity Preference
9/10
Most celebrities love the brand and are seen wearing a pair of heels by Reiss even in their casual strolls.
Similar Stiletto Brands like Reiss
Similar to Alexander McQueen, Reiss is also a British brand which has a versatile range of heels ranging from lace up, block heels, mules, knee high boots, and a lot more.
Unlike Jimmy Choo, the brand does not offer a diverse range of colours like bold coloured heels with several embellishments on them. Reiss has heels for women who are tilted towards subtle and soft range of heels instead of bold and daring ones.
Some of the Best Reiss Stiletto Heels!
Where To Buy Reiss
Some of the platforms where you can find Reiss Heels at:
When Do You Wear Reiss Stiletto Heels?
| | |
| --- | --- |
| Types of Heels | Suitability Rating |
| Casual | 8/10 |
| Party | 7.5/10 |
| Formal | 6/10 |
| Bridal | 4.5/10 |
Reiss – Shipping and Return Policy
Countries
Shipping & Return Policy
United States
Shipping: 5-7 working days

Return: 28 days from receipt of your order to return the goods back to them.

United Kingdom
Shipping: 1-5 working days

Return: 28 days from receipt of your order to return the goods back to them.

Canada
Shipping: N/A

Return: N/A

Australia
Shipping: N/A

Return: 28 days from receipt of your order.
At A Glimpse: Customer Feedback Regarding Reiss
Based on the customer reviews online, most are satisfied with their purchases at Reiss. They claim that it's a convenient store for them to shop from as the prices are relatively economical and they get to experience luxury at the same time. All in all, it can be safely concluded that Reiss is a brand in which you should invest as you will not regret it. Head on to the brand now!