From the British accent to British vogue, Britain never lags in any of the domains, whether it is fashion or economy. Inspired by most of the British designers, people around the world come up with their own. The British people take fashion seriously and that's one of the reasons why you will only see classy trends on the rise if you walk out in the streets of London. One of the most reputable British brands is known as Sophia Webster.
About Sophia Webster
Sophia Webster was founded in 2012 by Sophia Webster herself. She was inspired by the British fashion trends, hence that reflects in the footwear at her own brand too. The brand is headquartered in London, England, United Kingdom. It has over 200 retailers worldwide, so it is an easily accessible brand for everyone.
It offers a diverse product portfolio which includes accessories, bags, footwear, bridal wear, and a lot more. Besides that, the target market of the brand includes fashion forward individuals who are interested in high quality designs in terms of accessories and footwear.
The Types of Heels Available at Sophia Webster
Sophia Webster offers a range of stiletto heels for women under the category of heels.
Types of Heels
Mules & Pumps
Lace up & Loafers
Sandals
Slides & Espadrilles
Boots
Disclosure: This post contains affiliate links. When you purchase a service or a product through the links, I sometime earn a commission, at no additional cost to you. Read my full disclosure here.
Who Wears It?
Sophia Webster is a British-borne brand, but people wear it across the globe, including Canada, USA, and Australia too. Some of the celebrities who love the brand include the following:
Celebrities Who Wear Sophia Webster:
Sarah Hyland
Jade Thirlwall
Kendall Jenner
Blake Lively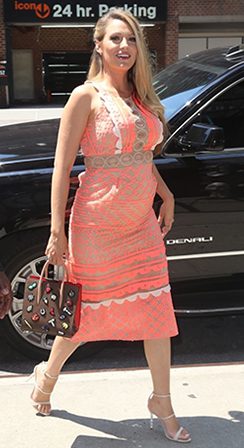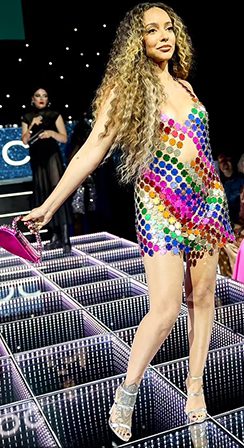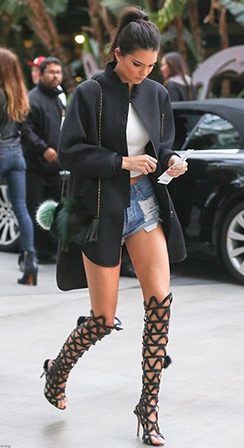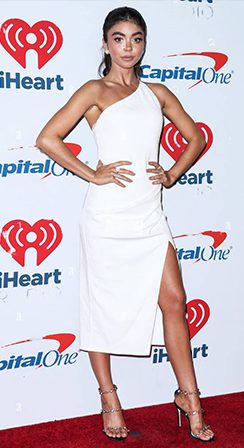 The brand is not only for famous people or celebrities, even you can get yourself a nice pair of stiletto heels which are comfortable and suitable for everyday wear. I, myself, own a pair of stiletto heels by Sophia Webster which I absolutely love as they're sturdy and long-lasting.
Is it for me?
If you're the adventurous, trendy, and bold kind of a person who is willing to invest in an expensive brand, then this is the one for you! You'll love the heels if you like buying the finer things in life. Also, if you're the type to want to have a collection of all the reputable brands' heels to add to your shoe collection, then Sophia Webster should be in the list too!
Criteria Based Rating: Sophia Webster
Design & Style
6.5/10
The brand exudes ultra-chic and modern vibes. It offers great variety. From comfortable and casual wear to formal and stylish heels it has it all.
Colour Range
3/10
It offers an array of colours for you to choose from. It is a great place if you are looking for more diversity when it comes to colour options.
Affordability
2/10
Sophia Webster is a high end and an expensive brand where the prices can go up to $1400 or above.
Celebrity Preference
9.5/10
Most celebrities love the brand because of its stylish and contemporary heel designs. So, the brand brags a loyal list of celebrity following.
Similar Stiletto Brands like Sophia Webster
Similar to Gucci, Sophia Webster's heels are high end and very expensive. They both have great variety, and you can find comfortable heel types like wedges and mules too. From professional and party to casual, it covers all.
Similar to Tory Burch, the brand has a nice range of colours in terms of heels ranging from pastel to dark and bold colours. Their heels feature designs like ankle strap, lace up and many other ultra-modern styles.
Some of the Best Sophia Webster Stiletto Heels!
Where To Buy Sophia Webster
Some of the platforms where you can find Sophia Webster Heels at:
Official Website
Flannels
Bloomingdales
When Do You Wear Sophia Webster Stiletto Heels?
| | |
| --- | --- |
| Types of Heels | Suitability Rating |
| Casual | 5.5/10 |
| Party | 9.5/10 |
| Formal | 6.5/10 |
| Bridal | 8/10 |
Sophia Webster – Shipping and Return Policy
Countries
Shipping & Return Policy
United States
Shipping: 3-5 working days

Return: up to 14 days after shipment.

United Kingdom
Shipping: 1-4 working days

Return: you have 14 calendar days from the delivery date to register your return.

Canada
Shipping: 3-10 working days

Return: within 14 days of the delivery date.

Australia
Shipping: 3-10 working days

Return: within 14 days from the date, it was purchased.
At A Glimpse: Customer Feedback Regarding Sophia Webster
According to the customer reviews online, the brand has an overwhelmingly positive response from the customers as per the ratings. They love the heels of the brand and claim that they are unique and exquisite. Most of the customers also appreciate the fact that the brand values quality customer service which caters to their queries effectively without any hassles. All in all, it is a brand that you should invest in as you will not regret it in the long run.