Arch support – whenever you come across that term, you must be thinking of stodgy, common options presented to you. Unfortunately for some people who have high arches or suffer from a condition known as Cavus foot, they have no other option but to go for traditional arch support footwear i.e. orthotic heels for high arches. Luckily for you, designer brands like Jimmy Choo also have the best arch support shoes to make sure you look great, as even a gorgeous-looking outfit can look like a nightmare with the wrong shoes just because of arch support.
What You Need To Know Before Buying Arch Support Heels:
Fortunately, you don't have to settle for orthopedic dad sneakers to survive the day, since we have newer versions of shoes with good arch support that are suited to many occasions and preferences. Ranging from open-toe, closed-toe, square-toe, block heels, and many others – the choices are limitless. A few things that you need to know before investing in shoes with good arch support include the following:
Your Individual Requirement

Whether it's your prom, graduation ceremony, an important event, or dealing with your foot problem, shoes with good arch support can come in many variations. So make your picks wisely according to the occasion and your preference.

Who Should Buy Arch Support Heels?

Women love to wear heels but those suffering from a heel problem like a high arch foot would be hunting for the best arch support shoes. Luckily in today's market, heels for high arches are made with comforting arch support in order to best suit their needs.

Features To Look Out For

Shoes with good arch support come with a strappy look, embellishments, buckles, various textures, heel shapes, heel height, and a lot more. You can pick the one that best suits your needs as you browse through popular designer brands like TOMS, Alexander Wang, and others.

Fabiola Sciabbarrasi

Dua Lipa

Gigi Hadid
Disclosure: This post contains affiliate links. When you purchase a service or a product through the links, I sometimes earn a commission, at no additional cost to you. Read my full disclosure here.
Without further ado, let's head on to our top picks.
 Stiletto Best Arch Support Heels in 2023
1. Anne Klein – Lizette
These best arch support shoes by Anne Klein feature a slingback strap to add a graceful flourish to a block heel pump design that can make heads turn. It offers a superior level of comfort, along with sophistication. These arch support sandals have a closed toe box that accentuate your feet, making sure you leave a strong fashion statement about your preferences.
2. TOMS – Diana Sandal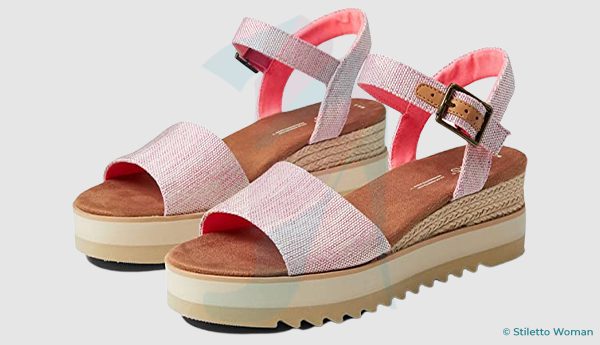 Ranking as the second and a relatively economical option in terms of shoes with arch support, these wedge-inspired heels by TOMS add just the right amount of lift needed to give you a height boost with an ankle strap design to make a statement as well. They exude chic and modern vibes. Also, the heel is set on a well cushioned footbed to add to the comfort level.They make a good pair of the best arch support shoes.
3. ALDO – Amilia Heeled Arch Support Sandals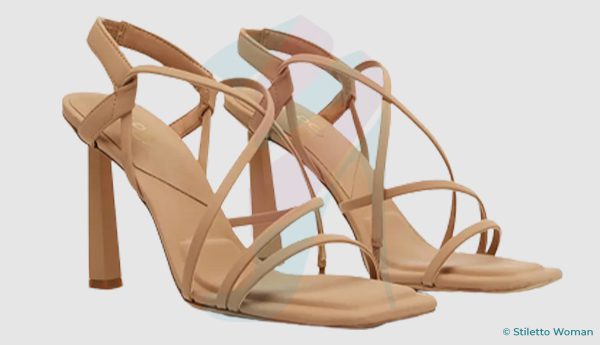 These arch support sandals by ALDO which is sure to amaze you come with a sweeping strap style that heighten the drama of the lofty heels which are set on lightly cushioned footbeds to give you ultimate comfort and support. You'll not only get a height boost, but you'll be less likely to experience a lot of discomfort with these sandals with good arch support.
4. Naturalizer – Gen N Connect Mule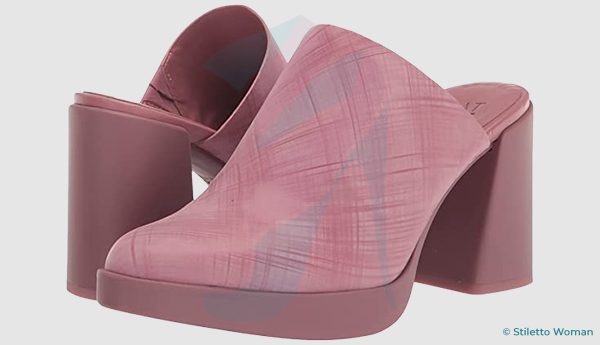 A mule-inspired, chunky block heel style that adds a punch of intrigue to the footwear, this pair of sandals with good arch support by Naturalizer is sure to catch anyone's attention. They have a streamlined elegance and they're grounded by a cushioned footbed with a non-slip sole, so you'll be safe from potential mishaps. You can wear these arch support sandals at corporate events too!
5. Jeffrey Campbell – Mr-Big Slide Sandal
Another mule-inspired, chic quilted slide and sculpted heels which exudes an extra flair when it comes to heel designing. These textured heels can make jaws drop as they ooze easygoing and modern vibes. They're suited to everyday events too, so they'll be a good option to consider in terms of shoes with arch support.
6. Franco Sarto – L-Finley Pumps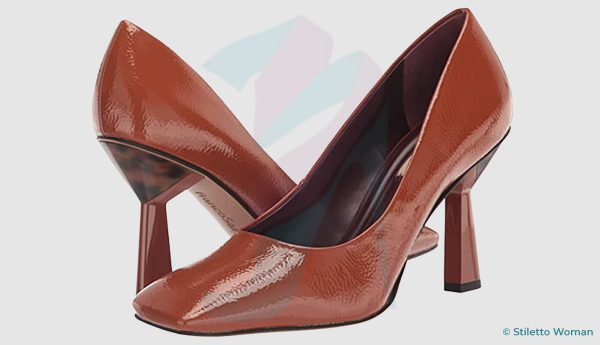 Just by the looks of it, you can tell that this is something unique and oozes finesse. Love, at first sight, is surely a thing – especially for working females who'll absolutely love this one. These best arch support shoes come with a contemporary square toe and flare heel design, along with a glossy look which makes them eye-catching.
7. Golo – Worthy Studded Arch Support Sandals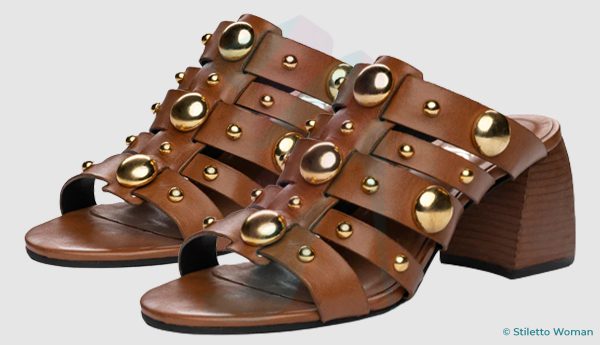 Featuring bubbly rivets stud the sleek straps of gladiator/chunky inspired heels are set on a cushioned, shock-absorbing footbed and an open-toe design that is sure to leave you impressed. These arch support sandals are for the ones who prefer a bit of flashiness. Besides the causal events, these are the best arch support shoes for parties too.
8. Cole Haan – Drado Pump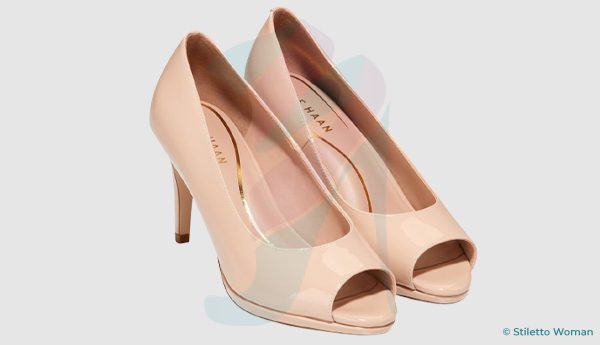 Here's an option that you'd not want to miss in terms of shoes with good arch support. Cole Haan's high heels with arch support are known for finesse and offering the utmost comfort so these heels are no exception. They come with a slim platform look with a sophisticated peep toe style and signature Grand360, cushioning for which your feet will thank you! So, don't miss out on these best high heels for high arches.
9. Michael Kors – Vero Lug Sandal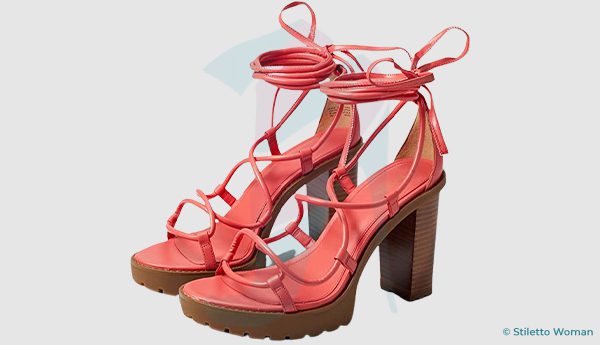 Featuring a strappy look with a towering stacked heel and a chunky lugged platform ground, these stunning ankle wrap heels ooze modernity and creativity at their best. They're not only comfortable, but the detailing can make jaws drop, thanks to the swooping crisscross of delicate leather straps which can make you look fashion forward with these sandals with good arch support.
10. Gentle Souls – Kenneth Cole – Gisele Arch Support Sandals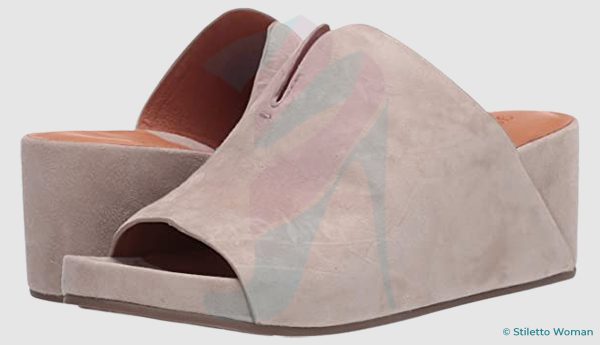 A brand that's known worldwide for its timeless classics in terms of footwear and accessories, Kenneth Cole never disappoints. Kenneth Cole's shoes with arch support feature a plush, arch-supporting footbed cushions which makes them super comfortable. Every step that you take in these Uber chic heels are lofted by a chunky wedge and fashioned with a notched topline to make a statement.
11. Veronica Beard – Gadot Bow Pump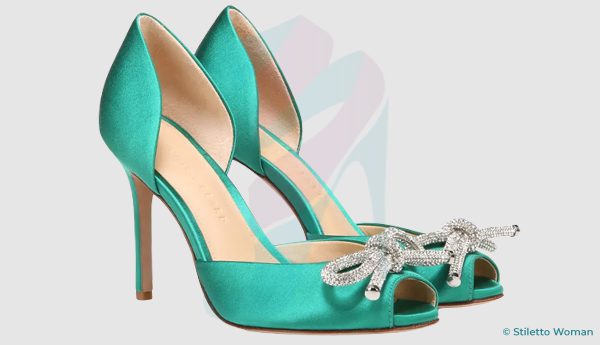 This one's for all those who love the glitz and glam. These arch support heels consist of a jewel-encrusted bow which gives a dose of glam to the peep-toe heels to have an occasion-ready look. With sleek side cutouts and a stiletto heel, you're set to leave a lasting impression on your audience.
12. By Far – Montana Sandal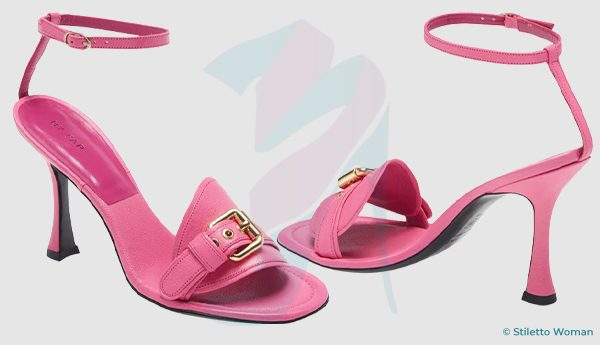 This one's for all the creative types who dare to stand out. In these heels, the signature oversized buckle shines on the runaway that is quite appealing and hard to ignore. The striking neon croc-embossed leather is sure to catch anyone's attention.
13. Pedro Garcia – Fineta Wedge Arch Support Sandals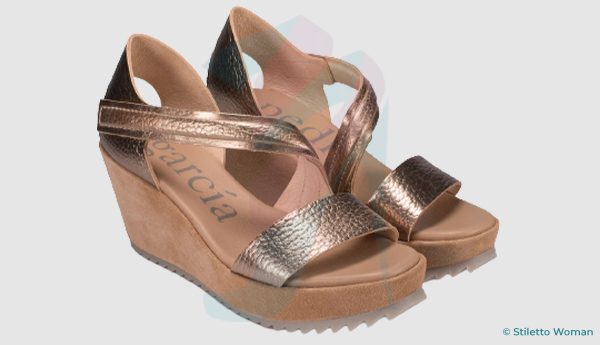 Oozing comfort and finesse, Pedro Garcia's shoes with arch support feature a simplistic yet classy design with asymmetric straps crossing the camp of these breezy heels. They're set on a chunky platform wedge and finished with a sporty razor-lugged sole to give you a nice grip on your steps too.
14. Alexander Wang – Sienna Sandals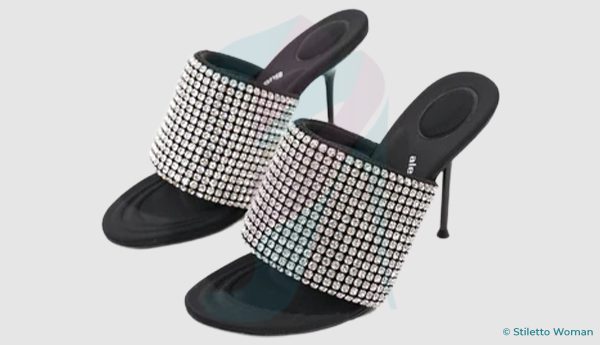 Looking for a high-end option in terms of sandals with good arch support? Then look no further as Alexander Wang can cater to your needs just right. These heels consist of glamor and comfort. They feature a sparkly crystal embellished look, offsetting the stiletto heel with strategic cushioning and arch support. Investment in these sandals with good arch support won't make you regret it.
15. Salvatore Ferragamo – Vara Pump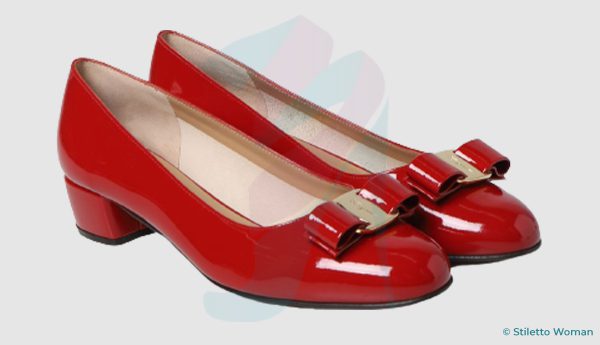 Finally, we have for you the best pair of shoes with arch support by Salvatore Ferragamo. These heels come with a signature Vara Bow centered with logo-etched goldtone hardware which makes a strong fashion statement. It consists of a glossy look with unparalleled arch support and superior fit. They can be worn at formal, as well as informal events too.