Sure, closed toe heels accentuate your feet and make them appear more ladylike, put together and classy, but open toe heels can be equally alluring if you wear the right pair with the right combination of straps and embellishments. Open Toe Heels are a easier option as they allow your feet, especially toes, to breathe which makes them manageable and easy to carry too. Plus, there's no harm in showing off your nicely done toe nails either. All of that can be achieved by wearing one of these pairs.
What You Need To Know Before Buying Open Toe Stiletto Heels:
Open Toe Heels are the Uber modern version of heels. They exude confidence and charm like no other. Also, thankfully webahve an array of newer versions available in terms of open toe heels which makes it all the more merrier. Ranging from open toe heels with ankle strap to slingbacks and many others – the choices are limitless. A few things that you need to know before investing in open toe heels include the following:
Your Individual Requirement

Some women want to have a pair of open toe heels for weddings, while some like to have them for parties. Whatever the individual requirement may be, it is important to note that a more formal version of Open toe heels would be appropriate for wedding sort of events, while informal versions with a strappy look would be better for party type events.

Who Should Buy Open Toe Heels?

The answer is very simple – women who love to keep things light and easy yet manage to look classy. They should be bought by women who like to keep multipurpose heels as open toe can look great in formal as well as informal events.

Features To Look Out For

Open Toe Heels can come with a strappy look, embellishments, buckles, various textures, heel shapes, heel height and a lot more. You can pick the one that best suits your needs as you browse through the popular designer brands like Giuseppe Zanotti and others.

Emma Roberts

Gal Gadot

Selena Gomez
Disclosure: This post contains affiliate links. When you purchase a service or a product through the links, I sometime earn a commission, at no additional cost to you. Read my full disclosure here.
Without further ado, let's head on to our top picks for the best open toe stiletto heels:
 Open Toe Stiletto Heels in 2023
1. LifeStride – Go for It, Espadrille Wedge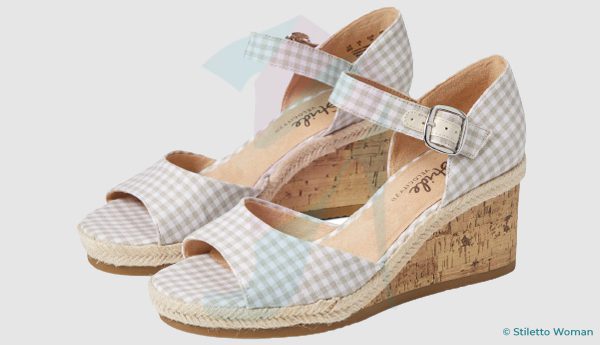 Presenting you an elegant pair of open toe heels with ankle strap by LifeStride. These Go For It heels by the brand are sure to be your saviour for most events. The heels consist of a buckle strap which grip your feet well and you can walk around in them for hours without feeling tired. Also, the wedge heels can make the entire walking experience very breezy for you. They are a convenient and useful pair you should keep your eyes on.
2. GUESS – Gabela Heeled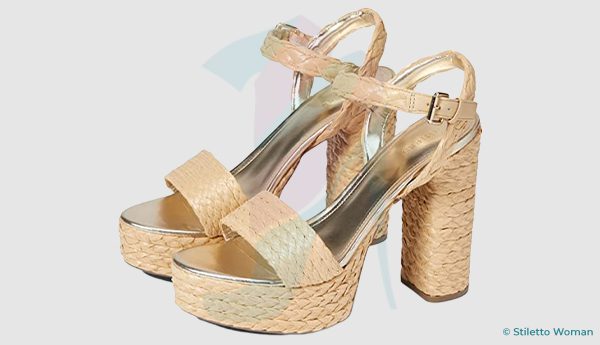 If you love to try unique heels, then GUESS's heels are sure to leave you impressed. Featuring an intensely braided look with a buckle strap, and a platform heel design, these open toe heels with ankle strap make a comfortable and chic pair. They'd be a great addition to your heels collection and wearing them will elongate your legs too, thanks to the heel height.
3. NINA – Contesa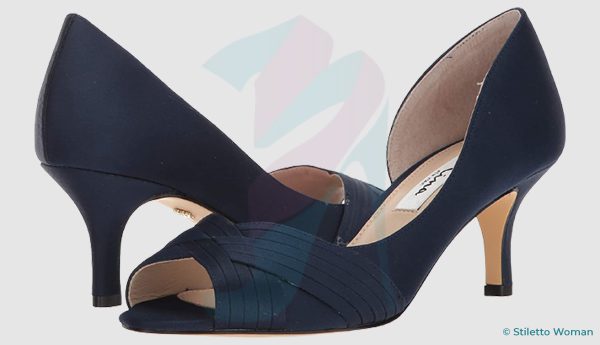 Featuring low heels, and a uniquely designed pump style, these open toe pumps heel by Nina ooze luxury and creativity at its best. They are carefully crafted with utmost sophistication and precision which makes them durable and long-lasting too. Investment in these open toe pumps heel won't make you regret it one bit.
4. NINE WEST – Saidso Pump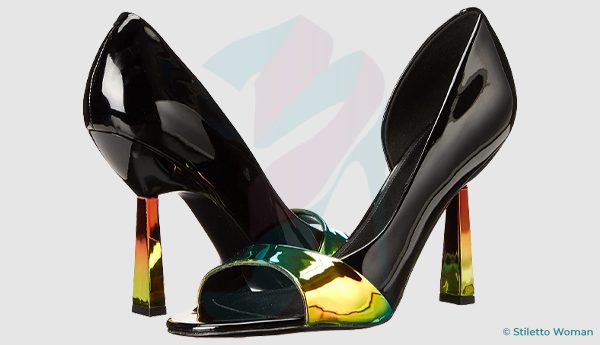 If you're a heels enthusiast and don't mind going for the bold looks, then these black open toe heels by Nine West are sure to catch your attention. They feature a medium heel height which can add a few inches to your height too. It'll be a win-win situation for you as you can look fashionable and get an additional height boost at the same time.
5. Calvin Klein – Metino Pump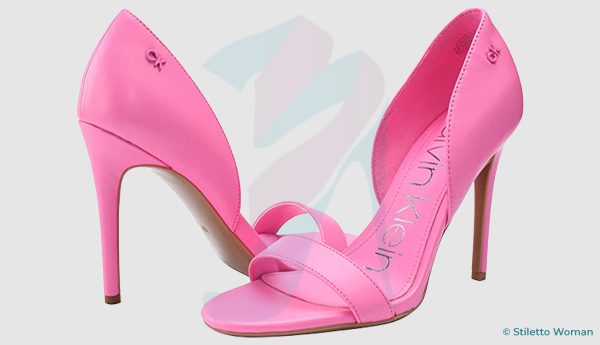 Calvin Klein is a brand that is popular across the globe. Known for their timeless designs and stunning detailing, these open toe pumps heel by Calvin Klein feature thin and long stiletto heels, with an open-toe style and they cover the back of your feet too. These open toe stiletto heels allow you more support and fit perfectly. So, walking in these open toe pumps heel can be an easy task.
6. Dolce Vita – Dorado Mule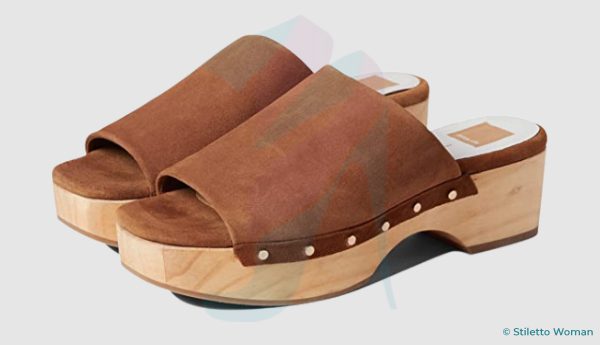 Looking for something upbeat and unique? These heels by Dolce Vita are sure to win your heart. These heels by Dolce Vita feature a wooden base so that makes them quite sturdy and long lasting. They offer you more support and balance too. These are definitely worth the investment.
7. Ted Baker – Arayi Heeled Sandal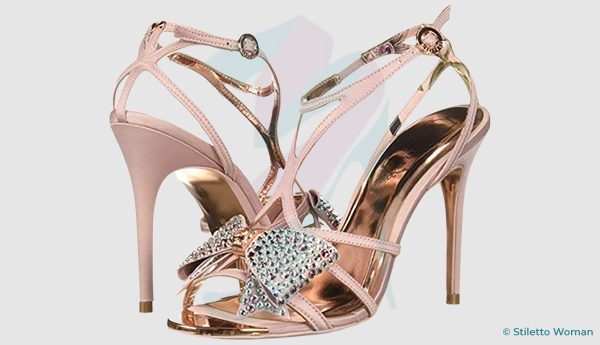 Featuring cute bow and a strappy look, these open toe heels with ankle strap by Ted Baker are sure to make heads turn! You can wear them at formal or even informal events and they'll make you appear fashion forward and super chic. They feature a stiletto heel design which can elongate your legs and make you appear more ladylike and attractive too.
8. Johnston & Murphy Evelyn Sandal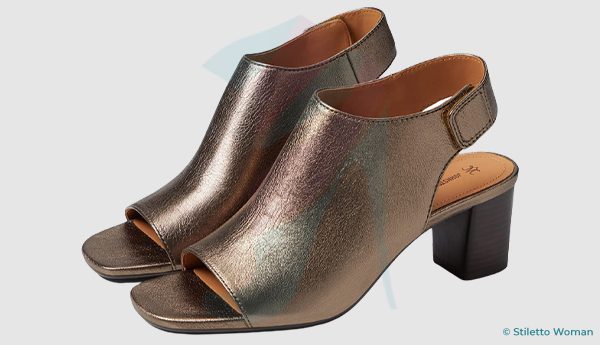 We all have one of those days where wearing heels feels like the most difficult task ever. For that purpose, Johnston & Murphy's Evelyn offer you the one stop solution for the most convenient heels ever! Featuring a block heel design and a modern slingback style, they cover and grip your feet well, which makes them very comfortable and manageable. You can't go wrong with these open toe sandals.
9. SJP by Sarah Jessica Parker – Cornwall Dress Sandal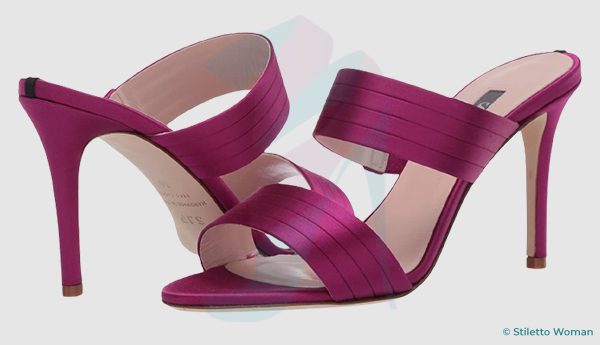 A brand that is created by a renowned American celebrity, these open toe sandals by SJP are sure to be the jaw-droppers. They consist of an easygoing slip-on style with a stiletto heel design which can elongate your legs and make you appear taller and more attractive. They can make a strong fashion statement too, owing to the two-band design and striking color. 
10. Stuart Weitzman – Soiree Sandals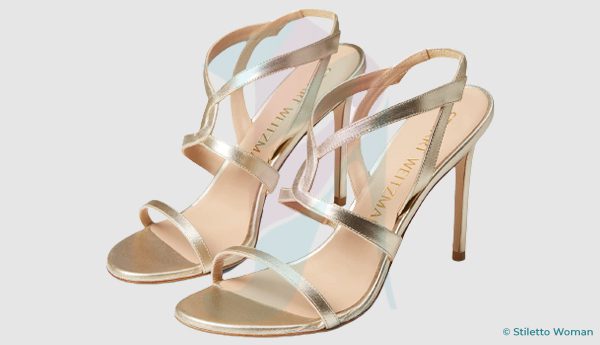 A really classy and sophisticated option if you want to go to formal events would be that of Stuart Weitzman's open toe sandals. These heels are manufactured with utmost precision and excellent craftsmanship. They can be a valuable addition to your heels collection and are sure to make heads turn as you walk around in these open toe sandals.
11. Lagence – Lolita Mule Sandal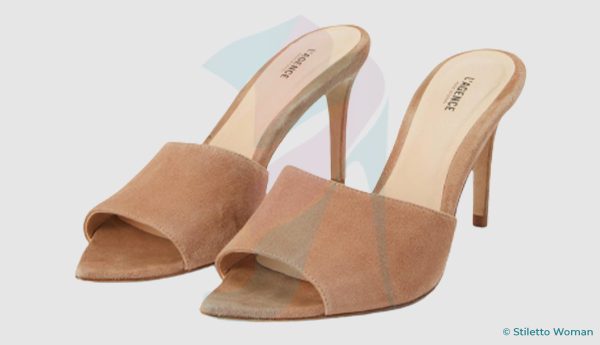 Consisting of a printed design with a pattern and a slip-on style these open toe sandals exude confidence and finesse. They can look great with most outfits, thanks to the multipurpose design. Also, they are very comfortable and lightweight too. They are easily manageable and will ensure that you leave a lasting impression on your audience.
12. Gia Borghini – Perni Mule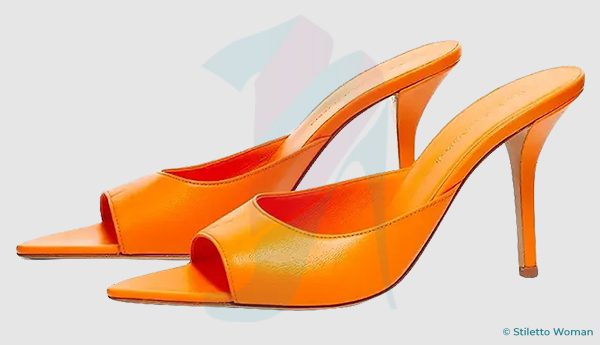 Another slip on style, but with a stiletto heel design, these heels by Gia Borghini can give you an additional height boost and can save a lot of your time too. They are easy to carry and manage, so you can wear these heels on most occasions without worrying about the discomfort in your feet.
13. Tory Burch – Artisanal Knot Heeled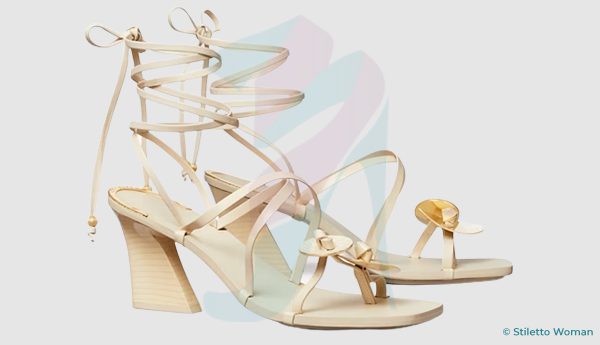 Presenting you one of the most iconic Tory Burch heels with a tie up style with a unique design, these heels can make jaws drop and heads turn as you walk by. They ooze modernity and finesse along with utmost sophistication and creativity. These heels can last you a long time too so they'd be a good investment.
14. Saint Laurent – La Mule Sandal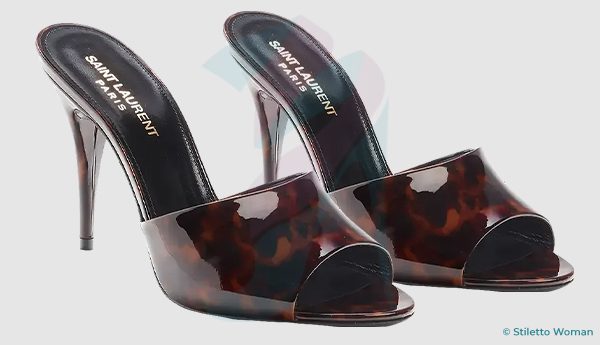 Another really great pair that you should consider in terms of open toe sandals would be Saint Laurent. These black open toe heels consist of a slip-on style with a timeless black color that exudes confidence and luxury at its best. Though these black open toe heels can be quite pricey, they'll be worth it in the long run and you won't regret investing in them.
15. Palm Angels – Palm Heel Mule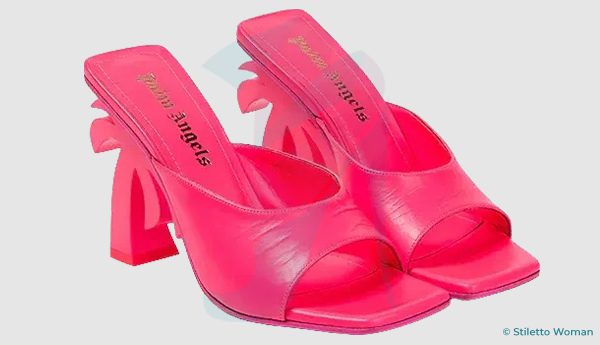 Featuring an Uber feminine option for all the boisterous and girly girls out there. These heels by Palm Angels are sure to blow your mind. Consisting of the slip on style and one band design, these heels can the ideal wear for parties and similar informal events. You can wear them on casual occasions too and you can be sure to make a strong fashion statement.