America and fashion – two words which go well together. The American fashion industry has been thriving as we see the fashion runways, fashion weeks and a lot more. Besides that, the American designers know just what piques the audiences to retain their interest within the brands. Naturalizer is yet another American brand which excels in coming up with footwear which complements the feet of women. It not only promises excellent quality, but also the perfect fit.
About Naturalizer
Naturalizer was founded in 1927. It is headquartered in the United States. The brand specializes in contour and comfort technology which breaks through open-cell foam cushioning, along with anatomically sculpted to meet every contour of a woman's foot. Naturalizer has about 139 stores across the globe and they're mostly in malls.
Naturalizer is manufactured in many regions including the United States and China. Since the brand boasts excellent quality of the footwear, it ensures a rigorous and systematic manufacturing process. It targets women who prioritize comfort and quality more than contemporary fashion trends.
The Types of Heels Available at Naturalizer
Naturalizer offers a range of stiletto heels for women under the category of heels.
Types of Heels
Stiletto Heels
Boots
Block Heels
Platform Heel
Pumps
Slingback Heels
Mary Jane Heels
Sandals
Wedges
Disclosure: This post contains affiliate links. When you purchase a service or a product through the links, I sometime earn a commission, at no additional cost to you. Read my full disclosure here.
Who Wears It?
Naturalizer is an American-borne brand, but people wear it across the globe, including Canada, UK, and Australia too. Some of the celebrities who love the brand include the following:
Celebrities Who Wear Naturalizer:
Natalie Saidi
Adams Bellouis
Isabella Boylston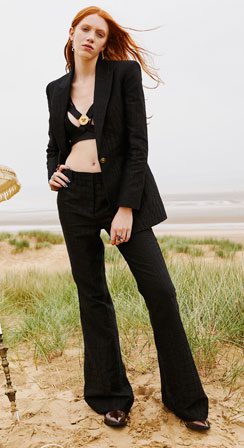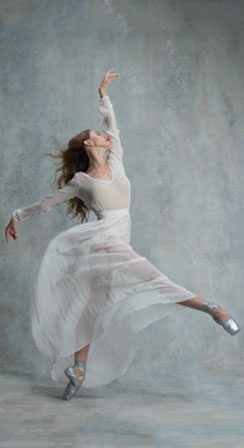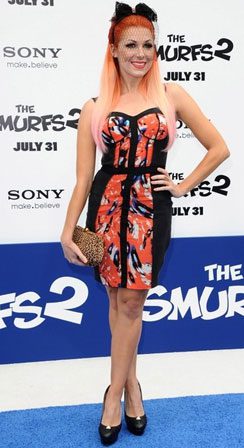 The brand is not only for famous people or actors, even you can get yourself a nice pair of stiletto heels which are comfortable and suitable for everyday wear. I, myself, own a pair of block heels by Naturalizer which I absolutely love as they're sturdy, long-lasting and give me great arch support.
Is it for me?
If you prioritize comfort over trends, then Naturalizer is for you! It has many stylish and chic heel designs too, but generally, heels by Naturalizer are super comfortable. If you're a working woman who has to walk around a lot, then you should get a pair of Naturalizer heels for yourself.
Criteria Based Rating: Naturalizer
Design & Style
8/10
The brand has ultra-chic and modern heels. From comfortable and casual wear to formal and stylish heels it has it all.
Colour Range
8.5/10
It offers an array of colours for you to choose from. It is a great place if you are looking for more diversity when it comes to colour options.
Affordability
8/10
You can get a nice pair under $50, but Naturalizer can also have heels which are around $200 or more. So, you can make your picks according to your affordability.
Celebrity Preference
3/10
Not many celebrities follow the brand, but the ones who do, swear by the brand's excellent quality.
Similar Stiletto Brands like Naturalizer
Similar to Ann Taylor, Naturalizer heels are sturdy and may be suited well for work environment too. They have comfortable heel types like wedges and block heels too. From professional to casual, it covers all.
Similar to Guess, Naturalizer has a nice range of colours in terms of heels ranging from pastel to dark, multi colors and bold colours. Their heels feature designs like ankle strap, lace up and many other ultra-modern styles.
Some of the Best Naturalizer Stiletto Heels!
Where To Buy Naturalizer
Some of the platforms where you can find Naturalizer Heels at:
When Do You Wear Naturalizer Stiletto Heels?
| | |
| --- | --- |
| Types of Heels | Suitability Rating |
| Casual | 8/10 |
| Party | 7/10 |
| Formal | 8.5/10 |
| Bridal | 4.5/10 |
Naturalizer – Shipping and Return Policy
Countries
Shipping & Return Policy
United States
Shipping: 1-15 working days

Return: within 45 days of purchase.

United Kingdom
Shipping: 1-18 working days

Return: 90 days from the order date to return.

Canada
Shipping:1-18 working days

Return: 90 days from the order date to return.

Australia
Shipping: 1-18 working days

Return: 90 days from the order date to return.
At A Glimpse: Customer Feedback Regarding Naturalizer
Based on the customer reviews online about the brand, most have rated it as very low because of customer service and lags in the online website. Customers have complained of their credit card not working on the website while they are shopping online. Besides the technical faults, the customers do claim that the heels of Naturalizer are sturdy and durable. They have high wearability, and they can make a good addition to a woman's heels collection. So, having said that, it is safe to invest in a pair of heels by Naturalizer!