For many designers advertising and the big screen is the main source through which they are able to achieve massive success owing to the attention given to their products. Some designers even include popular figures to endorse their products to catch attention of the audience. One of such designers include Givenchy who established his couture house with the help of big screen and his muse, Audrey Hepburn. With the help of Audrey's films and herself, Givenchy was able to reach at the pinnacle of his career in fashion.
About Givenchy
Givenchy was founded in 1952 by Givenchy himself. It is headquartered in Paris, France. Givenchy chose Audrey Hepburn to endorse its products, hence she started wearing them on and off screen which gained the company massive attention. The company's operations are divided into the following as of 2013:
Europe 42% of the business
China 18%
Asia-Pacific 14%
America 12%
Middle East 7%
Japan 4%
Rest of the world 3%
Givenchy items are shipped across France and internationally. It has about 83 directly operated stores worldwide. Since the brand prides itself in its elegance and simplistic designs, the target market is professional and sophisticated women, between the ages 20-40 who are working in the corporate world.
The Types of Heels Available at Givenchy
Givenchy offers a range of stiletto heels for women under the category of heels.
Types of Heels
Mules
Sandals
Boots and Booties
Platform heels
Stiletto Heels
Slingback Heels
Block Heels
Disclosure: This post contains affiliate links. When you purchase a service or a product through the links, I sometime earn a commission, at no additional cost to you. Read my full disclosure here.
Who Wears It?
The France based brand is popular across the globe with many people wearing them in the United Kingdom, New York and other places. Here are some of the prominent figures who love to wear Givenchy stiletto heels:
Celebrities Who Wear Givenchy:
Kim Kardashian
Kendall & Kylie Jenner
Doja Cat
Maria Sharapova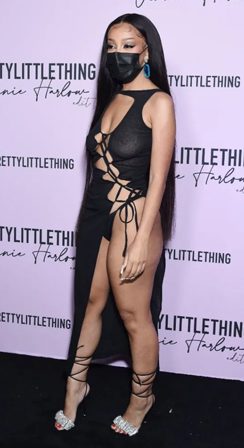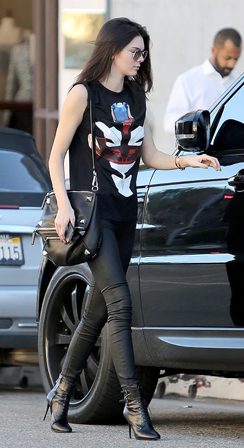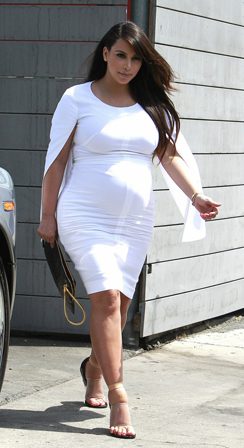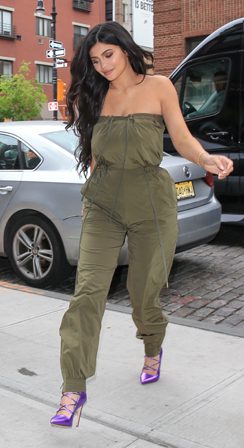 The brand is not just restricted to celebrities and anyone can wear them as long as they can afford them. Though I do not own a pair, I am definitely a fan of the brand owing to their timeless sophisticated styles and the heels crafted with utmost finesse.
Is it for me?
As mentioned earlier, the brand prides itself in its elegant and simplistic designs, so if you are the boisterous, daring, bold and adventurous type when it comes to fashion, then Givenchy may not be the one for you.
The brand exudes grace, professionalism, minimalism, and elegance in most of its stiletto heel styles and colors – you can't expect neon colored or gladiator type heels at Givenchy. So, if you're the low-key, simplistic and minimalistic type, Givenchy would be your top pick and go to brand.
Criteria Based Rating: Givenchy
Design & Style
8/10
The brand has a diverse range of collection in terms of styling of the heels (i.e., with features, etc.).
Colour Range
8/10
It offers fairly nice range of colours, amounting to about 14 various hues.
Affordability
2/10
The brand is extremely expensive and high-end. The lowest prices start from $800 and can go up to $3700.
Celebrity Preference
9.5/10
It has a loyal list of celebrity following with the Kardashians as most prominent figures wearing Givenchy products, not just heels.
Similar Stiletto Brands like Givenchy
Similar to Stuart Weitzman and Manolo Blahnik's stiletto heels, Givenchy offers great range of heels collection, with ankle straps, decorations, and styling.
Similar to Jimmy Choo and Manolo Blahnik, Givenchy is considered as one of the most expensive stiletto heels brands, marked by its premium quality, chic and versatile designs, and longer lasting.
Some of the Best Givenchy Stiletto Heels!
Where To Buy Givenchy
Some of the platforms where you can find Givenchy Heels at:
When Do You Wear Givenchy Stiletto Heels?
| | |
| --- | --- |
| Types of Heels | Suitability Rating |
| Casual | 6/10 |
| Party | 7/10 |
| Formal | 7/10 |
| Bridal | 7/10 |
Givenchy- Shipping and Return Policy
Countries
Shipping & Return Policy
United States
Shipping: 1 – 6 business days

Return: within 30 days of delivery.

United Kingdom
Shipping: 5-8 business days

Return: within 30 days of delivery.

Canada
Shipping: 5-8 business days

Return: within 30 days of delivery.

Australia
Shipping: 5-8 business days

Return: within 30 days of delivery.
At A Glimpse: Customer Feedback Regarding Givenchy
Givenchy's high end prices may out off some customers, but most of the positive reviews left by the majority claim that these heels are reliable and durable. They can also you a lifetime and they are worth the investment. Customers have nothing to complain about as the brand makes sure that the quality remains remarkable even though the operations take place worldwide. The quality of the footwear is maintained. Further, customers claim that the heels are lightweight and comfortable. However, the only thing customers complain about, besides the high prices, is that the customer service can be flaky whereby some customers claim that they blame you for everything. This may be so because of the operations divided across the globe.