Italy known as one of the fashion hubs of the world, is defined by utmost finesse, timeless designs, and intricate details in the fashion trends. The Italian fashion never goes outdated as the designers are always coming up with something unique and chic. One of such brands include Bottega Veneta, which is known for its high-end, premium products in terms of footwear, heels, bags, etc. It has been decades to the brand's inception, hence it has been a market player since a very long time.
About Bottega Veneta
Bottega Veneta was founded in 1966 by Michele Taddei and Renzo Zengiaro. It is based in Milan, Italy. The intricate and spectacular craftsmanship requires 2 artisans for 2 full days of work at Bottega Veneta. The brand received massive attention owing to its celebrity clientele back in the 1980s. Each of the pair of heels is crafted with utmost dedicated by a team of experts who undergo rigorous training in Italy. As of 2021, the company had 263 directly operated stores worldwide, including that in Japan, USA, Italy, etc.
Bottega Veneta is targeted towards the elites of the society. The brand aims to grab attention of people between the ages 30-45, who travel a lot and buy luxury along the way. The target market is typically ridiculously rich and an extravagant spender.
The Types of Heels Available at Bottega Veneta
Bottega Veneta offers a range of stiletto heels for women under the category of heels.
Types of Heels
Pumps
Stiletto Heels
Mules
Sandals
Platform Heels
Block Heels
Disclosure: This post contains affiliate links. When you purchase a service or a product through the links, I sometime earn a commission, at no additional cost to you. Read my full disclosure here.
Who Wears It?
The luxury and high-end Italian brand is known for its spectacular designs and quality of the stiletto heels. The footwear is not just restricted to the Italians, but people all over the world can buy them, for example, Canadians, Americans, Asians, etc. Here are some of the famous people who love wearing Bottega Veneta.
Celebrities Who Wear Bottega Veneta : 
Princess Charlene
Jackie Kennedy Onassis
Rihanna
Hailey Bieber
Deepika Padukone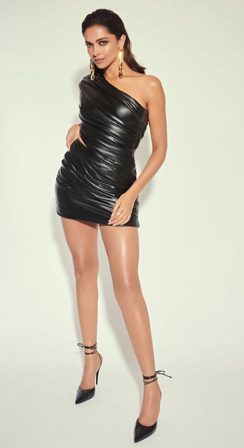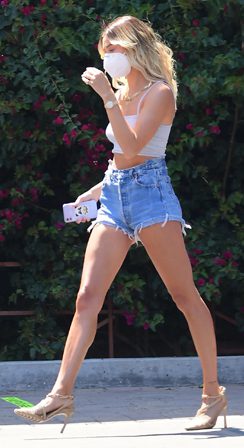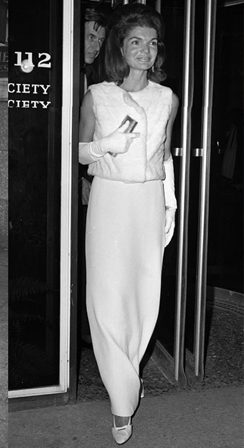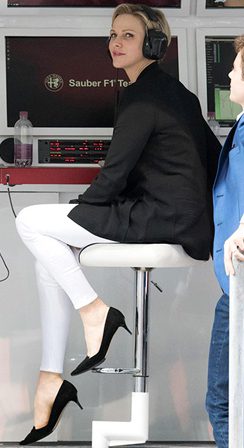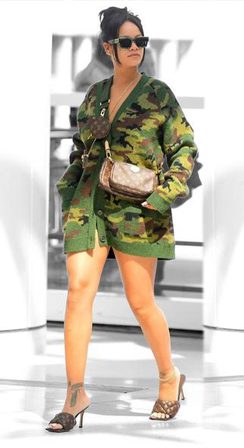 The brand is not just for the famous people though, if you are wealthy enough or have sufficient savings, investment in one of the pairs of Bottega Veneta won't be an issue for you. In fact, it'll be a choice you won't regret in the long run.
Is it for me?
If you're between the ages of 30-45, belong to the upper class, and have a zest for travelling a lot, then Bottega Veneta is for you. It offers the best heels which are optimized for travelling. Besides that, if you are generally the outgoing and creative type, you'll absolutely love Bottega Veneta heels!
Criteria Based Rating: Bottega Veneta
Design & Style
9/10
The brand oozes creativity and zest for fashion trends. From comfortable heels to puffy heels, it has it all.
Colour Range
5/10
Offers a fair number of colours which are suited to everyday wear and special occasions.
Affordability
2/10
Bottega Veneta is targeted towards wealthy women who belong to the upper class. The footwear is considered as high-end, so are the prices.
Celebrity Preference
7/10
Most celebrities love Bottega Veneta owing to the kind of luxury that it offers.
Similar Stiletto Brands like Bottega Veneta
Similar to Manolo Blahnik, Bottega Veneta, too, has a versatile range of stiletto heels, ranging from slingbacks, ankle straps, to many decorative embellishments on the heels.
Similar to CK, the brand is quite reputable and caters to customers worldwide. It has been in the market for a lot of time now and has a strong customer base.
Some of the
Bottega Veneta Geiger Stiletto Heels!
Where To Buy Bottega Veneta
Some of the platforms where you can find Bottega Veneta Heels at:
When Do You Wear Bottega Veneta Stiletto Heels?
| | |
| --- | --- |
| Types of Heels | Suitability Rating |
| Casual | 8/10 |
| Party | 9/10 |
| Formal | 8/10 |
| Bridal | 2/10 |
Bottega Veneta – Shipping and Return Policy
Countries
Shipping & Return Policy
United States
Shipping: 3-6 working days

Return: within 14 days of the delivery.

United Kingdom
Shipping: 1-3 working days

Return: within 30 days of the delivery.

Canada
Shipping:3-4 working days

Return: within 14 days of the delivery.

Australia
Shipping: 3-5 working days

Return: within 30 days from the delivery.
At A Glimpse: Customer Feedback Regarding Bottega Veneta
When you look at the kind of luxury and comfort Bottega Veneta heels offer, all your complains seem to disappear. Customers absolutely love the designs. The comfortable and stylish heels by Bottega Veneta are not only travel-friendly, but super stylish too. But all that glitters is not gold. Bottega Veneta is rated very low by customers on the basis of low quality customer service which seems to be the biggest concern.