There's something about Italian brands which just makes them irresistible. Whether it's their timeless grace or the superior craftsmanship, whenever we talk about footwear, Italian brands seem to take the lead nonetheless. Gia Borghini is an Italian brand founded by Barbara Borghini who wanted to come up with an excellent brand which reflects Italian roots.
About Gia Borghini
Gia Borghini was founded in 2016 by Barbara Borghini. The Italian brand is defined by its timeless elegance, haute couture fashion, and the importance of intuitive craftsmanship when it comes to footwear. The brand is named after Borghini's daughter, Ginevra, who was a source of inspiration for her. Female empowerment is the main theme of the designs.
It ships products almost everywhere, including Italy, overseas, Europe, etc. The brand not only had footwear, but also has nice bags collection. The target market includes typically teenagers, women in the 20s and 30s who love to invest in elegant fashion trends.
The Types of Heels Available at Gia Borghini
Gia Borghini offers a range of stiletto heels for women under the category of heels.
Types of Heels
Mules
Sandals
Peep toe heels
Boots and Booties
Stiletto Heels
Lace Up Heels
Block Heels
Disclosure: This post contains affiliate links. When you purchase a service or a product through the links, I sometime earn a commission, at no additional cost to you. Read my full disclosure here.
Who Wears It?
Italian brands are known for their finesse and utmost grace, Gia Borghini is not only worn in Italy, but is loved by people all over the world including Canada, USA, Australia, and other regions. Some of the top followers of the brand include:
Celebrities:

Hailey Bieber
Ashley Graham
Gabrielle Union-Wade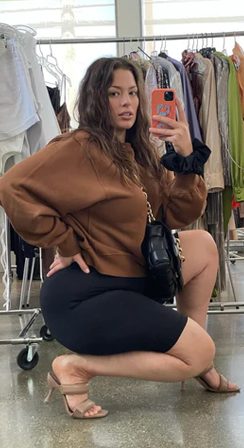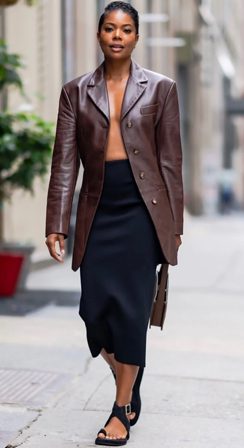 The brand is worn by the masses and is not just restricted to celebrities. Even I own a pair of classic black stiletto heeled boots which I especially wear during the winter season, from Gia Borghini and I love them.
Is it for me?
If you're more of a trend follower, instead of a trend setter then Gia Borghini may not be for you. Besides that, if you prefer grace and elegance, combined with modern styles, then this brand is the one for you! Most of the designs and colours are graceful and classic, only some are bold. But then again, you won't find the gladiator or platform heels here.
Criteria Based Rating: Gia Borghini
Design & Style
8/10
The brand has a diverse range of collection in terms of styling of the heels (i.e., with features, etc.).
Colour Range
6/10
It has a restricted range of colours but are quite versatile.
Affordability
6/10
The brand, though is expensive, but can be afforded by many people in general.
Celebrity Preference
6.5/10
It has a loyal list of celebrity following with Hailey Bieber and Ashley Graham on the top, but the list is restricted.
Similar Stiletto Brands like Gia Borghini
Similar to Tory Burch stiletto heels, Gia Borghini offers great range of heels collection, with subtle as well as neon colours. They're also in the mid-affordability range like Tory Burch.
Similar to Sam Edelman, Gia Borghini's style ooze femininity and grace. These integrated with contemporary fashion trends, makes the excellent combo!
Some of the Best Gia Borghini Stiletto Heels!
Where To Buy Gia Borghini
Some of the platforms where you can find Gia Borghini Heels at:
When Do You Wear Gia Borghini Stiletto Heels?
| | |
| --- | --- |
| Types of Heels | Suitability Rating |
| Casual | 7/10 |
| Party | 8/10 |
| Formal | 7/10 |
| Bridal | 1/10 |
Gia Borghini- Shipping and Return Policy
Countries
Shipping & Return Policy
United States
Shipping: 15-20 working days

Return: you have 7 days after receiving your item to request a return.

United Kingdom
Shipping: 7 working days

Return: you have 7 days after receiving your item to request a return.

Canada
Shipping: 15-20 working days

Return: you have 7 days after receiving your item to request a return.

Australia
Shipping: 15-20 working days

Return: you have 7 days after receiving your item to request a return.
At A Glimpse: Customer Feedback Regarding Gia Borghini
Backed up by thousands of positive customer reviews, Gia Borghini takes the lead in terms of providing excellent customer service too. Not only are the prices reasonable, the footwear is sturdy and long lasting. Also, customers love the fact that their shoes are true to size, hence their money isn't wasted. Customers claimed that they love wearing Gia Borghini heels for everyday work wear as well as other events.