Fashion and Italy go hand in hand. Whenever we talk about Italian brands, we know it's going to be something intriguing. There's an aura of Italian footwear which you just can't seem to find in any other brand. Versace is one of the most renowned Italian brands, which is known for manufacturing spectacular costumes, along with fashionable stiletto heels too.
About Versace
Versace was founded in 1978 in Milan, Italy by Gianni Maria Versace. The brand is known for its flashy colors and fancy styling. Versace produces 82% of its goods in Italy, 7% in other European countries and just 2% in Asia. It still manages to maintain the excellence in the quality of the footwear.
Besides that, it has over 200 boutiques in the principal cities and over 1500 wholesalers worldwide. Also, the target market of Versace includes urban people with extremely high taste and an appeal for the most innovative and luxury products. It targets the upper class owing to the premium pricing strategy.
The Types of Heels Available at Versace
Versace offers a range of stiletto heels for women under the category of heels.
Types of Heels
Sandals
Platform Heel
Mules
Block Heels
Pumps
Stiletto Heels
Boots and Booties
Disclosure: This post contains affiliate links. When you purchase a service or a product through the links, I sometime earn a commission, at no additional cost to you. Read my full disclosure here.
Who Wears It?
Versace is majorly based in Italy, but serves other countries like USA, Canada, Australia and others too. Having known worldwide for its various products, heels still remain on the top. Some of the famous people who love Versace include the following:
Celebrities Who Wear Versace :
Lizzo
Tessa Thompson
Rihanna
Regina King
Evan Rachel Wood
Anne Hathaway.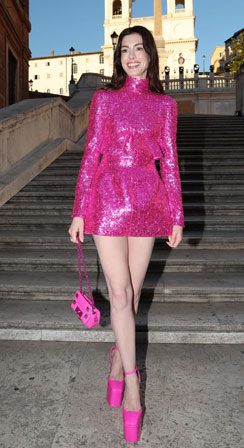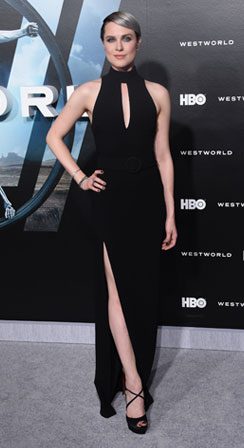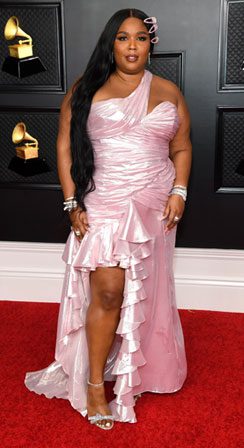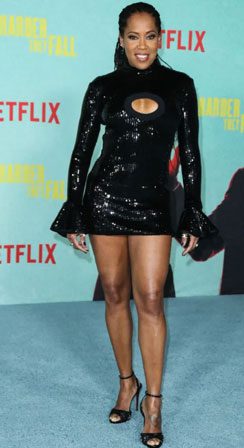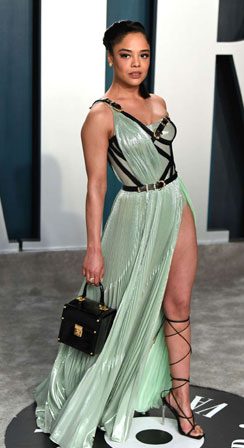 The brand is worn by the masses and is not just restricted to celebrities. Even I own a pair of platform heels by Versace and I got them years ago, yet they are still in fashion and they're good as new!
Is it for me?
Simply put – Versace is for the fashion forward people. They're for women who absolutely love trying bright colors and don't mind the flashiness or the attention. For women who love being the centre of attention and looking their best, Versace should be for them. Also, for the ones who have a finer taste, they'll love Versace. Since it is a high end, premium brand, it is best suited for women who are wealthy.
Criteria Based Rating: Versace
Design & Style
9.5/10
The brand has a diverse range of collection in terms of styling of the heels (i.e., with features, etc.), colours, embellishments, fur, heel shapes, etc.
Colour Range
8/10
It has a great range of colours for you to choose from.
Affordability
2/10
Heels at Versace can go up to $4000 or above. It is a high-end and ridiculously expensive brand,
Celebrity Preference
8/10
For obvious reasons, it has a loyal list of celebrity following.
Similar Stiletto Brands Versace
Similar to Fendi and Prada heels, Versace is also an Italian brand which oozes finesse and excellent quality of stiletto heels.
Like Manolo Blahnik and Jimmy Choo, Versace's stiletto heels are loaded with a versatility in the form of embellishments. Also, similar to the former brands, Versace is also very expensive.
Some of the Best Versace Stiletto Heels!
Where To Buy Versace
Some of the platforms where you can find Versace Heels at:
When Do You Wear Versace Stiletto Heels?
| | |
| --- | --- |
| Types of Heels | Suitability Rating |
| Casual | 9/10 |
| Party | 9.5/10 |
| Formal | 9/10 |
| Bridal | 7.5/10 |
Versace- Shipping and Return Policy
Countries
Shipping & Return Policy
United States
Shipping: 1-7 business days

Return: within 30 days from the delivery of your order.

United Kingdom
Shipping: N/A

Return: N/A

Canada
Shipping: 4-9 business days

Return: within 30 days from the delivery of your order.

Australia
Shipping: 6-11business days

Return: within 30 days from the delivery of your order.
At A Glimpse: Customer Feedback Regarding Versace
Besides the really bad customer service, customers have nothing to complain about. They love Versace and claim that the company offers sturdy heels which are durable and long lasting. They're also very comfortable and fashion forward. Even after years, they won't go out of fashion and not will they ever look weird. They are a timeless classics, based on customer reviews on renowned platforms.