When it comes to making purchases, most women opt for designer wear – of course, those who can afford them. This happens because most women hate compromising on the quality. The common presumption is that designer brands have the best quality, which is true to a great extent as well. Many designers have different priorities though, some place a greater emphasis on the quality, while others on uniqueness. Nevertheless, all the fashion designers work, day and night, relentlessly to achieve their goals, and Betsey Johnson does not fall behind either.
About Betsey Johnson
Born in 1978, Betsey Johnson formed her own label and opened boutiques in New York and Los Angeles. The stores of Betsey Johnson now account for more than 2,000 specialty stores. The brand is headquartered in the United States and has maintained an excellent reputation within the fashion industry.
Some of the production of Betsey Johnson is done in United States, but some of it is outsourced to other countries like China as well. The target market of the brand includes young, chic and fashion-forward women who love to invest in luxurious and glamourous heels. Many teenagers too, love to shop from this brand, hence there is no age limitation.
The Types of Heels Available at Betsey Johnson
Betsey Johnson offers a range of stiletto heels for women under the category of heels.
Types of Heels
Platform Heels
Block Heels
Sandals
Pumps
Stiletto Heels
Ankle strap heels
Boots & Booties
Disclosure: This post contains affiliate links. When you purchase a service or a product through the links, I sometime earn a commission, at no additional cost to you. Read my full disclosure here.
Who Wears It?
This is an American-inspired brand, but people wear it across the globe including countries like UK, Canada and even Australia. Some of the people who love to wear Betsey Johnson religiously include:
Celebrities Who Wear Betsey Johnson:
Lucy Hale
Paris Hilton
Ashley Tisdale
Olivia Rodrigo
Niki DeMartino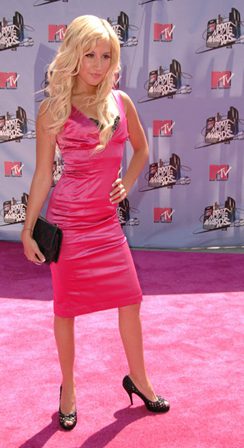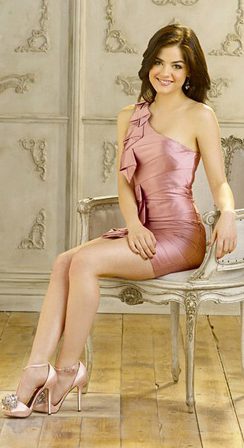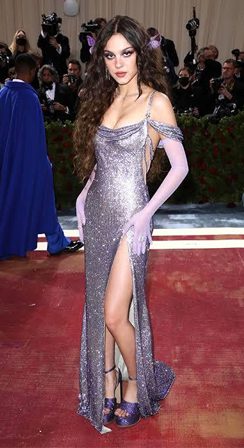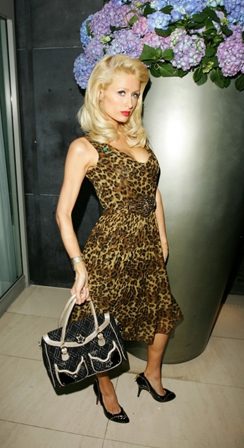 The brand is not just for celebrities and famous people, even you can get a pair of Betsey Johnson through their official website, stores, and online retailers! I own a pair of stiletto heels by Betsey Johnson too.
Is it for me?
Betsey Johnson offers the kind of stiletto heels that you can wear on formal and bridal events. They're the kind of footwear you can invest in as they are relatively affordable, and at the same time, they offer you a luxurious appeal. This one's for all the girls who love to invest in economical brands yet feel the luxury at the same time!
Criteria Based Rating: Betsey Johnson
Design & Style
7.5/10
From open toe to closed, straps to non-straps, and a lot more, Betsey Johnson has a lot to offer.
Colour Range
8/10
It has a generous range of colours which make the stiletto heels eye catching.
Affordability
8/10
You can easily get a pair of Betsey Johnson under $100 and if there's a sale, you might even be able to get it under $50.
Celebrity Preference
7.5/10
Most celebrities like Ashley Tisdale and Lucy Hale love Betsey Johnson even for their casual strolls.
Similar Stiletto Brands like Betsey Johnson
Unlike Stuart Weitzman, Betsey Johnson is less pricey even though both the brands have similar heel designs with lots of embellishments on them, including rhinestones.
Though Stuart Weitzman, Tory Burch, and Betsey Johnson, all three were born in America, their inspirations were quite different from one another.
Some of the Best Betsey Johnson Stiletto Heels!
Where To Buy Betsey Johnson
Some of the platforms where you can find Betsey Johnson Heels at:
When Do You Wear Betsey Johnson Stiletto Heels?
| | |
| --- | --- |
| Types of Heels | Suitability Rating |
| Casual | 5/10 |
| Party | 8/10 |
| Formal | 6.5/10 |
| Bridal | 8.5/10 |
Betsey Johnson – Shipping and Return Policy
Countries
Shipping & Return Policy
United States
Shipping:1-7 working days

Return: within 30-days.

United Kingdom
Shipping: 1-7 working days

Return: within 30-days.

Canada
Shipping: 1-7 working days

Return: within 30-days.

Australia
Shipping: 1-7 working days

Return: within 30-days.
At A Glimpse: Customer Feedback Regarding Betsey Johnson
Based on the customer reviews online, customers are generally satisfied with their purchases. They claim that the heels are sturdy and cute. They are true to their size and customers absolutely adore the heel designs. Besides that, they have not reported any complaints as such about Betsey Johnson. Moreover, the customers claim that the heels are of great value so investment in these heels won't make you regret it.