To some, it's an art and to others, it's a way of life – call it what you want, but the concept of fashion is quite vast to say the least. In the 21st century, women's fashion trends have left designers in a very tight spot more than in any century. In an era where there are unlimited choices for women to choose from, it's also easy to reject trends easily. There's no restriction placed. Today, women can be seen in girly, flowery, stiletto heels one day and then take a walk in the street in a trench coat with boots the other day. Nonetheless, one of the designer brands that has managed to maintain an excellent reputation in the market is Alexandre Birman.
About Alexandre Birman
Alexandre Birman was founded by a Brazilian footwear designer, Alexandre Birman. It was founded in 2007. The designer and the brand are known for using exotic skins when manufacturing the footwear. This includes snakeskin, lizard, crocodile, etc. Alexandre, the founder, also founded Schutz, hence he had a lot of experience in designing footwear like stiletto heels.
The brand owns its factories located outside the southern city of Porto Alegre which is one of its competitive advantages. All the orders of Alexandre Birman are shipped from the New York area. It has many stores, not just in Brazil, but across the globe. The brand is targeted towards working women and young girls.
The Types of Heels Available at Alexandre Birman
Alexandre Birman offers a range of stiletto heels for women under the category of heels.
Types of Heels
Sandals
Platform heels
Slingback Heel
Block Heels
Pumps
Stiletto Heels
Boots
Disclosure: This post contains affiliate links. When you purchase a service or a product through the links, I sometime earn a commission, at no additional cost to you. Read my full disclosure here.
Who Wears It?
The Brazilian fashion trends are quite different than that of New York or Paris. Alexandre Birman is tilted towards classiness at its best. People wear it in Canada, UK, USA, and other regions too. Some of the celebrities who love Alexandre Birman are:
Celebrities Who Wear Alexandre Birman :
Selena Gomez
Anna Kendrick
Gemma Arterton
Nikki Reed
Lea Michele
Amber Heard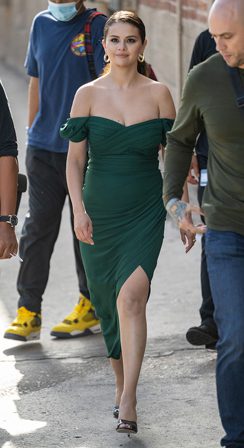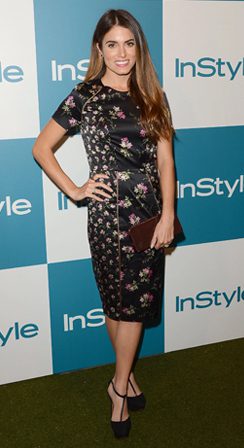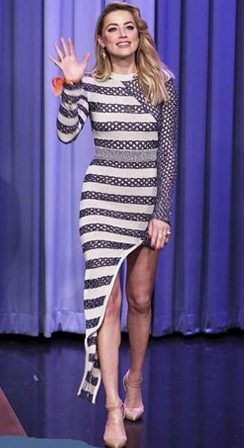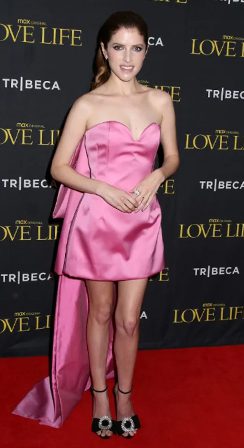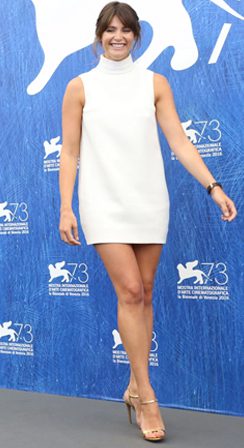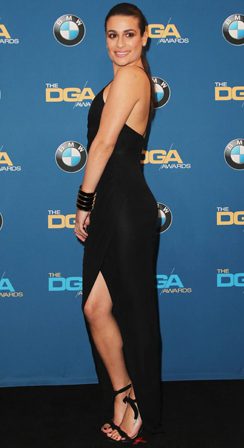 The brand is not just for celebrities or famous people though. You can easily get a pair of Alexandre Birman from online stores and physical stores. Even I have a pair of sandals which I wear at work occasionally.
Is it for me?
If you're in your teenage years, young adulthood or of similar era, then you will love Alexandre Birman. It has a sophisticated, yet stylish and modern range of heels available. They offer versatility too, hence making it best for the introverted, but outgoing girls. They have a great formal range of heels which makes them best for the working girls too.
Criteria Based Rating: Alexandre Birman
Design & Style
8/10
The brand oozes creativity and zest for fashion trends. From comfortable and casual wear, to formal and stylish heels it has it all
Colour Range
8/10
Offers a great number of colours which are suited to everyday wear and special occasions.
Affordability
6/10
Alexandre Birman is relatively affordable than other luxury brands like Manolo Blahnik and Dior.
Celebrity Preference
8.5/10
Most celebrities love Alexandre Birman because of its classic and contemporary stiletto heel designs.
Similar Stiletto Brands like Alexandre Birman
Similar to Dior and Giuseppe Zanotti, Alexandre Birman is considered as a luxury, premium and high-end brand. It has a versatile range of heels ranging from slingback heels, pumps, to platform heels and a lot more.
Similar to Sarah Jessica Parker (SJP), the brand is comparatively new than other renowned brands like Stuart Weitzman which have been in the market for decades now.
Some of the Best Alexandre Birman Stiletto Heels!
Where To Buy Alexandre Birman
Some of the platforms where you can find Alexandre Birman Heels at:
When Do You Wear Alexandre Birman Stiletto Heels?
| | |
| --- | --- |
| Types of Heels | Suitability Rating |
| Casual | 9/10 |
| Party | 8.5/10 |
| Formal | 9/10 |
| Bridal | 5/10 |
Alexandre Birman- Shipping and Return Policy
Countries
Shipping & Return Policy
United States
Shipping: 1-7 business days

Return: within 14 days of purchase.

United Kingdom
Shipping: 1-7 business days

Return: within 14 days of purchase

Canada
Shipping: 1-7 business days

Return: within 14 days of purchase

Australia
Shipping: 1-7 business days

Return: within 14 days of purchase.
At A Glimpse: Customer Feedback Regarding Alexandre Birman
Based on the customer reviews available on several websites online, customers claim that Alexandre Birman's heels never disappoint. They are lightweight and comfortable, but the only problem arises is when the straps scratch you a bit. Besides that, it scores well as compared to other brands. Customers are loyal to the brand and swear by the quality along with the durability of the heels offered by Alexandre Birman. Most customers claim that investment in Alexandre Birman's products is always fruitful in the long-run.