Famous for its rich history, film and music industry, historic monuments, especially the New York Fashion Runways and a lot more – America has set the bar too high for any other region to ever get close to. Even in terms of fashion, there is a reason why most people go to USA just to shop from the designer brands and get their hands on the best possible products. These are usually endorsed by the celebrities themselves, so they become more hyped up around the globe. One of the most popular and renowned, American brands is known as Khaite.
About Khaite
Khaite was launched in 2016 by Catherine Holstein. It is based in New York and was quickly able to get recognition across the globe. It became famous due to the robust yet polished product portfolio, distinguished by exceptional materials and subtle yet striking details.
The famous New York label sells its products in nearly 150 locations worldwide, making it accessible for the masses. Khaite targets fashion forward women who are interested in high quality heels which will last them a long time and will make a strong fashion statement wherever they go.
The Types of Heels Available at Khaite
Khaite offers a range of stiletto heels for women under the category of heels.
Types of Heels
Court heels
Kitten heels
Clogs
Stiletto heels
Boots & Booties
Sandals
Wedges
Disclosure: This post contains affiliate links. When you purchase a service or a product through the links, I sometime earn a commission, at no additional cost to you. Read my full disclosure here.
Who Wears It?
This is an American-inspired brand, but people wear it across the globe including countries like UK, Canada and even Australia. Some of the people who love to wear Khaite religiously include:
Celebrities Who Wear Khaite :
Kaia Jordan Gerber
Sofia Richie
Lauren Santo Domingo
Lea Michele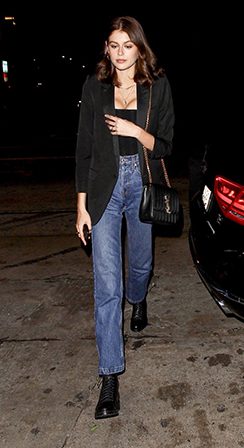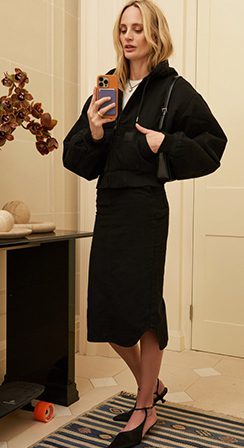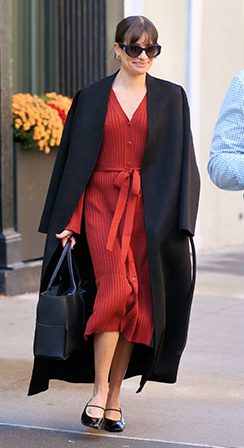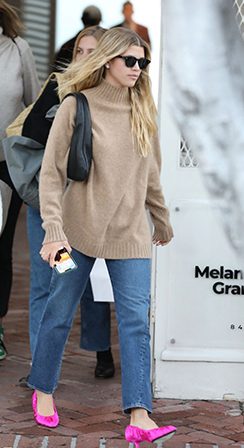 The brand is not just for celebrities and famous people, even you can get a nice pair of Khaite heels through their official website, stores, and online retailers! Though I do not own a pair of Khaite heels, but I know some people who have purchased them, and they don't regret it one bit!
Is it for me?
Khaite has ultra-modern heels which exude confidence, finesse, luxury and creativeness. If you're looking for a combination of elegance and feminine charm, then this brand is for you! Marked by its American detailing and graceful looks, their heels would be best suitable for women who are obsessed with the finer things in life. Not just that, but if you are someone who likes to use the same heels for many years, then heels by Khaite are for you!
Criteria Based Rating: Khaite
Design & Style
 9.5/10
From open toe to closed, straps to non-straps, printed versions, Khaite has a lot to offer.
Colour Range
7/10
It offers a nice range of colours for you to choose from. These may range from pastel to neon type of colours.
Affordability
4.5/10
Khaite is a relatively expensive brand. The prices can go up to $1500.
Celebrity Preference
8.5/10
Most celebrities like Selena Gomez, love Khaite and repeatedly wear its heels too.
Similar Stiletto Brands like Khaite
Similar to Tory Burch, Khaite is a luxury brand and a high-end brand. Both are aimed at the upper middle class and young women. Both the brands feature lots of embellishments and other detailing over their heels.
Similar to top brands like Tory Burch and Stuart Weitzman, Khaite is an American brand too! They are all relatively expensive brands which feature various types of heels including ankle straps, wedges, stiletto heels, and other versatile versions.
Some of the Best Khaite Stiletto Heels!
Where To Buy Khaite
Some of the platforms where you can find Khaite Heels at:
When Do You Wear Khaite Stiletto Heels?
| | |
| --- | --- |
| Types of Heels | Suitability Rating |
| Casual | 8/10 |
| Party | 9/10 |
| Formal | 6.5/10 |
| Bridal | 6.5/10 |
Khaite – Shipping and Return Policy
Countries
Shipping & Return Policy
United States
Shipping: 2-3 business days

Return: within 14 days from the date purchased.

United Kingdom
Shipping: N/A

Return: within 14 days from delivery.

Canada
Shipping: N/A

Return: within 14 days from delivery.

Australia
Shipping: N/A

Return: within 14 days from delivery.
At A Glimpse: Customer Feedback Regarding Khaite
Based on the customer reviews online, most customers are happy with their purchase and claim that Khaite's heels are convenient and comfortable. They are not only stylish, but they are also manageable and easy to carry. Also, customers love other products of Khaite too. It can be safe to claim that this is a brand that you should invest in as you will not regret it!