The kangaroos, pristine beaches, and the easy-going vibes – that's what Australia is famously known for. The Australian fashion industry may not be one of the market leaders around the globe, but it still manages to leave a lasting impression on audiences. So much so, that the trends are followed in Asia, Africa, and many other regions too. Asides the fact that many renowned celebrities endorse the Australian designers and brands, the quality and designing is also stunning. One of the Australian designers who is known worldwide for the awe-inspiring detailing and excellent craftsmanship is known as Phillip Vasyli.
About Vionic
Born in 1979, Phillip Vasyli is the founder of Vionic. He is a renowned Australian podiatrist who excels in the domain of offering comfortable heels and footwear for people. It has a diverse product portfolio which attracts most customers towards the brand.
It is headquartered in San Rafael, California, but has stores worldwide. It is accessible for most customers on various online platforms too. Most of the production is done in China. Vionic targets fashion forward individuals who are between the ages of 18-40.
The Types of Heels Available at Vionic
Vionic offers a range of stiletto heels for women under the category of heels.
Types of Heels
Boots
Heels
Wedges
Sneakers
Sandals & Slides
Disclosure: This post contains affiliate links. When you purchase a service or a product through the links, I sometime earn a commission, at no additional cost to you. Read my full disclosure here.
Who Wears It?
This is an American-inspired brand, but people wear it across the globe including countries like UK, Canada and even Australia. Some of the people who love to wear Vionic religiously include:
Celebrities Who Wear Vionic :
Karlie Kloss
Kristin Cavallari
Oprah Winfrey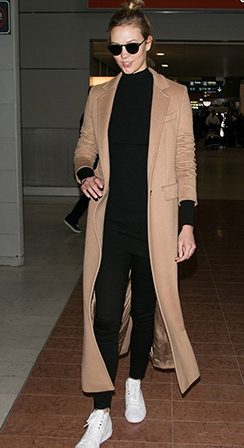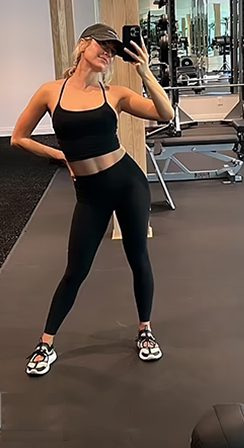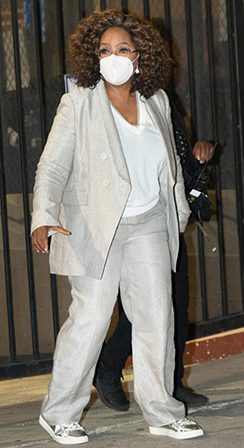 The brand is not just for celebrities and famous people, even you can get a pair of Vionic stiletto heels through their official website, stores, and online retailers! I own a pair of Vionic wedges too, and I love them because of their durability and excellent quality.
Is it for me?
Vionic is the brand for women who love to have convenient heels! It brings you luxury, wrapped in comfort. Also, if you love wearing heels and love investing in the finer things in life, then Vionic is for you! Marked by its American, California and Australian-Inspired designs and bold looks, their heels would be best suited for the boisterous and professional type of girls.
Criteria Based Rating: Vionic
Design & Style
 7.5/10
From open toe to closed, straps to non-straps, embellishments, printed versions, Vionic has a lot to offer.
Colour Range
7.5/10
With about 13 colours available at Vionic, the choices can get somewhat limited, but they are useful for everyday events. .
Affordability
6.5/10
Vionic is a relatively economical brand where you can easily get a pair under $100 too, if there's a sale.
Celebrity Preference
3.5/10
Most celebrities like the brand, however the list isn't that long.
Similar Stiletto Brands like Vionic
Similar to Anne Klein, Vionic targets the Cali-based, American women. Both the brands feature lots of embellishments and other detailing over their heels.
Similar to top brands like Aldo and Anne Klein, Vionic is a relatively economical brand which features various types of heels including ankle straps, wedges, stiletto heels, and other versatile versions.
Some of the Best Vionic Stiletto Heels!
Where To Buy Vionic
Some of the platforms where you can find Vionic Heels at:
When Do You Wear Vionic Stiletto Heels?
| | |
| --- | --- |
| Types of Heels | Suitability Rating |
| Casual | 8.5/10 |
| Party | 4.5/10 |
| Formal | 8/10 |
| Bridal | 2.5/10 |
Vionic – Shipping and Return Policy
Countries
Shipping & Return Policy
United States
Shipping: 3-8 working days

Return: within 30 days from the date purchased.

United Kingdom
Shipping: 2-3 working days

Return: within 30 days from the date purchased.

Canada
Shipping: 2-3 working days

Return: within 30 days from the date purchased.

Australia
Shipping: up to 2 business days

Return: within 30 days from the date purchased.
At A Glimpse: Customer Feedback Regarding Vionic
Based on the customer reviews online, they seem to be happy with their purchases and they claim that Vionic heels are super comfortable and easy to walk into. Generally, they love the durability and quality of the brand, hence it's always their go-to. It can be safe to say that this is a brand that you should be investing in without a failure. Not only is it economical, but it offers you utmost comfort and unparalleled quality too.