When you talk about Belgium, it's not just the chocolates which are irresistible, but also the fashion designers and trends which are exquisite. Especially in terms of footwear, the region excels in offering superior quality heels, offering utmost finesse when it comes to the designing of the heels. The Belgian fashion never goes outdated as the designers are always coming up with something unique and chic. One of such brands include Dries Van Noten, which is known for its high-end, premium stiletto heels which are embellished and styled in a chic manner.
About Dries Van Noten
Dries Van Noten was founded in 1986 and has Belgian roots. The brand is popularly known because of its founder Dries Van Noten, who is one of Belgium's most famous fashion designers. It is also known for its unparalleled quality and superior designing in terms of heels.
The brand is said to have around 600 stores across the globe, making it accessible for most of the people. It targets young individuals who are interested in fashion forward and creative heels. Women between the ages of 18-40 would love to go for a pair of Dries Van Noten.
The Types of Heels Available at Dries Van Noten
Dries Van Noten offers a range of stiletto heels for women under the category of heels.
Types of Heels
Sandals
Stiletto Heels
Pumps
Block Heels
Platform Heels
Boots
Disclosure: This post contains affiliate links. When you purchase a service or a product through the links, I sometime earn a commission, at no additional cost to you. Read my full disclosure here.
Who Wears It?
This luxury and high-end Belgian brand is known for its striking heel designs and quality of the stiletto heels. The footwear is not just restricted to the Belgians, but people all over the world can buy them, for example, Canadians, Americans, Asians, etc. Here are some of the famous people who love wearing the brand.
Celebrities Who Wear Dries Van Noten:
Vasilisa Pavlova
Alena Blohm
Bella Heathcote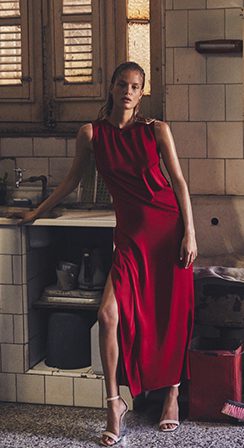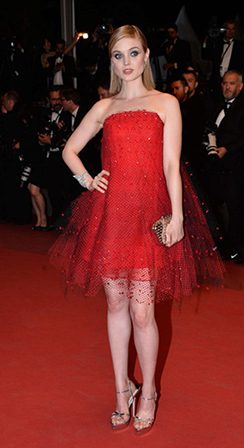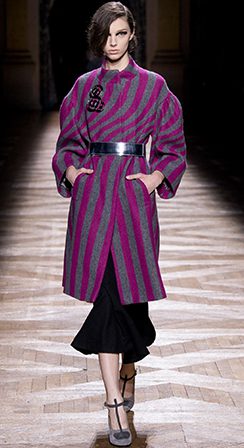 The brand is not just for the famous people though, even you can get a pair if you can afford the heels. In fact, it'll be a choice you won't regret in the long run as they are durable and long lasting.
Is it for me?
If you are someone who lives diversity when it comes to heels and would love a brand where all types of heels are available, and that too, in striking colours and modern designing, then this is the one for you! This brand is for the outgoing, boisterous, and party-loving type of girls. If that sounds like you, head on to the brand's outlet to get your grabs at prompt!
Criteria Based Rating: Dries Van Noten
Design & Style
 9/10
The brand exudes a charm like no other. It oozes creativity and zest for fashion trends. From comfortable, stylish heels to embellished heels, it has it all.
Colour Range
5/10
Offers a fair number of colours which are suited to everyday wear and special occasions.
Affordability
3.5/10
It is targeted towards wealthy women, who belong to the upper class. The footwear is considered as high-end, so are the prices. The prices can go up to $1500 too.
Celebrity Preference
6.5/10
Most celebrities love the brand owing to the kind of luxury that it offers.
Similar Stiletto Brands like Dries Van Noten
Similar to Giuseppe Zanotti, this brand too, is considered as a luxury, premium and high-end brand. It has a versatile range of heels ranging from casual to bridal wear.
Similar to Stuart Weitzman, the brand is quite reputable and has very high prices. It has been in the market for a lot of time now and has a strong customer base.
Some of the Best Dries Van Noten Stiletto Heels!
Where To Buy Dries Van Noten
Some of the platforms where you can find Dries Van Noten Heels at:
When Do You Wear Dries Van Noten Stiletto Heels?
| | |
| --- | --- |
| Types of Heels | Suitability Rating |
| Casual | 7/10 |
| Party | 8.5/10 |
| Formal | 4/10 |
| Bridal | 4/10 |
Dries Van Noten – Shipping and Return Policy
Countries
Shipping & Return Policy
United States
Shipping: 2-4 business days

Return: within 30 days of the date in which your order was delivered to you.

United Kingdom
Shipping: 2-4 business days

Return: within 30 days of the date in which your order was delivered to you.

Canada
Shipping: N/A

Return: N/A

Australia
Shipping: N/A

Return: N/A
At A Glimpse: Customer Feedback Regarding Dries Van Noten
Based on the customer reviews online, customers seem to love the brand. They claim that the quality and reliability of the brand is top notch. On top of that, they consider the styling to be exquisite as well. Moreover, they never regret buying from Dries Van Noten owing to the excellent brand reputation across the globe. The only concern can be the high prices, but it is an investment worth marking for most of the customers.