London, seen as one of the fashion capitals of the world, has a long history of luxury British brands like Burberry and Alexander McQueen. There's a reason why the city is known as the city of ideas, home to art and culture, and the city of innovation. The scope for innovation extends beyond the typical expectations when it comes to fashion and styling. Ted Baker is one of the London-infused brands that has gained quite a lot of popularity overtime.
About Ted Baker
Ted Baker was founded in 1988 by Ray Kelvin. Its first store opened in Glasgow, Scotland in the founding year only. By 1990, the brand opened a store in London and initially, only men's shirts were sold. It was not until 1995, that the women's collection came about. By 1998, it opened a store in America too. Ray Kelvin, the founder, was awarded a CBE for its services to the fashion industry of London, by Queen Elizabeth.
As of today, the company has about 490 stores worldwide, while 192 stores in UK. The company's target market is 18-25 year olds. It sources from various countries including, Bulgaria, China, Germany, Romania, Spain, Taiwan, Tunisia, Turkey, UK, and many others. Ted Baker ships to majority of the countries, but some may be an exception. The designer of the company, Ray Kelvin wanted to avoid the spotlight so he named the brand as 'Ted Baker' – a name that came up in a random conversation.
The Types of Heels Available at Ted Baker
Ted Baker offers a range of stiletto heels for women under the category of heels.
Types of Heels
Court shoes
Peep Toe Heels
Platform heels
Mules
Espadrilles
Kitten heels
Boots & Booties
Wedges
Sandals
Pumps
Stiletto Heels
Disclosure: This post contains affiliate links. When you purchase a service or a product through the links, I sometime earn a commission, at no additional cost to you. Read my full disclosure here.
Who Wears It?
One of the luxurious British brands, highlighted and worn by popular celebrities in the world, which not only includes UK but also other countries like USA, Canada and Australia. Here are some of the people who love wearing Ted Baker:
Celebrities:
Vanessa Hudgens
Reese Witherspoon
Cassie Randolph
British Royal Family
Kate Middleton
Pippa Middleton
Meghan Markle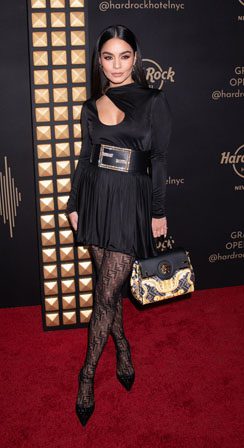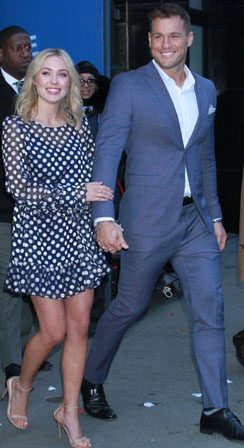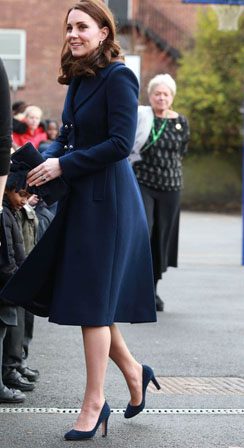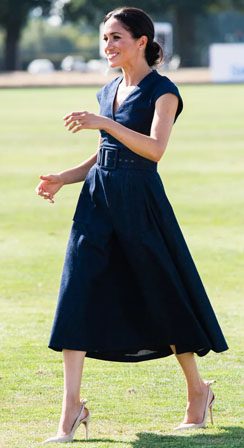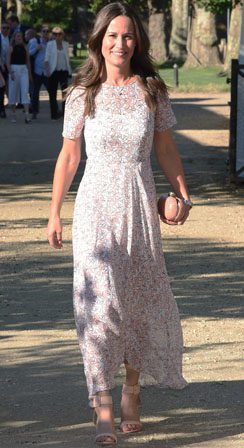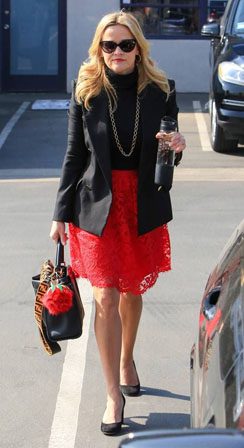 The brand is not just for the celebrities and the royal family though, I love it too and own a pair of gorgeous beige coloured pumps which I use for everyday office wear. Ted Baker excels in quality and sophisticated styles which is why it is one of my favourites!
Is it for me?
As mentioned earlier, if you are the boisterous, daring, bold and adventurous type when it comes to fashion, then Ted Baker may not be the one for you.
The brand exudes grace and elegance in most of its stiletto heel styles and colours – you can't expect neon coloured or gladiator type heels at Ted Baker. So, if you're the low-key, simplistic and minimalistic type, Ted Baker would be your favourite, just as it is mine.
Criteria Based Rating: Ted Baker
Design & Style
7/10
No diverse range of stiletto heels, in terms of Slingbacks, kitten heels, etc. The designs are classic, lack of modernity and zest for newness.
Colour Range
4/10
Very limited range of colours. A total of 8 colours are available for stiletto heels collection.
Affordability
9/10
18-25 year olds can easily afford Ted Baker. You can find heels within $100 or even under it (on sale).
Celebrity Preference
6/10
Most celebrities like Ted Baker, but some prefer other brands because of versatility.
Similar Stiletto Brands like Ted Baker
Similar to Jack Wills, Ted Baker too, has affordable options for stiletto heels available for the target audience. Teenagers and young adults may easily afford such brands to get a sense of luxury, that too, economically.
Similar to REISS, Ted Baker too, offers a subtle range of colours in stiletto heels, without a lot of flashy or neon colours.
Some of the Best Ted Baker Stiletto Heels!
Where To Buy Ted Baker
Some of the platforms where you can buy Ted Baker Heels at:
When Do You Wear Ted Baker Stiletto Heels?
| | |
| --- | --- |
| Types of Heels | Suitability Rating |
| Casual | 8/10 |
| Party | 4/10 |
| Formal | 4/10 |
| Bridal | 2/10 |
Ted Baker – Shipping and Return Policy
Countries
Shipping & Return Policy
United States
Shipping: 1-6 working days

Return: 28 days to return online orders and 14 days for in-store purchases.

United Kingdom
Shipping: 1-5 days

Return: 30 days after receiving.

Canada
Shipping: 3-6 working days

Return: 28 days to return online orders and 14 days for in-store purchases.

Australia
Shipping: 7-10 working days

Return: 30 days after receiving.Casual, Formal, Party or Bridal: Tory Burch Excels In Which Category?
At A Glimpse: Customer Feedback Regarding Ted Baker
Though the customers never complain about the designing or quality of Ted Baker heels, but they do complain of poor customer service. The bad reviews accumulated were showing a negative trend in terms of customer service, on the contrary, the positive reviews accumulated, which were the majority, praised Ted Baker's heels in terms of comfort, ease of walking, true to size and the subtle designs, including bow tie and floral patterns inside the shoe. All in all, it's not a bad option – unless you want to contact customer service, in which case, things may be sceptical.