USA and its brands, along with the designers have been quite the hype these days. From dressing up in an uber-cool way in the New York streets to the fashion runways, USA is all about fashion and innovative trends. One of the most thriving fashion industries in the world, USA's brands are reputable across the globe. One of such brands include Ann Taylor, an American-inspired brand which is loved by professional women and famously known for its stylish stiletto heels.
About Ann Taylor
Ann Taylor was founded in 1954, New Haven, Connecticut, United States. It is headquartered in New York, USA. It was founded by Richard Liebeskind. It has many stores in different locations, particularly in the USA it has 124 Ann Taylor Stores. Ann Taylor targets wealthy women who are aged between 25 – 50 years.
Essentially, the brand aims to cater to the wants of professional, working women who love to invest in the finer things in life and don't mind a bit of extravagance either. Besides that, Ann Taylor products are manufactured in over 20 countries, around 30% is made in China, 14% in Hong Kong, 12% in the Phillippines, and 6% in south Korea.
The Types of Heels Available at Ann Taylor
Ann Taylor offers a range of stiletto heels for women under the category of heels.
Types of Heels
Platform Heels
Block Heels
Wedge
Boots
Slingback Heels
Pumps
Sandals
Mules
Disclosure: This post contains affiliate links. When you purchase a service or a product through the links, I sometime earn a commission, at no additional cost to you. Read my full disclosure here.
Who Wears It?
Even though it is an American-inspired brand, people wear it across the globe, including Canada, UK, and Australia too. Some of the celebrities who love the brand include the following:
Celebrities Who Wear Ann Taylor :
Jessica Alba
Kaley Cuoco
Jessica Alba
Mandy Moore
Whitney Port
Olivia Munn
Jamie Chung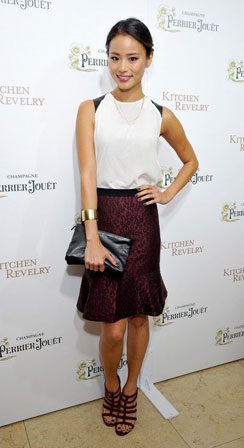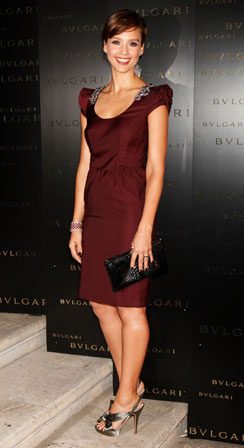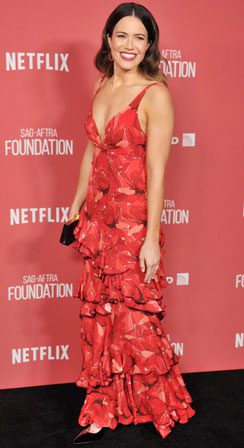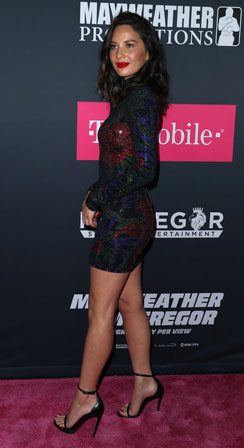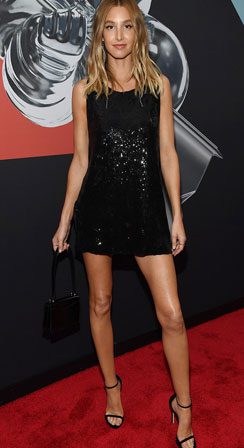 The brand is not only for famous people or celebrities, even you can get yourself a nice pair of stiletto heels which are comfortable and suitable for everyday wear. Even I own a pair of block heels by Ann Taylor which I absolutely adore!
Is it for me?
If you're the fashion-forward, stylish, and are willing to invest in an expensive brand, then Ann Taylor is for you! You'll love the heels if you like buying the finer things in life. Also, if you're the type to want to be able to experience luxury at any given price, then Ann Taylor should be your go-to
Criteria Based Rating: Ann Taylor
Design & Style
8/10
The brand has chic and modern heels. From comfortable and casual wear to formal and stylish heels it has it all.
Colour Range
6/10
Offers a fair number of colours which are suited to everyday wear and special occasions.
Affordability
6/10
You can get a nice pair under $100, but Ann Taylor is considered quite expensive in general.
Celebrity Preference
8.5/10
Most celebrities love Ann Taylor because of its chic and contemporary heel designs. So, it has a loyal list of celebrity following.
Similar Stiletto Brands like Ann Taylor
Similar to Cole Haan, Ann Taylor is a great brand for workplace heels. You can get professional heels easily at such brands which makes it easy to add diversity to your corporate wardrobe.
Similar to Sam Edelman, Ann Talor offers stylish designs and chic heels which accentuate your figure, featuring ankle strap, lace up and many other ultra-modern styles.
Some of the Best Ann Taylor Stiletto Heels!
Where To Buy Ann Taylor
Some of the platforms where you can find Ann Taylor Heels at:
When Do You Wear Ann Taylor  Stiletto Heels?
| | |
| --- | --- |
| Types of Heels | Suitability Rating |
| Casual | 8/10 |
| Party | 7/10 |
| Formal | 8/10 |
| Bridal | 4/10 |
Ann Taylor – Shipping and Return Policy
Countries
Shipping & Return Policy
United States
Shipping: 1-3 working days

Return: within 30-days of the transaction date.

United Kingdom
Shipping: 1-3 working days

Return: within 30 days of the delivery date.

Canada
Shipping:1-3 working days

Return: within 30 days of the delivery date

Australia
Shipping: : 1-3 working days

Return: within 30 days from the date, it was purchased.
At A Glimpse: Customer Feedback Regarding Ann Taylor
Based on the customer reviews about Ann Taylor, it can be said that the brand has managed to maintain a good reputation within the fashion industry. Most customers consider its customer service as remarkable and efficient. However, most customers claim that the quality has been deteriorating of the heels and the company's advertisements are quite deceptive too, which puts off many customers. All in all, it is a brand that you should invest in for added diversity in your heels collection.