Nothing can beat the finesse and seamless elegance of pump heels. The safest and most convenient pick in terms of heels, it easily makes it to the top preferred heel types, following stiletto heels. To come up with a more contemporary Verizon of pumps,  D'orsay pumps are doing the job well too! With curved out edges, they reveal the arch in a mysterious and alluring way, adding more charm to the footwear. D'Orsay pumps are back in trend and they're here to stay! With celebrities like Nicole Kidman flaunting these off, you should be joining the bandwagon too!
What You Need To Know Before Buying D'Orsay Heels:
Fashion is a priority in everyone's lives. This is not just restricted to clothing and accessories, but heels to play a major role in leaving a lasting impression, especially if the heels are Uber Chic. D'Orsay oozes exquisite vibes, helping you in making a strong fashion statement and making heads turn as you walk in them. A few things that you need to know before investing in D'Orsay heels include the following:
Your Individual Requirement

For some women are quite adventurous with their fashion tastes so they may prefer D'Orsay heels with more finesse like embellishments or maybe half D'Orsay heels to stand out. While some may opt for the simplistic ones. Whatever the individual requirement may be, you can find a plethora of options available online and at stores.

Who Should Buy D'Orsay Heels?

Women who are work-oriented, extra feminine, and prefer sophisticated footwear, should opt for D'Orsay heels. Women who are more creative with their choices may also want a pair or two of these beauties.

Features To Look Out For

D'Orsay heels should be stylish, and they should be made up of high-quality material. They are available in an array of options like ankle straps, embellishments, color variations, and a lot more, so do look out for that.

Nicole Kidman

Kendall Jenner

Miranda Kerr
Disclosure: This post contains affiliate links. When you purchase a service or a product through the links, I sometimes earn a commission, at no additional cost to you. Read my full disclosure here.
Without further ado, let's head on to our top picks.
 Stiletto Best D'Orsay Pumps Heels in 2023
1. NINA – Contesa
Ranking at the very top and the most economical option for you in terms of D'Orsay heels, these heels by Nina feature a kitten heel-inspired heel shape with a half D'Orsay style which can create a mysterious aura about you. Not only will these heels look super elegant, but you can wear them on most occasions, so they'd be a good addition to your heels collection.
2. NINE WEST – Sparks Pump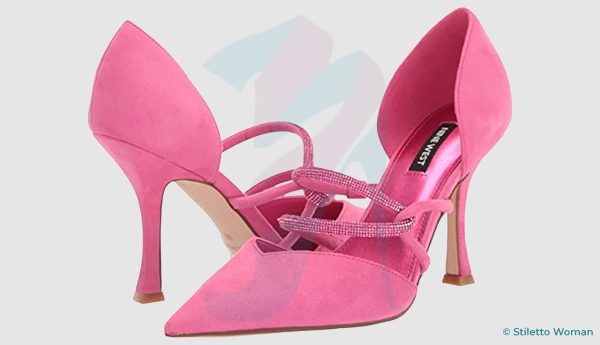 Another great pair of D'Orsay heels by Nine West oozes luxury and finesse. These heels feature rhinestone embellishments with interlaced straps which give off sleek and modern vibes. If you want to make a strong statement, then the pointed toe and slim flare heel will do the job well, so do check out this one!
3. Michael Kors – Mirabel Flex Pump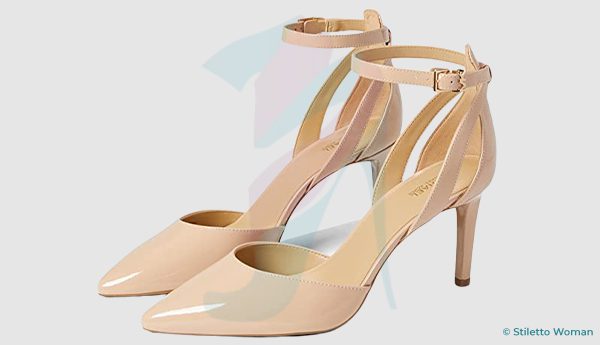 These ultra-modern, ankle strap d'orsay heels by Michael Kors are sure to be the ultimate stunners. They come with sleek patent leather which illuminates the look of these heels. Also, its d'orsay pumps look along with the stiletto heels style can add a few inches to your height and the pointed toe style can accentuate your feet making them appear more lady-like.
4. Franco Sarto – Arina Slingback Pumps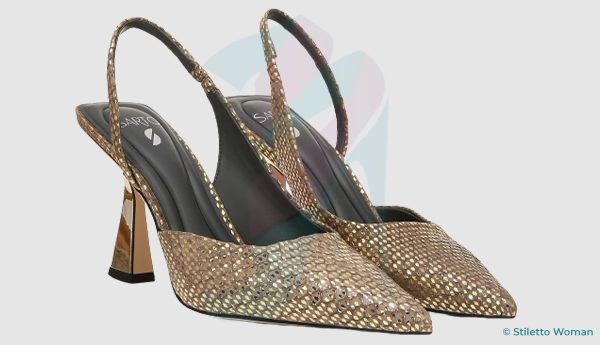 Just by the looks of these D'Orsay heels, you can tell that they exude luxury at their best. Featuring a slingback style and a flared heel, these heels make the perfect pair for formal events like a prom or graduation party and even bridal parties. They're fashioned in a half-D'Orsay style so the creative and upbeat ones may want to keep their eye out for these beauties.
5. ALDO – Radia Pump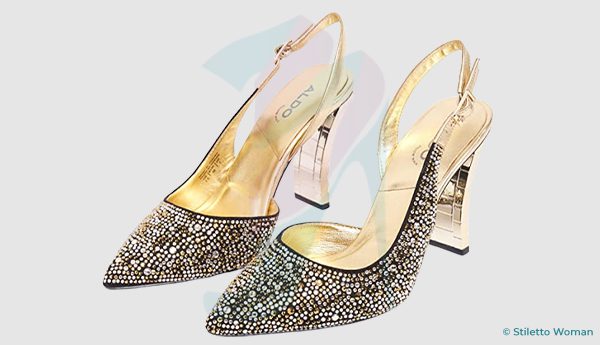 A fan of glitz and glam? Then these D'Orsay heels by Aldo are for you! With mixed embellishments gleaming in half of the D'Orsay pumps, they can make a stellar choice for parties and formal events. These ankle strap d'orsay heels come with textured metallic heels and a pointy toe which makes them super chic too.
6. Marc Fisher – Lynnie Pump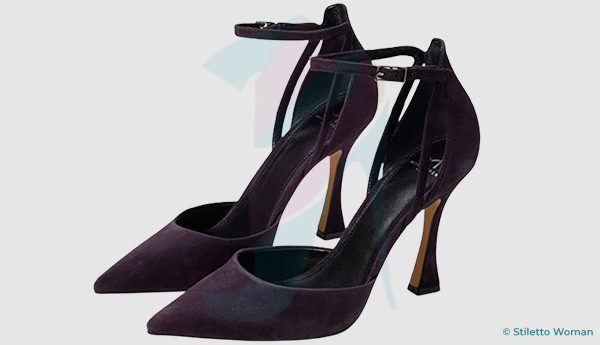 These ultra-modern and creatively crafted pointed toe D'Orsay heels by Marc Fisher are sure to be a keeper. With a glossy look and creamy suede appeal, these ankle strap d'orsay heels can definitely appeal to the ones who like the finer things in life. These heels exude confidence and luxury vibes like no other. The flared heel frame can assist you with walking and the ankle straps can grip your feet well too.
7. Jeffrey Campbell – Demi D'Orsay Pumps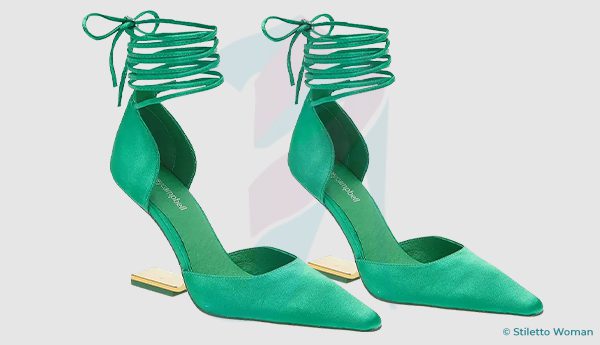 Another great option in terms of d'Orsay pumps would be that of Jeffrey Campbell. These ankle strap d'orsay heels come with an opulent style of lace-up and a transparent heel that easily helps you make a statement anywhere and everywhere. The inverted heel design is rather a contemporary one so you can make heads turn if you buy these ankle strap d'orsay heels.
8. Kurt Geiger – Bond Pump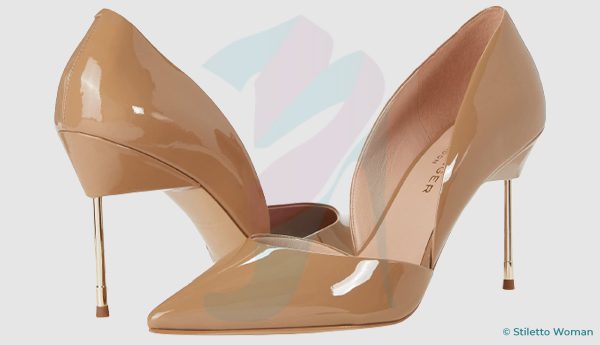 A brand that's known worldwide for its stellar designs and awe-inspiring styles, promising excellent quality footwear, Kurt Geiger makes sure that these pointed toe d'Orsay heels represent the same. These croc-embossed finish heels come with a sleek stiletto heels style and a glossy appeal that can make jaws drop. These pointed toe d'Orsay heels you a height boost too!
9. Eileen Fisher – Hallo Pump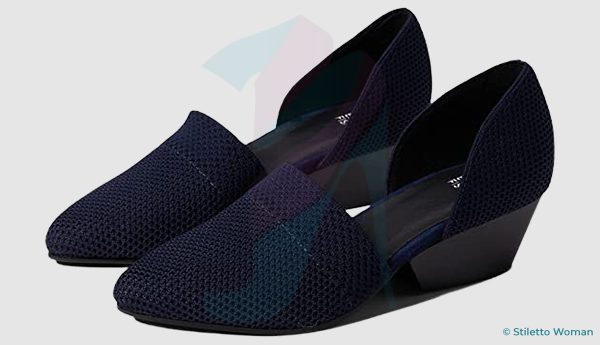 This d'Orsay block heel pumps by Eileen Fisher ooze easy-going vibes. If you're looking for a simplistic and minimalistic version of the d'Orsay block heel pump, then look no further. Appropriate for casual strolls and events, these d'orsay block heel pumps are wrapped in leather with a sketchy knit upper which makes them appear ultra modern and unique too.
10. Reiss – Baines Pointed Court Heels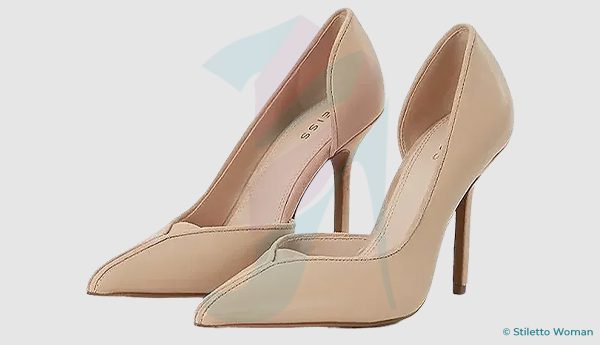 Another simplistic and sleek version of half-pointed toe d'orsay heels by Reiss can surely have you amazed. Mixed textures and a flattering side, cutout can help you maintain that mysterious vibe and exude confidence. They can make you look super attractive owing to the pointy toe and stiletto heels design, elongating your legs in the process too.
11. Bella Belle – Dorothy Wedding Bow Pump Shoes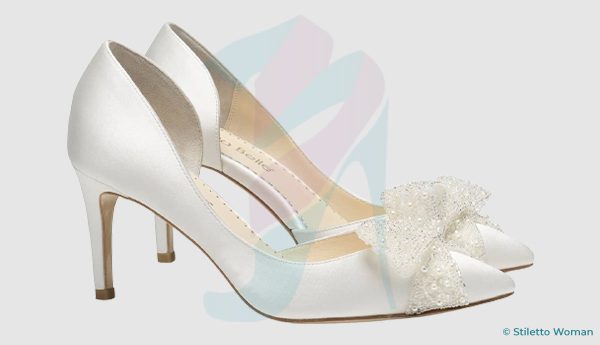 Tap into your inner femininity by opting for these gorgeous pointed toe d'orsay heels by Bella Belle. They exude a feminine charm with timeless grace along with a cute beaded bow to make a statement. The elegant satin d'orsay pumps can surely grab anyone's attention owing to its simplicity wrapped in modernity at the same time. You can wear them to most occasions too!
12. Something Bleu – Sofia Pumps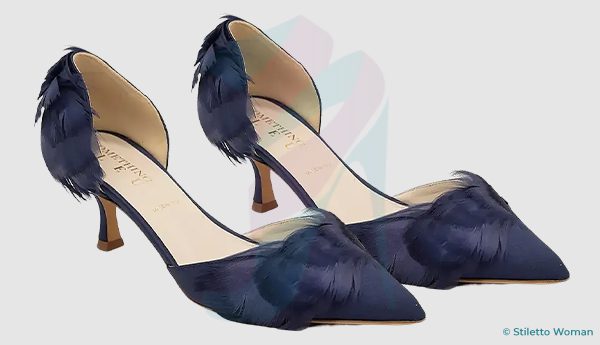 Don't want the half D'Orsay style? Not to worry! These d'Orsay pumps heels by Something Bleu feature a D'Orsay pump set on a flared kitten heel to add to the charm. That's not it. It also has delicate feathers resting on the toe and ankle area which can help you make a strong fashion statement too. They'd be an amazing finish for your evening ensemble.
13. Stuart Weitzman – Scallop Pump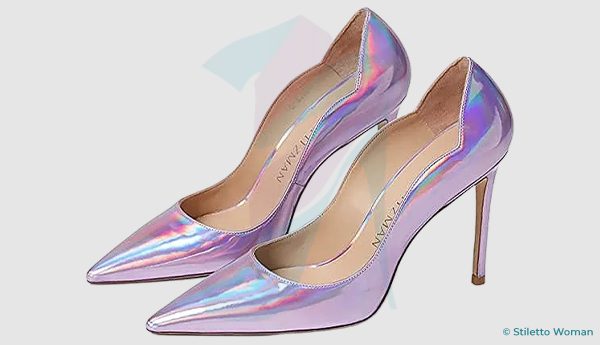 Stuart Weitzman, a brand known for its opulent designs and luxurious reputation, pointed-toe d'Orsay heels have a scalloped topline with a high stiletto heel which can add a few inches to your height. Not just that, but these d'Orsay pumps heels come with a pointy-toe style with a proper D'Orsay look inspired by a pump. You can't go wrong with these pointed-toe d'Orsay heels.
14. Christian Louboutin – Astrid D'Orsay Pumps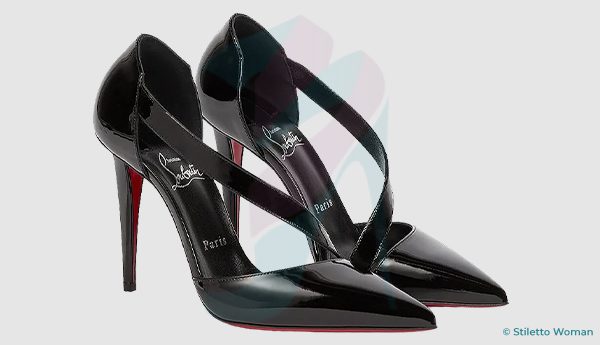 A super pricey option in terms of D'Orsay heels which you should definitely consider if you can afford them. These pointed toe d'Orsay heels are by the high-end designer brand, Christian Louboutin and they feature an asymmetric strap which makes them an ultra-modern pair of D'Orsay heels. The modern twist makes them effortlessly chic and classy. The heel shape is tapered too, but you'll gain a few inches in your height too owing to the inches.
15. Aquazzura – Tres Mondaine D'Orsay Pumps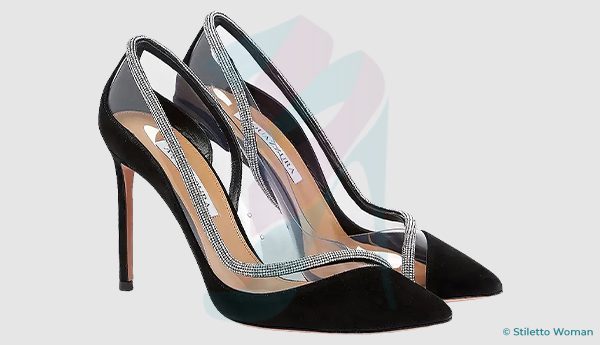 Last, but not the least and the most expensive one in our list, these pointed-toe d'Orsay pumps by Aquazzura are sure to be the stunners. These black d'Orsay heels consist of transparent inserts conveying a d'Orsay pumps look with a stiletto heels design and a closed-toe style. These pointed-toe d'Orsay heels ooze elegance and creativity at their best. The crystal-infused embellishments add to the charm and finesse of the footwear. These black d'Orsay heels can be a good addition to your heels collection too!