When we talk about Canada, it's not only the forest cover, ambiance or the maple leaf that defines the region, but also the timeless fashion trends and the fashion industry in general which has been thriving. It's an underrated place in terms of nice designers, but it is important to note that many Canadian brands are exceling within the domain of footwear and heels. Aldo Shoes is one of those convenient and renowned Canadian brands which is quite popular across the globe.
About Aldo
Aldo Shoes was founded in 1972 by Aldo Bensadoun in Montreal, Canada. The Montreal based clothing retailer has been the go-to heels brand for many women, owing to the economical prices and timeless designs. It has nearly 3,000 stores across 100 countries. It has stores in Canada, the U.S., the U.K., and Ireland which are owned by the Aldo Group, while international stores are franchised.
Aldo Group sources about 60 per cent of its products in China, but it also has shoes made in other Asian centres like that in Brazil, Eastern Europe, and Italy. Aldo's target audience includes men and women who are fashion forward and love looking trendy. Aldo generally targets the younger population, but people of many ages purchase products from the brand too.
The Types of Heels Available at Aldo
Aldo Shoes offers a range of stiletto heels for women under the category of heels.
Types of Heels
Platform Heels
Block Heels
Strappy Heels
Pumps
Stiletto Heels
Mules
Disclosure: This post contains affiliate links. When you purchase a service or a product through the links, I sometime earn a commission, at no additional cost to you. Read my full disclosure here.
Who Wears It?
Even though it is a Canadian-inspired brand, people wear it across the globe, including USA, UK, and Australia too. Some of the celebrities who love the brand include the following:
Celebrities Who Wear Aldo :
Ashley Benson
Bella Hadid
Mandy Moore
Julie Bowen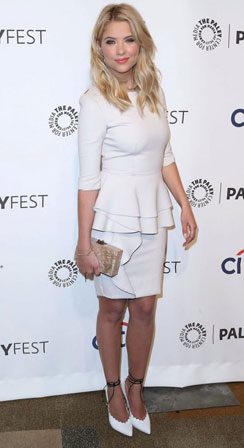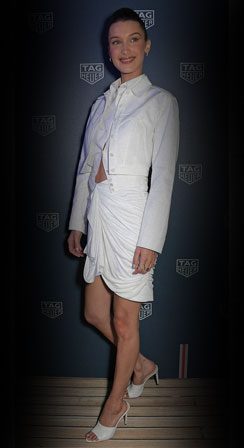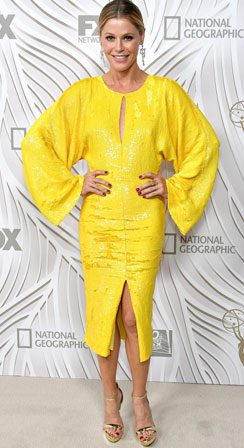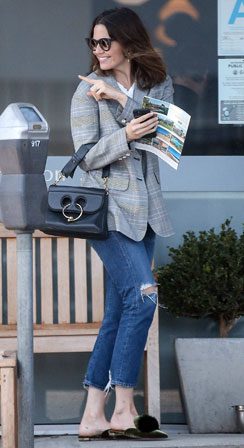 The brand is not just restricted to celebrities or famous people, even you can get a pair or two easily from various platforms. Even I have a pair of heels which I bought from Aldo shoes which I absolutely adore. They are super stylish and comfortable!
Is it for me?
If you're the fashion-forward, trendy, and fashionable person, then Aldo shoes are for you! You'll love the heels if you love shopping on a budget. As compared to the luxury heels brands, Aldo Shoes is relatively cheaper, and they are durable and chic too!
Criteria Based Rating: Aldo
Design & Style
8/10
The brand has stylish heels. From comfortable and casual wear to formal and stylish heels it has it all.
Colour Range
6.5/10
Offers a fair number of colours which are suited to everyday wear and special occasions.
Affordability
8/10
You can easily get a nice pair under $100 at Aldo Shoes.
Celebrity Preference
7.5/10
Most celebrities love this brand because of its chic and contemporary heel designs.
Similar Stiletto Brands like Aldo
Similar to Clarks, Aldo Shoes is an economical solution for all your heels problems. You can get a stylish pair at a very economical price. You can get lucky if there's a discount too!
Similar to White Fox Boutique, Aldo Shoes offers innovative and chic heels designs which accentuate your figure, featuring ankle strap, lace up and many other styles.
Some of the Best Aldo Stiletto Heels!
Where To Buy Aldo
Some of the platforms where you can find Forever21 Heels at:
When Do You Wear Aldo Stiletto Heels?
| | |
| --- | --- |
| Types of Heels | Suitability Rating |
| Casual | 8/10 |
| Party | 8/10 |
| Formal | 8/10 |
| Bridal | 2/10 |
Aldo – Shipping and Return Policy
Countries
Shipping & Return Policy
United States
Shipping: 1-6 working days

Return: within 60 days of purchase.

United Kingdom
Shipping: 1-5 working days

Return: within 30 days of your purchase.

Canada
Shipping:1-8 working days

Return: within 60 days of purchase.

Australia
Shipping: : N/A

Return: N/A
At A Glimpse: Customer Feedback Regarding Aldo
Based on the customer reviews online, most customers are dissatisfied with their purchases owing to the deplorable customer service offered at Aldo Shoes. Most customers complain that they are not catered to properly if they ever encounter a problem. They are oftentimes either ignored by the customer service representative or calls are not received. Other than this aspect, customers feel that Aldo shoes are comfortable and sturdy. Most customers claim that heels by Aldo last you a lifetime and you won't regret investing your money in them.