Everything about the United Kingdom is royal – beginning from the Royal family to the rich heritage and even the British accent! When it comes to fashion, these British royals love to wear exclusive, designer brands which ooze finesse and utmost sophistication. Besides that, they also value expertise and durability when it comes to judging a brand. Clarks is a British brand, founded decades ago, and is popularly known for its knowledge and expertise within the niche of footwear. Footwear by Clarks is guaranteed to last you a lifetime.
About Clarks
Clarks was founded in 1825, Street, United Kingdom by Cyrus Clark, and James Clark. Clarks footwear created a benchmark of quality on the basis of which, most renowned brands compare their footwear to. You'll be able to find Clarks in over 80 countries around the world, with more than 1,150 stores worldwide.
Even though Clarks is England-Borne brand, Clarks shoes are manufactured in Vietnam, China, Portugal, Mexico, Indonesia, Romania, India, Thailand, Cambodia, Bangladesh, and Albania. Moreover, Clarks targets two distinct groups – professional workers and housewives. People outside these groups, too, love to buy the brand though. Clarks does not strictly restrict its scope to the specified groups only.
The Types of Heels Available at Clarks
Clarks offers a range of stiletto heels for women under the category of heels.
Types of Heels
Mules
Stiletto Heels
Block Heels
Sandals
Pumps
Boots
Wedges Heels
Court Shoes
Boots and Booties
Kitten Heels
Disclosure: This post contains affiliate links. When you purchase a service or a product through the links, I sometime earn a commission, at no additional cost to you. Read my full disclosure here.
Who Wears It?
Clarks is worn by professional workers or housewives who want to experience value for money whenever they invest in a particular brand. Clarks is an option for the smart spenders instead of reckless spenders. It is an economical and durable brand, so mostly working women love to wear Clarks for everyday wear.
Celebrities Who Wear Clarks
Amy Jackson
Emma Watson
Robert Pattinson
Ellen Degeneres
Keira Christina Knightley
Cody Simpson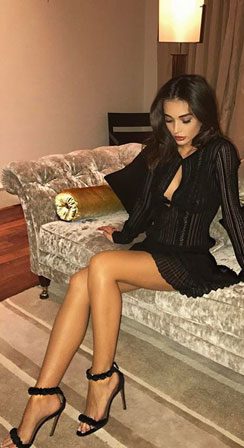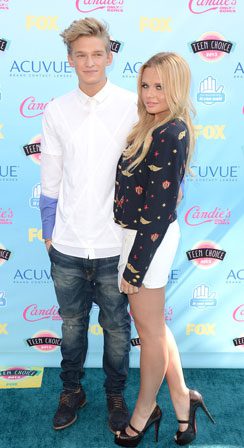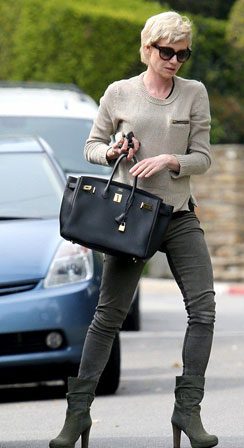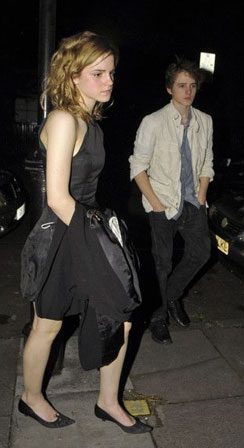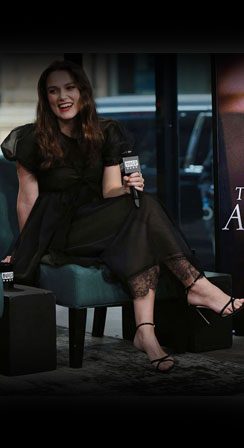 The brand is worn by the masses and is not just restricted to celebrities. Even I own some pairs of Clarks heels. I got them years ago, but they're still good as new and are very useful for everyday use.
Is it for me?
If you're the type to wear the same type of heels everyday and are very non-selective about footwear, then you should go for Clarks. Clarks is best suited for individuals who have a minimalistic and easy-going mindset. Though they have good designs, Clarks values comfort and durability more than styling, so they'll last longer too. If you're looking for a cheaper option for everyday wear, go for Clarks.
Criteria Based Rating: Clarks
Design & Style
5.5/10
The brand has a limited range of heel styles as compared to other luxury brands. Clarks only has the classic versions of heels.
Colour Range
7/10
It has a fair range of colours being offered to the customers.
Affordability
8/10
Heels at Clarks can be very cheap. You can get a nice pair of heels under $50 too. They're very economical.
Celebrity Preference
6/10
Though Clarks has been around in the market for decades now, it has a limited, but a loyal list of celebrity following.
Similar Stiletto Brands like Clarks
Similar to Sketchers heels, Clarks offers a comfortable range of heels which are suited to everyday wear.
Like Aldo, Clarks Heels have a very good reputation in the market. Similar to Aldo, Clarks is the go-to brand for all the women who prefer easy going footwear at economical prices.
Some of the Best Clarks Stiletto Heels!
Where To Buy Clarks
Some of the platforms where you can find Clarks Heels at:
When Do You Wear Clarks Stiletto Heels?
| | |
| --- | --- |
| Types of Heels | Suitability Rating |
| Casual | 8/10 |
| Party | 2/10 |
| Formal | 8/10 |
| Bridal | 5/10 |
Clarks – Shipping and Return Policy
Countries
Shipping & Return Policy
United States
Shipping: 1-2 business days

Return: within 60 days of purchase.

United Kingdom
Shipping: 1-5 business days

Return: within 6 months for a full refund or exchange.

Canada
Shipping: 8-10 business days

Return: within 60 days of purchase for a full refund.

Australia
Shipping: 1-10 business days

Return: within 28 days of the order date.
At A Glimpse: Customer Feedback Regarding Clarks
According to the customer reviews online about Clarks Heels, it is generally a very good brand in terms of offering excellence in quality. Most customers claim that Clarks heels can last for years, and it is a very safe investment. Also, most customers claimed that the customer service of Clarks is better than that of other renowned and luxury brands. Notably, most of the Clarks heels were bought by customers who were professionals and had to wear them on a frequent basis. They are generally satisfied with their purchases and would recommend everyone to invest in the economical and useful brand.