The Italian fashion industry is marked by its excellent craftsmanship and is one of the market leaders around the globe. So much so, that the trends are followed in Asia, Africa, and many other regions too. Besides the fact that many renowned celebrities endorse Italian designers and brands, the quality and design are also stunning. Many of the high-end and luxury fashion labels are also Italian. One of the Italian designers who is known worldwide for his awe-inspiring detailing and excellent craftsmanship includes Roberto Cavalli.
About Roberto Cavalli
Born in 1975 and founded by Roberto Cavalli, the brand has a reputation for glamorous, bold prints and the use of exotic skins. It is headquartered in Sesto Fiorentino, Italy. At present, it operates 49 direct stores and 29 franchised stores, located in the main capital cities and fashion streets around the globe including Milan, London, Paris, New York, Miami, Moscow, Hong Kong, and many others.
The luxury fashion company prides itself on the excellent quality and durability of the accessories and boasts a diverse product portfolio as well. It targets the upper middle class and individuals who are aged between 20-45. It also targets individuals who have a formal approach when it comes to fashion.
The Types of Heels Available at Roberto Cavalli
Roberto Cavalli offers a range of stiletto heels for women under the category of heels.
Types of Heels
Boots
Heels
Platform heels
Comma Heels
Wedges
Slingback heels
Pumps
Disclosure: This post contains affiliate links. When you purchase a service or a product through the links, I sometime earn a commission, at no additional cost to you. Read my full disclosure here.
Who Wears It?
This is an Italian-inspired brand, but people wear it across the globe including in countries like the USA, Canada, and even Australia. Some of the people who love to wear the brand religiously include:
Celebrities Who Wear Roberto Cavalli:
Lady Gaga
Priyanka Chopra
Kim Kardashian
Nicole Kidman
Beyoncé
Bella Hadid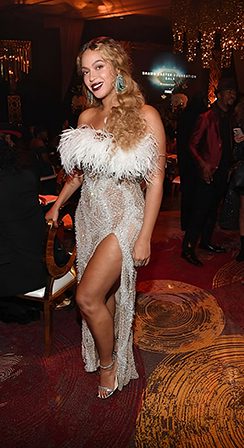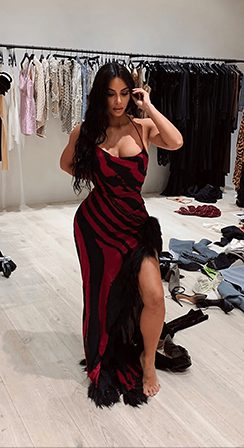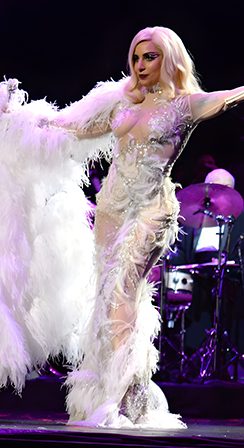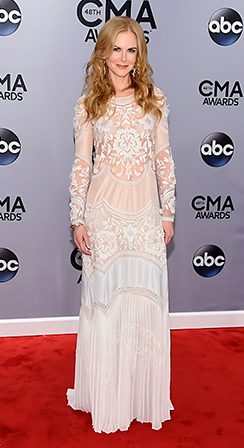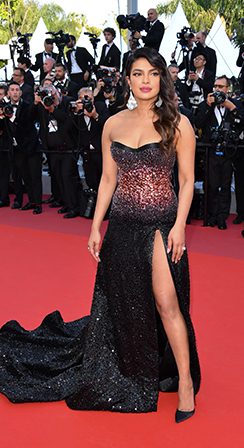 The brand is not just for celebrities and famous people, even you can get a pair of Roberto Cavalli heels through their official website, stores, and online retailers! I own a pair of Roberto Cavalli's slingback heels too, and I love them because of their durability, stunning looks, and excellent quality.
Is it for me?
Roberto Cavalli is the brand for all individuals who like the finer things in life. Since it is a luxury and a high-end brand, only the ones who can afford the brand would like it. Besides that, those who are bold, and outgoing will also like the brand as it has exotic and innovative heels. Marked by its Italian designs and opulent looks, their heels would be best suited for the boisterous and adventurous type of girls.
Criteria Based Rating: Roberto Cavalli
Design & Style
 8.5/10
From open toe to closed, straps to non-straps, embellishments, and printed versions, Roberto Cavalli has a lot to offer.
Colour Range
6.5/10
It has a fair range of colors available which are suited to many occasions.
Affordability
4/10
It is a very expensive brand where the prices can go up to $2000 or above. So, invest wisely.
Celebrity Preference
9.5/10
The brand boasts a long list of celebrity following including Indian celebrities as well as American.
Similar Stiletto Brands like Roberto Cavalli
Similar to Fendi and Versace, Roberto Cavalli is an Italian brand that targets individuals belonging to the upper middle class. Both brands feature lots of embellishments and other detailing over their heels.
Similar to top brands like Stuart Weitzman and Manolo Blahnik, Roberto Cavalli is a high-end and luxury brand that is very expensive but features various types of heels including ankle straps, wedges, stiletto heels, and other versatile versions.
Some of the Best Roberto Cavalli Stiletto Heels!
Where To Buy Roberto Cavalli
Some of the platforms where you can find Roberto Cavalli Heels at:
When Do You Wear Roberto Cavalli Stiletto Heels?
| | |
| --- | --- |
| Types of Heels | Suitability Rating |
| Casual | 6.5/10 |
| Party | 9.5/10 |
| Formal | 6/10 |
| Bridal | 7.5/10 |
Roberto Cavalli – Shipping and Return Policy
Countries
Shipping & Return Policy
United States
Shipping: 5-7 working days

Return: within 14 days from the date purchased.

United Kingdom
Shipping: 5-7 working days

Return: within 14 days from the date purchased.

Canada
Shipping: 5-7 working days

Return: within 14 days from the date purchased.

Australia
Shipping: 5-7 working days

Return: within 14 days from the date purchased.
At A Glimpse: Customer Feedback Regarding Roberto Cavalli
Based on the customer reviews online, most customers love the brand. They claim that the brand has a lot of diversity in terms of heels and other products like perfumes as well. It is a go-to brand for most of the customers as the heels last them a long time even though they are quite expensive. All in all, if you're able to afford the brand, you should try it. It would be advisable to wait for the sale season to get more discounts on your orders as well.