The US economy, currency, institutions, government – everything about USA seems to be on the top, ruling over everything else. Fashion doesn't get left behind either. With one of the most renowned brands emerging from USA, Forever21 is one of those fashion brands which is known for creating the most unique and fashionable apparel and accessories for individuals. The American brand is marked by reasonable prices and versatile range of products being offered, including stunning stiletto heels!
About Forever21
Forever21 was founded in 1984, Los Angeles, California, U.S by Do Won Chang and Jin Sook Chang. It caters to customers around the globe and has its stores in around 623 locations. Interestingly, most of its production got shifted to Asia following the settlement of lawsuit filed against the company on the behalf of American workers in 2001.
The brand targets bargain-hungry, trendy teens who are aged between 18-29 and who wanted to remain (the brand assumed) 'forever 21'. However, as of 2023, the target market has changed and many people above the age bracket also love buying products from Forever21.
The Types of Heels Available at Forever21
Forever21 offers a range of stiletto heels for women under the category of heels.
Types of Heels
Sandals
Platform heels
Boots
Wedge heels
Block Heels
Pumps
Stiletto Heels
Mules
Disclosure: This post contains affiliate links. When you purchase a service or a product through the links, I sometime earn a commission, at no additional cost to you. Read my full disclosure here.
Who Wears It?
The hub of fashion trends, USA – where the American designers work relentlessly to come up with opulent and versatile range of designs, Forever21 is no exception. Even though it is an American-inspired brand, people wear it across the globe, including UK, Australia and Canada. Some of the celebrities who love wearing Forever21 include:
Celebrities Who Wear Forever21 :
Adele
Alexa Demie.
Amita Suman
Billie Eilish
Candice King
Carey Mulligan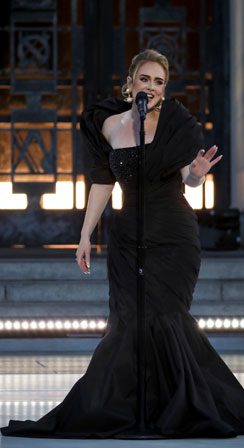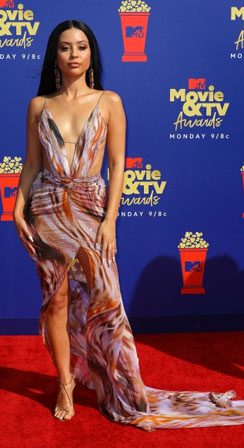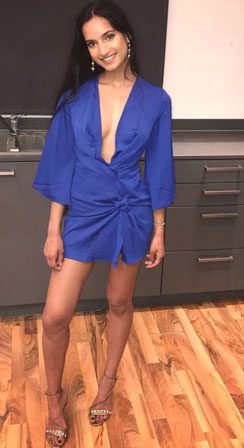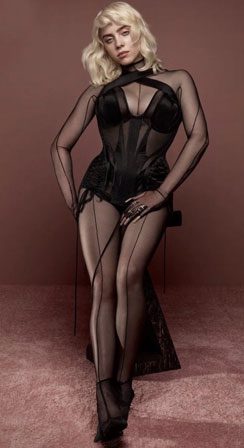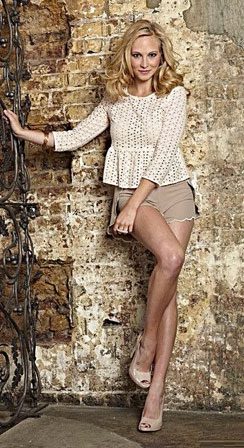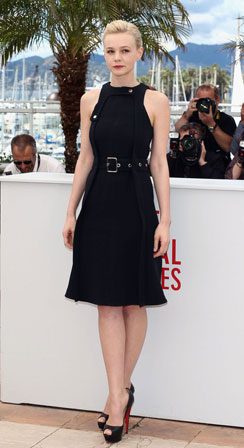 The brand values inclusivity, which is reflected by its economical prices which raise the affordability bar for the masses, hence you can get a pair of cool stiletto heels too! Even I own some pairs of Forever21 heels, and I love them.
Is it for me?
If you're the person who values fashion that makes sense, then Forever21 is for you. It is a brand that is suited for practical teenagers who like to use the same heels for several occasions. If you're on a budget and would like to get some stunning heels, then you'll love Forever21.
Criteria Based Rating: Forever21
Design & Style
8/10
The brand exudes creativity and style. From comfortable and casual wear to formal and stylish heels it has it all.
Colour Range
7/10
Offers a fair number of colours which are suited to everyday wear and special occasions.
Affordability
6.5/10
You can easily get a nice pair of stiletto heels under $100 at Forever21.
Celebrity Preference
8/10
Most celebrities love Forever21 because of its timeless and contemporary stiletto heel designs.
Similar Stiletto Brands like Forever21
Similar to Aldo and Clarks, it has a versatile range of heels ranging from wedge heels, pump heels, mules, to platform heels and a lot more.
Similar to Ralph Lauren, the brand has an economical range of stiletto heels available, along with some fashion-forward ones which surely leave a strong impression on the audience.
Some of the Best Forever21 Stiletto Heels!
Where To Buy Forever21
Some of the platforms where you can find Forever21 Heels at:
When Do You Wear Forever21 Stiletto Heels?
| | |
| --- | --- |
| Types of Heels | Suitability Rating |
| Casual | 7/10 |
| Party | 8/10 |
| Formal | 6/10 |
| Bridal | 6.5/10 |
Forever21- Shipping and Return Policy
Countries
Shipping & Return Policy
United States
Shipping: 1-9 working days

Return: within 30 days from the ship date.

United Kingdom
Shipping: 2-8 working days

Return: Returns should be made within 30 days.

Canada
Shipping: 2-5 working days

Return: within 30 days from the original order date

Australia
Shipping: : 2-10 working days

Return: within 30 days from the shipped date.
At A Glimpse: Customer Feedback Regarding Forever21
Based on the customer reviews about Forever21, we can safely say that it is a brand that you can invest in with confidence. Customers suggest that the quality of the heels is amazing and they're very comfortable too. The heels are sturdy and unique. However, one aspect that customers disliked about Forever21 is its customer service. According to the reviews, customers claim that the customer service is focused on increasing the profitability of the brand and not the customer satisfaction. This puts off most customers.