Fashion has been dominating the entire world. So much so, that a degree in fashion is a common thing to pursue these days, especially for those who are interested in designing and detailing. Although many designers thrived in this domain without an official degree in fashion, but several did attain an educational degree. One of the American designers who was a design student herself and used to attend New York's Fashion Institute of Technology, Sarah Flint managed to come up with a luxury brand herself.
About Sarah Flint
Born in 2013 and founded by Sarah Flint herself. She was a fashion enthusiast since a very young age and a design student. The company is headquartered in New York area, United States. The brand specializes in offering silhouettes, flats, sandals, pumps, and boots for women via their online and offline stores.
The company runs small with over 60 employees and several pop-up stores. Sarah Flint prides itself in the fact that all its shoes are made in Italy. While many brands only assemble the shoes in Italy and do the stitching or cutting elsewhere, their shoes are 100% certified, made in Italy alongside the leading luxury names in the world. The target market of the brand includes young women who are fashion forward and pay attention to the intricate details of a shoe. The age bracket includes 20-40.
The Types of Heels Available at Sarah Flint
Sarah Flint offers a range of stiletto heels for women under the category of heels.
Types of Heels
Sandals
Pumps
Block heels
Stiletto heels
Wedges & Espadrilles
Boots and Booties
Disclosure: This post contains affiliate links. When you purchase a service or a product through the links, I sometime earn a commission, at no additional cost to you. Read my full disclosure here.
Who Wears It?
This is an American-inspired brand, but people wear it across the globe including countries like UK, Canada and even Australia. Some of the people who love to wear Sarah Flint religiously include:
Celebrities Who Wear Sarah Flint:
Amal Clooney
Cindy Crawford
Meghan Markle
Kate Hudson
Halle Berry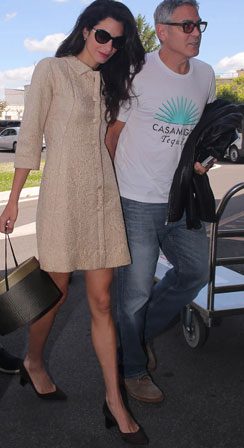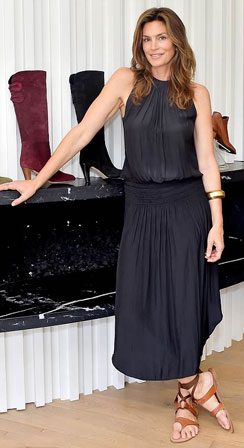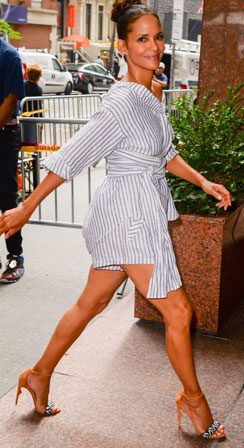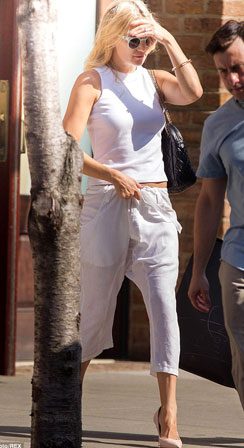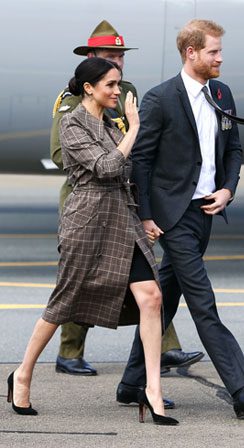 The brand is not just for celebrities and famous people, even you can get a pair of Sarah Flint wedges through their official website, stores, and online retailers! I own a pair of Sarah Flint's pumps too, and I love them because of their durability and excellent quality.
Is it for me?
Sarah Flint is a luxury brand, but it offers utmost comfort too! So, if you want the best of both worlds, then the brand is for you. Also, if you love wearing heels and love investing in the finer things in life, then Sarah Flint is for you! Marked by its American and New York-Inspired designs and bold looks, their heels would be best suited for the boisterous and adventurous type of girls. It can give you an elite look too!
Criteria Based Rating: Sarah Flint
Design & Style
8.5/10
From open toe to closed, straps to non-straps, embellishments, printed versions, Sarah Flint has a lot to offer.
Colour Range
8.5/10
With more than 22 colours available at Sarah Flint, there's not one colour you won't find here! It has got them all.
Affordability
5/10
Sarah Flint is a very expensive brand, and the prices can go up to $1000 or more, but you can find nice pairs in $350 too.
Celebrity Preference
9.5/10
Most celebrities like Kate Hudson, love Sarah Flint even for their casual strolls.
Similar Stiletto Brands like Sarah Flint
Similar to Alexander Wang, Sarah Flint is a high-end, luxury brand which is aimed at the upper middle class and young women. Both the brands feature lots of embellishments and other detailing over their heels.
Similar to top brands like Versace and Prada, Sarah Flint is a relatively expensive brand which features various types of heels including ankle straps, wedges, stiletto heels, and other versatile versions.
Some of the Best Sarah Flint Stiletto Heels!
Where To Buy Sarah Flint
Some of the platforms where you can find Sarah Flint Heels at:
When Do You Wear Sarah Flint Stiletto Heels?
| | |
| --- | --- |
| Types of Heels | Suitability Rating |
| Casual | 8/10 |
| Party | 7.5/10 |
| Formal | 8/10 |
| Bridal | 7.5/10 |
Sarah Flint – Shipping and Return Policy
Countries
Shipping & Return Policy
United States
Shipping: 1-5 working days

Return: within 21 days from the date purchased.

United Kingdom
Shipping: 7-10 business days

Return: N/A

Canada
Shipping: 7-10 business days

Return: N/A

Australia
Shipping: 7-10 business days

Return: N/A
At A Glimpse: Customer Feedback Regarding Sarah Flint
Based on the customer reviews online, most customers are satisfied with their purchases. They claim that the heels of the brand are soft and flexible. They are long lasting and sturdy. Also, the customers claim that the cost per wear is excellent. Moreover, most customers suggest that the heels offer great arch support which makes them useful too. It would be safe to say that Sarah Flint is a great brand to invest in and it will not disappoint you.