From colourful cities to the breath-taking Amazon Rainforest and Amazon River, Brazil is awe-inspiring in many ways. Similarly, even in terms of fashion, the Brazilians are quite particular about their dressing choices. When it comes to making purchases, most Brazilian women opt for designer wear – of course, those who can afford them. This happens because most women, in general, hate compromising on the quality. The common presumption is that designer brands have the best quality, which is true to a great extent as well. Nevertheless, all the fashion designers work relentlessly to achieve their goals, and the renowned Brazilian brand, Schutz does not fall behind either.
About Schutz
Schutz was founded in 1995 by Alexandre Birman. The brand invests heavily in researching fashion trends, and in developing new materials and technologies to create its portfolio for excellent collection of footwear. It has his own factory and headquarters in Campo Bom, Rio Grande do Sul, Brazil.
At present, it the production reaches up to 130 million pairs per month which makes it quite an expansive brand too. The target market of the brand includes fashion forward women who like to stay trendy and make a strong fashion statement wherever they go. The age range can be typically between 20-40.
The Types of Heels Available at Schutz
Schutz offers a range of stiletto heels for women under the category of heels.
Types of Heels
Block Heels
Stiletto Heels
Platform heels
Ankle strap heels
Boots & Booties
Sandals
Pumps
Disclosure: This post contains affiliate links. When you purchase a service or a product through the links, I sometime earn a commission, at no additional cost to you. Read my full disclosure here.
Who Wears It?
This is a Brazilian-inspired brand, but people wear it across the globe including countries like UK, Canada and even Australia. Some of the people who love to wear Schutz religiously include:
Celebrities Who Wear Schutz:
Ashley Graham
Olivia Wilde
Kristen Bell
Lucy Hale
Hannah Brown
Kate Hudson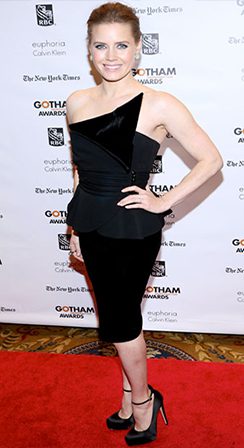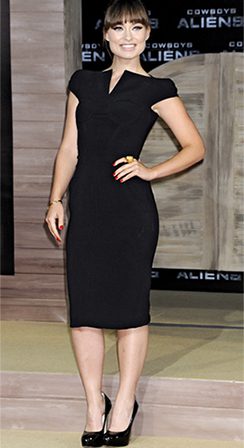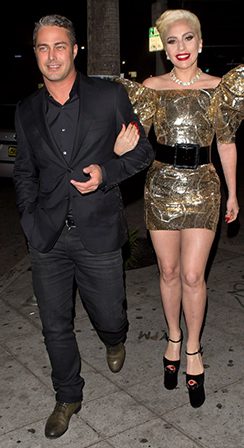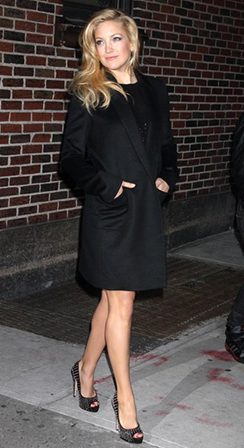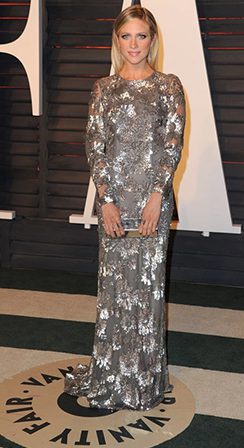 The brand is not just for celebrities and famous people, even you can get a pair of Schutz through their official website, stores, and online retailers! I own a pair of cute sandals by Schutz too.
Is it for me?
Schutz offers the kind of heels that you can wear on formal and bridal events. They're the kind of footwear you can invest in as they are relatively affordable, and at the same time, they offer you a luxurious appeal. This one's for all the girls who love to invest in economical brands yet feel the luxury at the same time! Also, heels by Schutz are super creative, so they'll be suitable for all the women who are always on the go too.
Criteria Based Rating: Schutz
Design & Style
 8.5/10
From open toe to closed, straps to non-straps, and a lot more, Schutz has a lot to offer.
Colour Range
7.5/10
It has a generous range of colours which make the stiletto heels eye catching.
Affordability
8/10
You can easily get a pair of Schutz under $100 and if there's a sale, you might even be able to get it under $50.
Celebrity Preference
8.5/10
Most celebrities like Lucy Hale love Schutz even for their casual strolls.
Similar Stiletto Brands like Schutz
Similar to Betsey Johnson, Schutz is less pricey even though both the brands have similar heel designs with lots of embellishments on them, including fancy buckle straps.
Unlike the American brand Tory Burch, Schutz is a Brazilian brand so their inspirations are quite different from one another.
Some of the Best Schutz Stiletto Heels!
Where To Buy Schutz
Some of the platforms where you can find Schutz Heels at:
When Do You Wear Schutz Stiletto Heels?
| | |
| --- | --- |
| Types of Heels | Suitability Rating |
| Casual | 8/10 |
| Party | 8/10 |
| Formal | 7.5/10 |
| Bridal | 7/10 |
Schutz – Shipping and Return Policy
Countries
Shipping & Return Policy
United States
Shipping: 1-7 working days

Return: within 30-days.

United Kingdom
Shipping: 1-5 working days

Return: within 10-days.

Canada
Shipping: 1-5 working days

Return: within 30-days.

Australia
Shipping: 1-5 working days

Return: within 30-days.
At A Glimpse: Customer Feedback Regarding Schutz
Based on the customer reviews online, most people love it! They claim that the heels are comfortable with sturdy and soft footbeds allowing you to walk easily. Also, the customers love the colour range as well. Besides that, customers love the quality of the footwear too. However, the only off-putting factor is that Schutz's customer service can be unresponsive at times which upsets most customers.