In the 21st century, everything has evolved and globalized to the extent where there is modern technology bringing in more innovation every day. The same technology is used in the fashion industry. Research and development, rigorous market research, drafting unique designs, hiring the top-notch designers can seem quite overwhelming when you hear them all at once. Nonetheless, the industry has been thriving and catering to the contemporary fashion demands too! One of the most renowned fashion brands is known as Chelsea Paris.
About Chelsea Paris
Born in 2012 and founded by Theresa Ebagua, with a vision to deliver excellence in terms of fashion to people around the globe, the brand has been excelling ever since its inception. It is headquartered in London, United Kingdom and has a diverse range of heels, along with a versatile product portfolio.
It has many stores worldwide and is easily accessible on many online platforms too. Besides that, the heels are made in Italy, hence the brand boasts about the prestigious label all the time, claiming that their heels are second to none. It targets customers in US and UK, along with those who are open-minded and love to try new things.
The Types of Heels Available at Chelsea Paris
Chelsea Paris offers a range of stiletto heels for women under the category of heels.
Types of Heels
Sandals
Stiletto Heels
Pumps
Mules
Loafers
Wedges
Disclosure: This post contains affiliate links. When you purchase a service or a product through the links, I sometime earn a commission, at no additional cost to you. Read my full disclosure here.
Who Wears It?
The brand mainly targets customers in USA and UK, but people wear it across the globe as they can order the heels from various online platforms. Some of the people who love to wear Chelsea Paris religiously include:
Celebrities Who Wear Chelsea Paris:
Kaley Cuoco
Claire Holt
Katie Lowes
Aun'Jel Yepp
Abby Phillip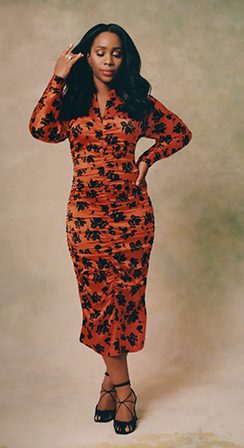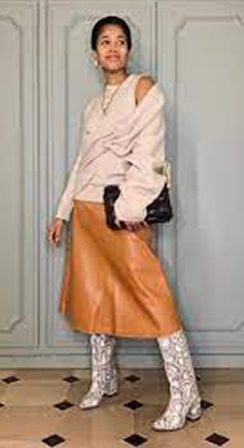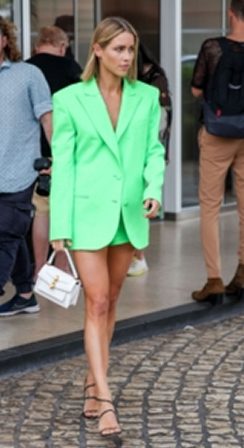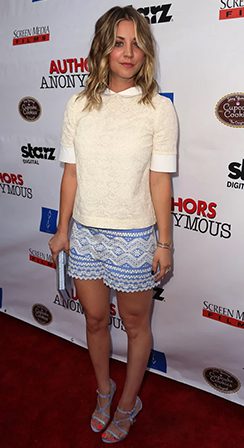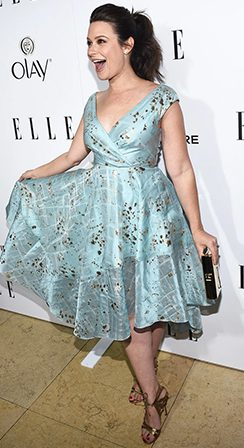 The brand is not just for celebrities and famous people, even you can get a nice pair of Chelsea Paris heels through their official website, stores, and online retailers! Though I do not own a pair of Chelsea Paris heels, but I know some people who have purchased them, and they don't regret it one bit!
Is it for me?
Chelsea Paris is for the ones who are free-spirited and want to stand out from the crowd. Unlike most brands, Chelsea Paris aims to bring uniqueness to your look, so if you're the contemporary and bold heels lover, instead of the traditional heels one, then this is the brand for you. It oozes luxury and modernity.
Criteria Based Rating: Chelsea Paris
Design & Style
 8.5/10
From open toe to closed, straps to non-straps, embellishments, printed versions, Chelsea Paris has a lot to offer.
Colour Range
5.5/10
It offers a fair range of colours for you to choose from. These may range from pastel to bold-neon type of colours.
Affordability
6.5/10
Chelsea Paris is a relatively expensive brand, and the prices can go up to $700 or more. However, if there's a sale, you may end up getting a nice pair under $200 too.
Celebrity Preference
7.5/10
Most celebrities love the brand and choose it for red carpet, casual strolls, along with the big events as well.
Similar Stiletto Brands like Chelsea Paris
Similar to Sarah Flint, Chelsea Paris is a high-end, luxury brand which is aimed at the upper middle class and young women. Both the brands feature lots of embellishments and other detailing over their heels.
Similar to top brands like Kenneth Cole and ALDO, Chelsea Paris's heels are also available in the form of ankle straps, wedges, slingbacks and many other versatile range of options.
Some of the Best Chelsea Paris Stiletto Heels!
Where To Buy Chelsea Paris
Some of the platforms where you can find Chelsea Paris Heels at:
When Do You Wear Chelsea Paris Stiletto Heels?
| | |
| --- | --- |
| Types of Heels | Suitability Rating |
| Casual | 8/10 |
| Party | 7.5/10 |
| Formal | 7/10 |
| Bridal | 5.5/10 |
Chelsea Paris – Shipping and Return Policy
Countries
Shipping & Return Policy
United States
Shipping: 2-4 working days

Return: within 14 days from the date purchased.

United Kingdom
Shipping: 2–4 business days

Return: within 14 days from delivery.

Canada
Shipping: 3-7 business days

Return: within 14 days from delivery.

Australia
Shipping: 3-7 business days

Return: within 14 days from delivery.
At A Glimpse: Customer Feedback Regarding Chelsea Paris
Based on the customer reviews online, most customers love the brand and are satisfied with their purchases. They claim that the heels are beautiful and last them a long time too. The customers also commend the brand on its excellent craftsmanship and quality of the heels. All in all, they have no complaints about the brand. It would be safe to say that investment in this brand's heels would prove to be fruitful in the long run. So, head on to the official website to browse through the stunning range of heels and get your grabs at prompt!