The first impression is the last impression – this adage surely has a lot of weightage even now. People are more fascinated and amused by our looks than anything else. So, whether it's a job interview, a date night, or a special event happening, each and every one of us wants to leave a lasting impression on the audience. That can easily be done by achieving the put-together and sleek look with a pair of closed toe heels. Not only do closed toe stiletto heels protect your toes from injuries, but they accentuate your feet, making them appear more ladylike and feminine.
What You Need To Know Before Buying Closed Toe Heels:
You may assume that closed toe stiletto heels would look old-fashioned or very traditional. However, we have newer versions of closed toe stiletto heels that are suited to many occasions and preferences. Ranging from ankle strap heels closed toe to slingbacks, pumps, closed toe block heels, closed toe platform heels, heeled mules closed toe and many others – the choices are limitless. A few things that you need to know before investing in closed toe stiletto heels include the following:
Your Individual Requirement

Some women want to have a pair of closed toe stiletto heels for formal events like weddings, while some like to have them for parties. Whatever the individual requirement may be, it is important to note that a more formal version of closed toe heels would be appropriate for wedding sort of events, while informal versions with a strappy look would be better for party-type events.

Who Should Buy Closed Toe Heels?

The answer is very simple – women who love to look classy. Closed toe heels are associated with royalty and luxury, hence they should be bought by women who love to experience both things and who love attending formal and informal events.

Features To Look Out For

Closed toe Heels can come with a strappy look, embellishments, buckles, various textures, heel shapes, heel height, and a lot more. You can pick the one that best suits your needs as you browse through popular designer brands like Ted Baker, Jessica Simpson, and others.

Jennifer Lawrence

Miranda Kerr

Selena Gomez
Disclosure: This post contains affiliate links. When you purchase a service or a product through the links, I sometime earn a commission, at no additional cost to you. Read my full disclosure here.
Without further ado, let's head on to our top picks for the best Closed Toe Stiletto Heels:
 Stiletto Closed Toe Heels in 2023
1. Jessica Simpson – Draiye Closed Toe Platform Heels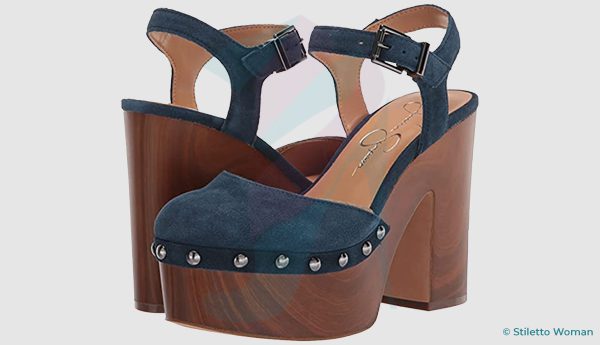 If you're the type of person who prefers bold and extra designs that are very forthcoming, then these closed toe platform heels by Jessica Simpson are sure to leave you awestruck. With the majestic flow and the classic black color, these closed toe platform heels sure to make heads turn and they'll go well with most outfits. Besides that, thanks to the platform heel style, they'll give you more support and balance too.
2. Cole Haan – Tali Bow Sling Pump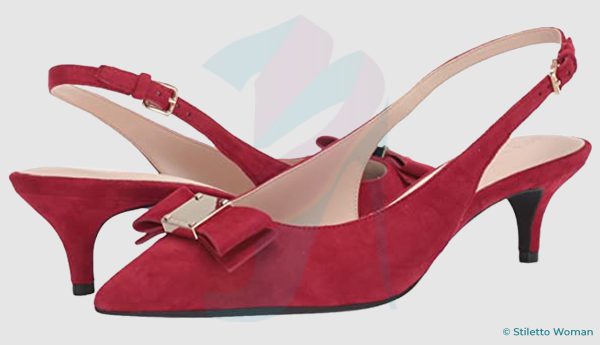 Nowadays, the most common trend in heels is the slingback style. Cole Haan took the idea from the trend and came up with an ultra modern and super chic version of the slingback style to appeal to the audience. These heels have a feminine and classy appeal which makes them great for formal and informal events. Also, they will grip your feet well preventing slip offs.
3. Lauren by Ralph Lauren – Lanette Pump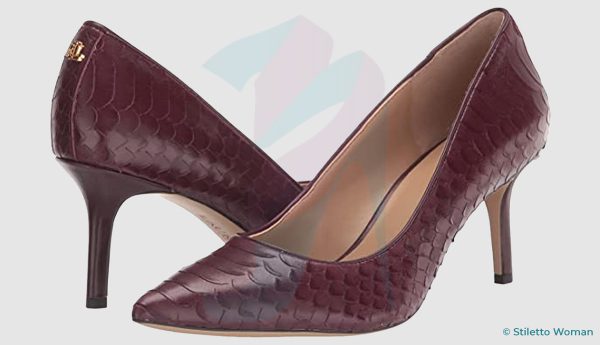 Ralph Lauren is a renowned brand and has a strong customer base. These heels by Ralph Lauren feature a sophisticated and classy look. Owing to the minimalistic appeal of the footwear, they're suitable for formal occasions like interviews and work wear, even casual strolls too if your outfit is somewhat fancy. They come in a convenient heel height too, so they make a comfortable pair!
4. Jessica Simpson – Pirrie Ankle Wrap Pump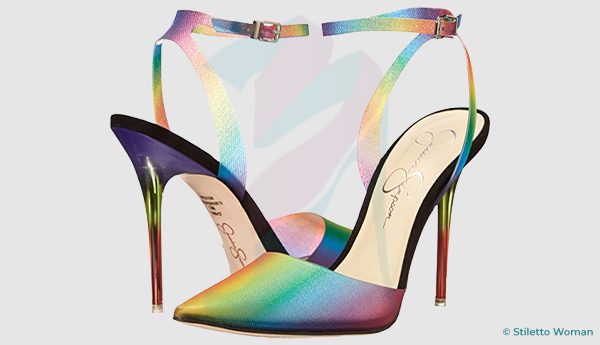 Another really innovative pair of ankle strap heels closed toe that you should try would be that of Jessica Simpson. These ankle strap heels closed toe come in a stiletto heel design which makes them super attractive and they can elongate your legs too. They're sturdy and will last you a really long time too. They consist of the timeless ankle strap look, which again, adds to the overall appeal of the footwear, making you look super attractive.
5. Franco Sarto – Pisa Pump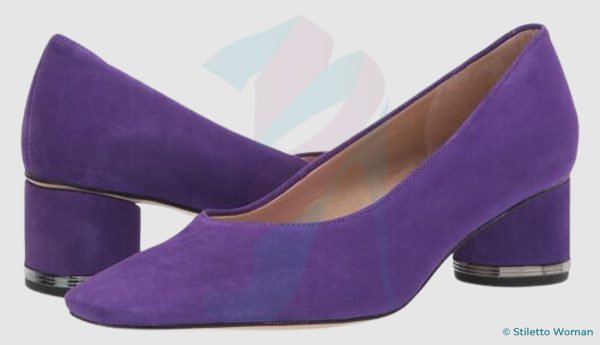 Featuring a convenient heel height with a minimalistic design, these heels by Franco Sarto excuse confidence and finesse. These heels can surely make a strong fashion statement and make you achieve that sophisticated look. You can pair them up with a nice outfit and you're sure to make jaws drop with the amount of modernity and creativity they ooze.
6. Anne Klein – Fabulist Pump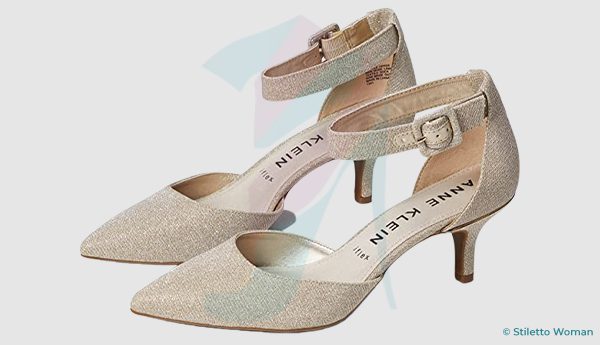 Anna Klein always has the most upbeat and unique designs when it comes to stiletto heels and these ankle strap heels closed toe is no exception. Featuring a convenient low heel height, these come with an ankle strap that secures your feet well. They come with a glossy appeal which makes them stand out from the rest of the heels. These ankle strap heels closed toe are breathable and sturdy too!
7. Steve Madden – Brooklyn Mule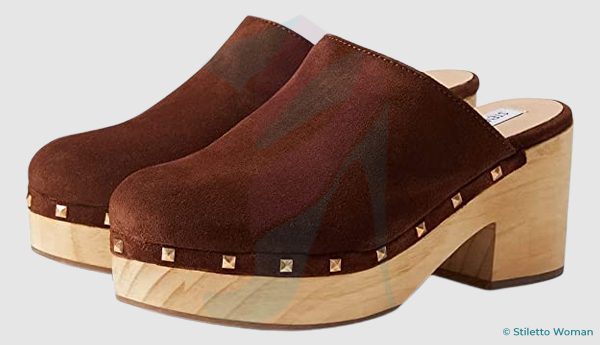 Here's another great pair of heeled mules closed toe for you if you hate the idea of stiletto heels. These heeled mules closed toe by Steve Madden are an easy-going pair that is manageable and lightweight. Featuring a slip-on style and a closed toe, it secures your feet firmly preventing slip offs which is very common in thong-style heels or backless heels. You can walk in these heeled mules closed toe for hours without experiencing any discomfort.
8. Vince Camuto – Halria Platform Pump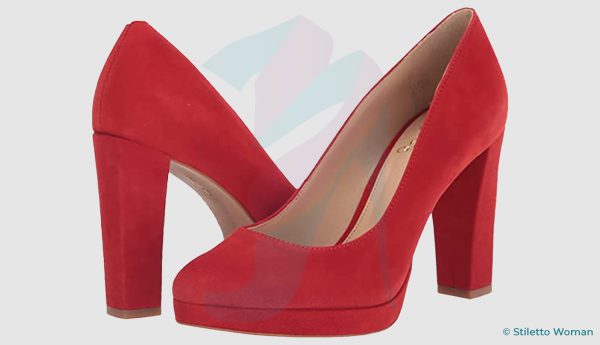 If you want to leave a lasting impression, go for these ultra-chic closed toe platform heels by Vince Camuto. The brand promises excellent quality of its footwear hence you can trust your money with this brand too. Featuring a high block heel design, they can not only give you a height boost but make it easy for you to walk in them as they offer you more balance and support. They make the best pair of closed toe platform heels.
9. LifeStride – Suki Pump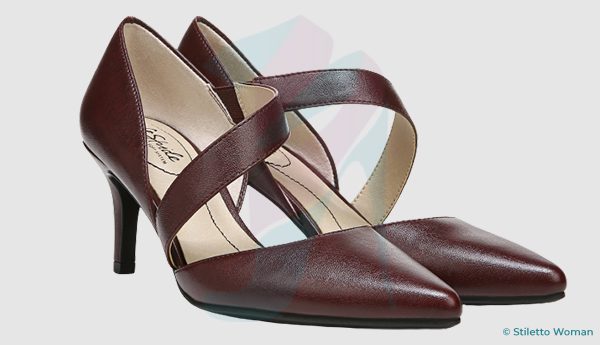 Looking for something easy going yet significant? Then look no further, as these heels by LifeStride are sure to catch your attention. They do not come with an intensely strappy look, but they are carefully crafted to be perceived as a comfortable yet a chic pair of closed toe heels. Thanks to the mid strap, your feet will stay firm and won't slip off easily.
10. NINE WEST – Faiz3 Pump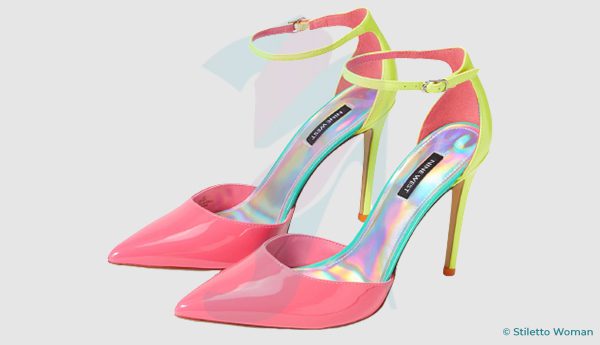 Looking for heels which can give you the best height boost? Then Nine West can serve the purpose just right! These opulent closed toe heels by Nine West will surely leave you stunned at the excellent craftsmanship. These heels exude finesse, luxury and glamor at its best. You can make a strong fashion statement as you walk by in a room full of people.
11. Stuart Weitzman – Mira Mules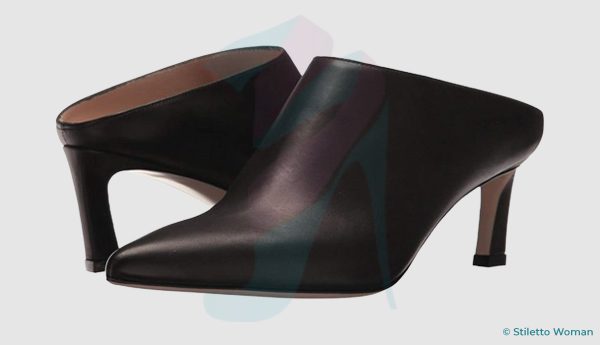 A really high end and premium option that you could consider for heeled mules closed toe would be Stuart Weitzman. The brand perfects the idea of luxury and comfort. These heels take the form of mules with a low heel height, but an ultra-modern design that covers your feet entirely. It has a backless design which means you won't have to face the discomfort of straps itching your feet constantly. These heeled mules closed toe are a must keep.
12. Steve Madden – Vala Pump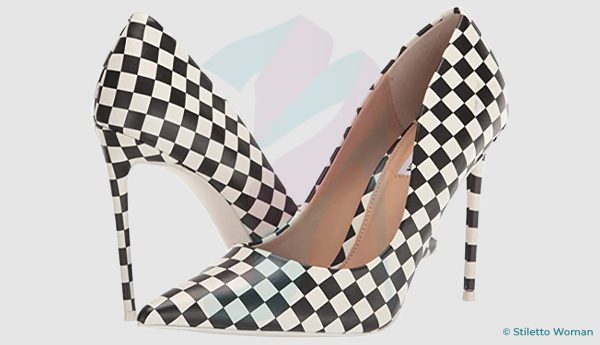 Another good option for all the women who are a pro at wearing stiletto heels and don't mind the heel height would be Steve Madden's closed toe heels. These heels come with a glossy and ultra classy appeal which can uplift a dull outfit. Not only will they make you look attractive but they can also be a good addition to your heels collection.
13. Ted Baker – Savana Pump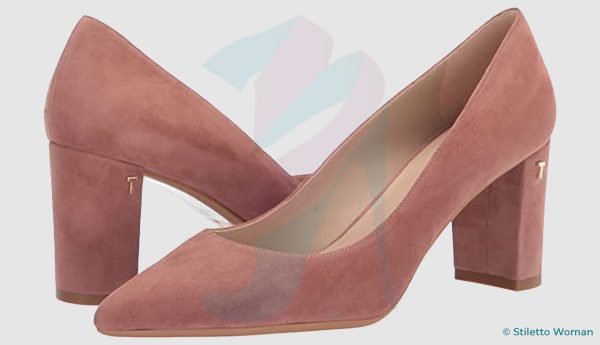 A brand that's known worldwide for its timelessly graceful and stylish footwear designs, Ted Baker's closed toe block heels feature a simplistic look with an easy slip-on style and a block-heel design. They are very comfortable and you'll feel like you are walking in the air – they will feel breezy. These closed toe block heels are lightweight, chic and sophisticated, so they'd be appropriate for formal events mostly.
14. Bella Vita – Quilla Pump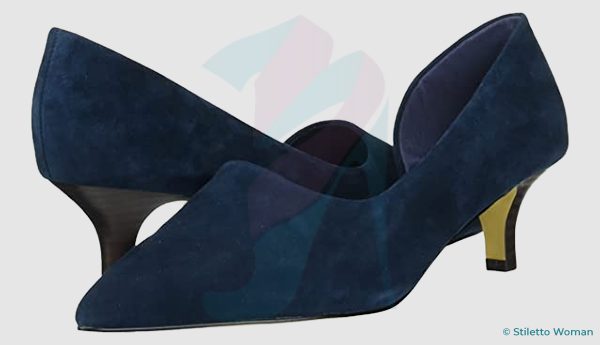 Taking a modern twist, these heels by Bella Vita are sure to win your heart by the innovative design. They come in a low heel height and closed toe style which makes it easy for you to walk in them without the fear of tripping or experiencing embarrassing slip offs. These come in various colors, but the classic black color can go well on most occasions and with most outfits.
15. SJP by Sarah Jessica Parker – Carrie Dress Pump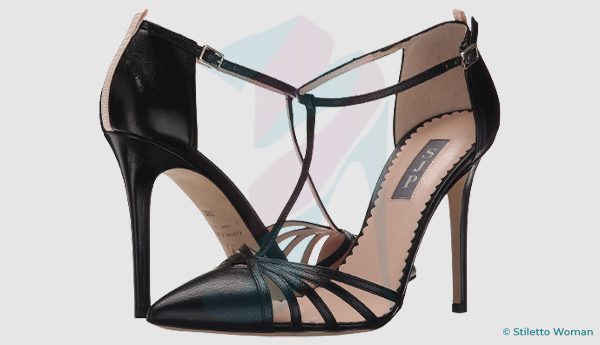 As bold as she is, the glamorous and sensational, Sarah Jessica Parker's footwear line impresses all the women who prefer upbeat and adventurous designs. With neon and exciting colors defining most of her heels, there's so much more to explore in this brand. These heels feature a thong style with an ankle strap to grip your feet well. They come in a medium heel height which makes them appropriate for most occasions and won't make you tired instantly. They'd be a good addition to your heels collection.