Though it's more of a winter trend than that of a summer trend, heels with fur and shearling can surely make a strong statement. They exude a charm and finesse like no other. Designers all over the world have come up with innovative strategies to design heels with fur and shearling in a way that they can be worn in fall or spring season too, without making your feet excessively warm.
What You Need To Know Before Buying Heels With Fur/Shearling:
You may assume that such heels would look very tacky and extra as compared to that of the look of simpler heels. However, we have newer versions of such heels which are suited to many occasions and preferences. Ranging from open toe, closed toe, square toe, block heels, and many others – the choices are limitless. A few things that you need to know before investing in them include the following:
Your Individual Requirement

Whether it's your prom, graduation ceremony or the desire to have heels with fur/shearling, know that there are many variations out there. So make your picks wisely according to the occasion and your preference.

Who Should Buy Heels With Fur/Shearling?

Women who love to look creative and feminine. Those who have royal and exquisite fashion tastes would love to go for a nice pair of furry heels. Also, such heels would be appropriate for winter and fall season, so women who live in extreme climatic regions, may want to invest in a pair or two.

Features To Look Out For

Such heels can come with a strappy look, embellishments, buckles, various textures, heel shapes, heel height and a lot more. You can pick the one that best suits your needs as you browse through the popular designer brands like Gianvito Rossi, Dolce and Gabbana and others.

Erin O'Connor

Kylie Jenner

Selena Gomez
Disclosure: This post contains affiliate links. When you purchase a service or a product through the links, I sometime earn a commission, at no additional cost to you. Read my full disclosure here.
Without further ado, let's head on to our top picks.
 Stiletto Heels with Fur/Shearling in 2023
1. Katy Perry – The Geli Combat Mule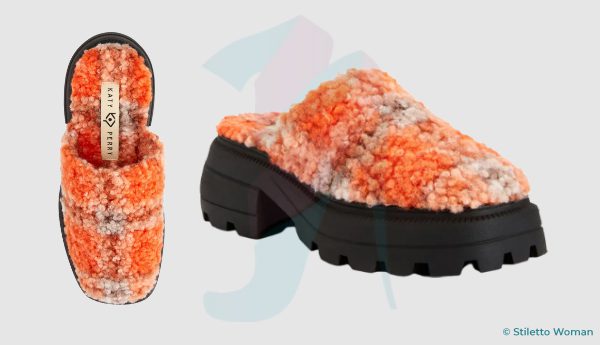 Ranking at the very top, these clog inspired mule heels come with plaid faux fur and a rugged combat sole to make them flexible and savvy enough for the casual strolls out in the streets. They'll not only be super comfortable, but they'll look chic too.
2. Steve Madden – Karoo Heeled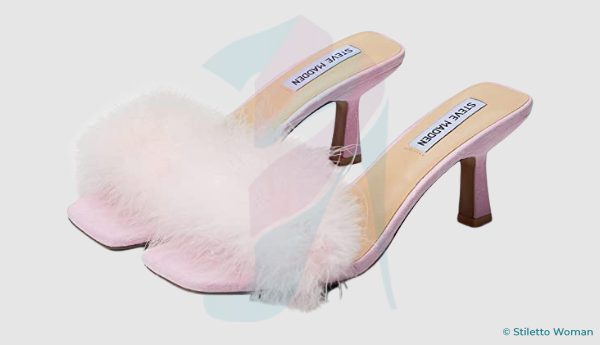 Another great pair of heels that you shouldn't ignore would be that of Steve Madden. These heels ooze the classic Hollywood glamor owing to the fluffy kitten heel style with lavish furry camp which is bound to make heads turn and grab attention of the audience.
3. Circus by Sam Edelman – Brenna Sandal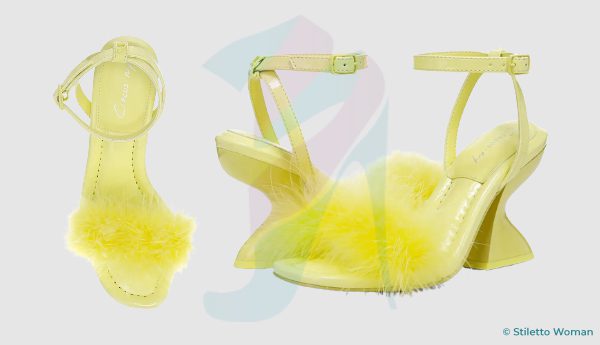 A cool brand that you should be investing in should be Sam Edelman. Marked by its American detailing, it's sure to not disappoint you. These geometric, sculpted heels balance the dramatic flair of the feathery vamp strap with a nice glow that's sure to make a strong fashion statement.
4. Pelle Moda – Era Wedge Mule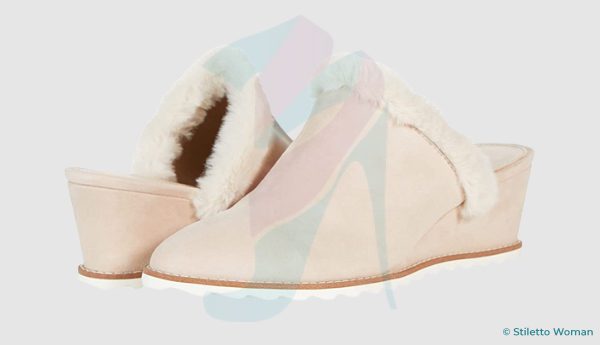 If you love simplicity and sophistication above all, then go for a pair of Pella Moda's heels. These heels come with a plush faux shearling that trims the instep of a suede mule which is fashioned with an almond toe and is lifted by a wedge heel that's going to make the walking experience super easy for you.
5. Kurt Geiger – Kensington Faux Sandal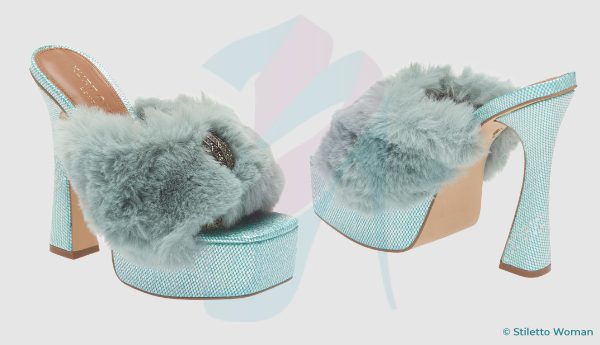 When in doubt, go for a pair of platform heels. These heels come with plush faux fur that dials up the retro charm. Not just that, but they offer more comfort and balance too. You can simply slip them on and go about your day easily too, thanks to no excessive straps.
6. André Assous – Sofi Clog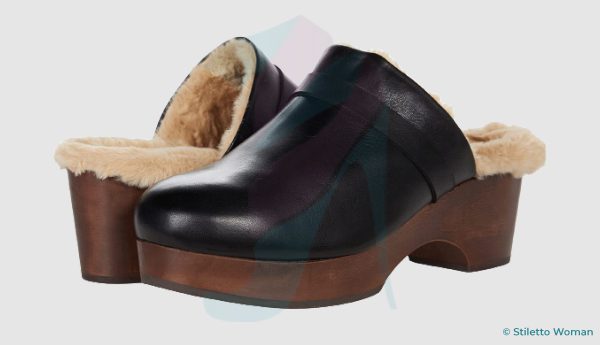 Another pair that exudes finesse and modernity at its best would be this one. These clog inspired mule heels come with faux fur lining that adds plush comfort to a burnished leather which is set on a wood grain platform to help you look fashion forward.
7. Jeffrey Campbell – Delanie Mule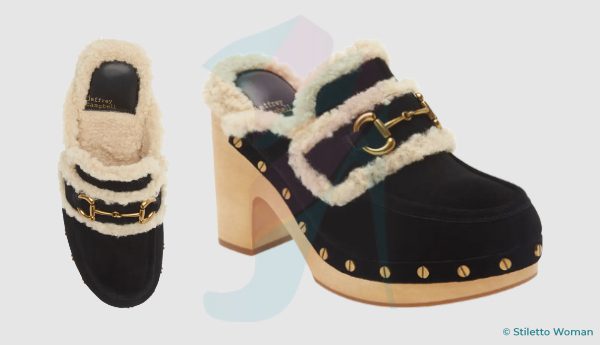 Looking for something similar to a clog look? Then these heels by Jeffrey Campbell are sure to leave you stunned. These heels come with faux shearling detailing over the chunky mule style that's punctuated with goldtone studs around the midsole and set on a wood grain platform to give you more support.
8. Swedish Hasbeens – Fluff Clog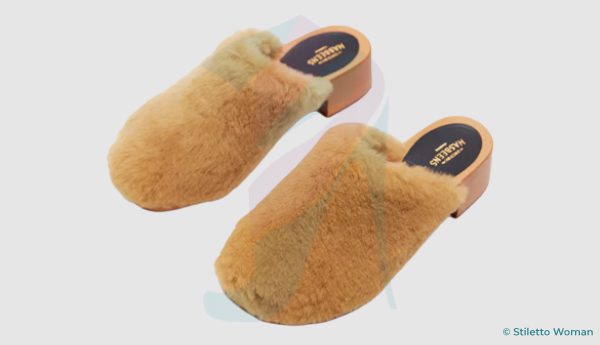 Here's something super casual for you. These heels feature fluffy genuine shearling that brings a plush tactile element to a to a clog infused with '70s-inspired style that's right on trend. These heels are convenient, lightweight and breathable so they can be worn on casual events too.
9. Tory Burch – Genuine Sandal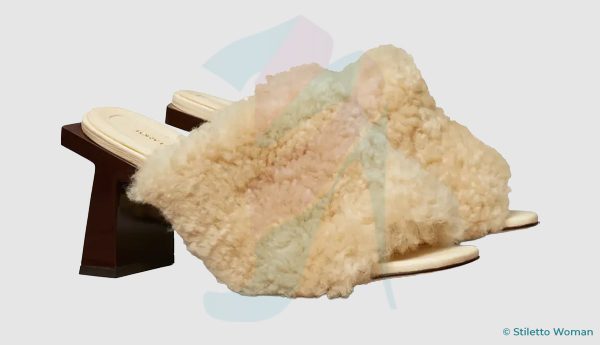 Tory Burch defines fashion in an innovative sense when it comes to heels. These heels come with a mule inspired design that has a plush genuine shearling upper and is set on a chic T shaped block heel to make a strong statement and make jaws drop!
10. Acne Studios – Bepointy Faux Pumps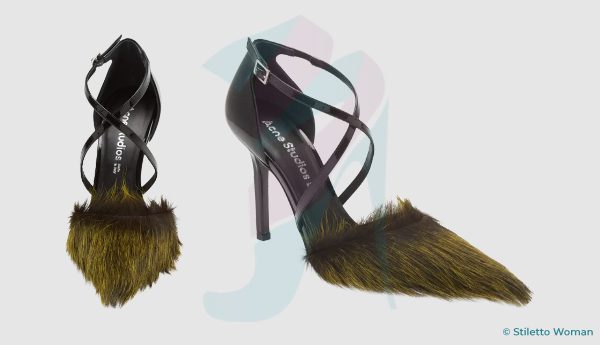 Here's something that's appropriate for the summer and spring season too! These heels are perfect for those trendy walks on the wild side, this strappy stiletto pump feature a significantly pointy toe wrapped in faux fur to make sure you look super attractive and ultra modern.
11. Saint Laurent – Tribute Sandal
One of the most high end and exquisite options for you to consider in terms of fur and shearling heels would be that of Saint Laurent. These heels are crafted in Italy with interlocking straps of plush genuine shearling and a square toe. You can be sure of the superior quality of the heels since they have the prestigious label of made in Italy and they're also super convenient.
12. Dolce & Gabbana – Keira Colorblock Sandal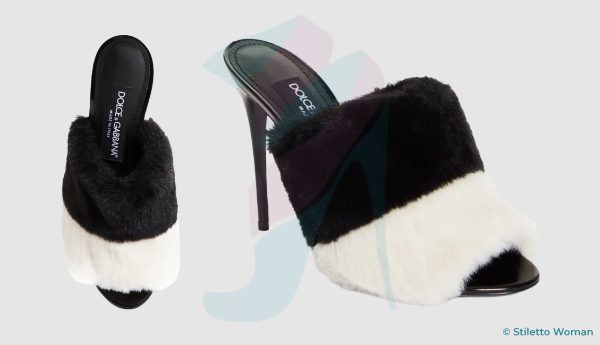 Another one of high end and exclusive options for you would be that of Dolce and Gabbana. You must've heard the brand name earlier too. These heels feature plush faux fur in a bold colorbocked design bringing striking graphic and tactile elements to a slide raised on a svelte logo-embellished stiletto. Not only can these heels give you a height boost, but also make sure that you look chic as ever.
13. MJil Sander – Bulb Genuine Pump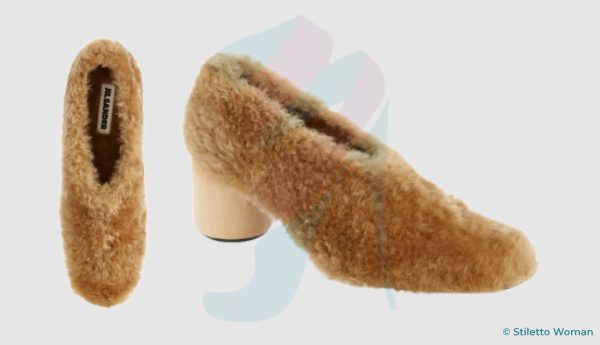 Though an expensive option, but worth it in the long run, these heels by Jil Sander are perfect for the fall and winter season. They come with a wooden heel in a brand-signature shape that elevates a genuine-shearling pump built for total comfort. You can wear them at the airport and even on casual strolls too.
14. Keeyahri – Jenine Fairytale Pump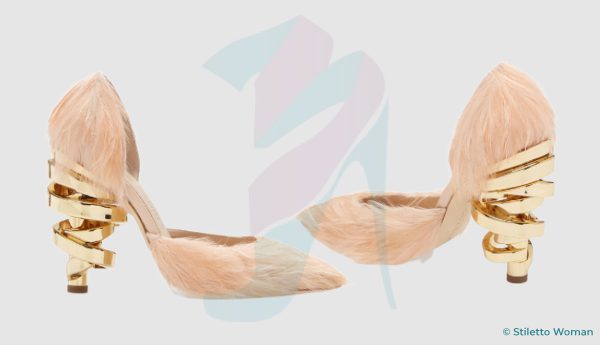 Another great pair, however an expensive one can be these artistic heels by Keeyahri. These heels put an artistic twist on this pointy-toe d'Orsay pump with a signature swirl heel inspired by architect Hiroshi Nakamura's spiraling Ribbon Chapel in Japan. They're sure to be the show stoppers.
15. Bottega Veneta – Double Strap Genuine Sandal
Last, but not the least, these heels come with two bands which are covered in clouds of fuzzy shearling. The heels come with a sleek and minimalist design at the sole which support the glamorously dramatic look of dual straps covered in clouds of fuzzy shearling. Though it's ridiculously expensive, it's going to last you a really long time, that's for sure!