Whether it is their artistic abilities, creative minds or a knack for innovation – designers of all sorts definitely end up coming up with a masterpiece. These include interior designers, fashion designers, etc. When we talk about fashion designers, the dynamics are such that the contemporary fashion trends drive away standard styles, bringing in newness. Hence it is indeed, survival of the fittest for the fashion designers. Calvin Klein is an example of a brand that survived many setbacks, yet is reputable.
About Calvin Klein
Calvin Klein was founded in 1968 by Calvin Klein and Barry Schwartz. It is headquartered in New York, USA and ships products worldwide. The company is famous for its product range including undergarments, sportswear, perfumes, as well as stiletto heels. In 2002, Calvin Klein was acquired by Phillips van Heusen. Jessica Lomax is the Global Head of Design as of November 2020.
The target market of Calvin Klein includes the youth, business executives, and urban upper class. The age range varies between 15-40. It sources from various countries including, China, Sri Lanka, Vietnam, Cambodia, Indonesia, India, Turkey, Tunisia, Kenya, and Bangladesh. There are around 137 stores of CK in the USA, but the count varies for other others.
The Types of Heels Available at Calvin Klein
Calvin Klein offers a range of stiletto heels for women under the category of heels.
Heels
Pumps
Stiletto Heels
Boots
Slingback heels
Who Wears It?
Calvin Klein is a premium and exquisite American brand whose products are commonly purchased by people around the globe. Owing to the massive popularity amongst celebrities, models as well as other famous personalities, the scope of CK is not just limited to USA, but can be seen being worn by famous personalities outside USA too. Here are some of the examples:
Celebrities:

Emma Watson
Dua Lipa

British Royal Family

Kate Middleton
Meghan Markle

Other Famous Personalities:

Melania Trump
Michelle Obama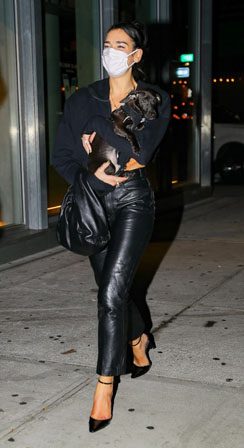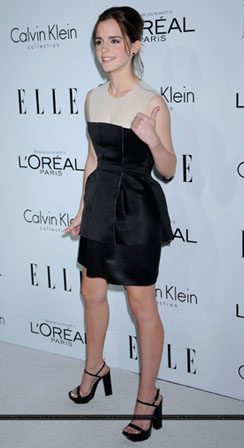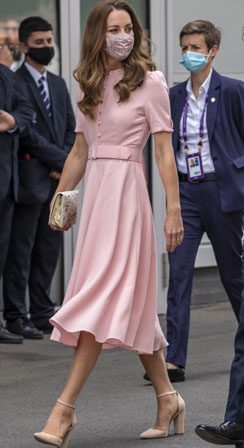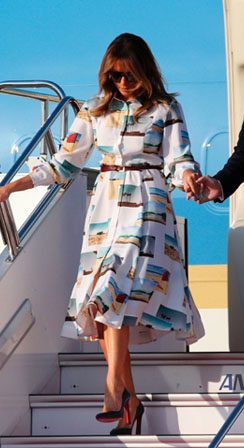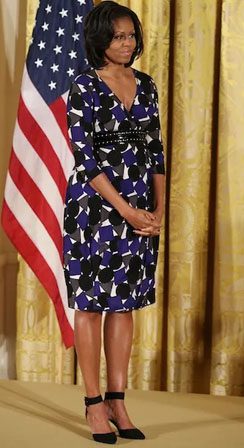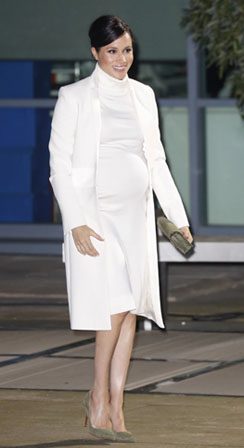 The brand is not just for the celebrities, the royal family and famous personalities though, it can be purchased by anyone. In fact, I have a CK perfume and a pair of CK stiletto heels myself which I have kept for special events only (owing to the brand exclusively).  Hence, by personal experience, they're a keeper.
Is it for me?
The thing with Calvin Klein is that they have a very limited range of heels available. Apart from basic pumps, slingbacks, stiletto heels and a few wedge heels, rhwy don't offer much in terms of versatility. Though you'll get gorgeous designs in pumps, but they will be limited to a few pairs only. This limits the scope, yet it maintains the brand exclusively, as I mentioned earlier.
The brand is for you if you're someone who prefers the finer things in life and would rather opt for the brand name than the styling or designing. CK has some of the classiest range of heels which you can keep for a rainy day.
Criteria Based Rating: Calvin Klein
Design & Style
6/10
Though there are no diverse range of stiletto heels, but the ones that are there, are available in new styles with strappy features, making them classy.
Colour Range
3/10
Very limited range of colours. A total of 4 colours are available for stiletto heels collection.
Affordability
10/10
15-40 year olds can easily afford Calvin Klein. You can find heels within $100 or even under $25.
Celebrity Preference
9/10
Most celebrities swear by the brand and wear the heels to red carpets, met gala and other famous events.
Disclosure: This post contains affiliate links. When you purchase a service or a product through the links, I sometime earn a commission, at no additional cost to you. Read my full disclosure here.
Similar Stiletto Brands like Calvin Klein
A direct competitor of Calvin Klein, Ralph Lauren, comparatively, has a better range of stiletto heels than CK. It has more color options, various designs and stiletto heel styles too.
Similar to CK, Armani has a sophisticated range of colours available for the stiletto heel, though the range is much more diverse than that of CK, they're both quite similar when it comes to simplicity in terms of design of the stiletto heels.
Some of the Best Calvin Klein Stiletto Heels!
Where To Find Calvin Klein
Some of the platforms where you can find Tory Burch Heels at:
When Do You Wear Calvin Klein Stiletto Heels?
| | |
| --- | --- |
| Types of Heels | Suitability Rating |
| Casual | 6/10 |
| Party | 4/10 |
| Formal | 2/10 |
| Bridal | 1/10 |
Shipping and Return Policy
Countries
Shipping & Return Policy
United States
Shipping: 1-14 working days

Return: within 45 days of your shipment confirmation date.

United Kingdom
Shipping: 4-5 business days

Return: Within 120 days after you've received the order.

Canada
Shipping: 2-8 working days

Return: within 45 days of your shipment confirmation date.

Australia
Shipping: extra 7 days on top of normal delivery times.

Return: 30 day refunds on products.
At A Glimpse: Customer Feedback Regarding Calvin Klein
A brand that has been around for more than 50 years, promising brilliance in quality and standards, maintaining its reputation as a high end luxury heel brand, besides the restricted range of footwear, customers do not complain of much. Notably though, they do complain that Calvin Klein's sizes do not follow their size chart, which creates a hassle for them. Besides that, most customers agree that CK's heels last you a very long time, so they're a good investment!