The trend setter, the game-changer and the all-time popular, USA and its fashion brands have always been the talk of the town around the globe. With many American designer brands endorsed around the world, America has gained significant respect and recognition in terms of timeless fashion trends. One of the American brands which has grown a lot over the past few years, includes PAIGE. It not only excels in footwear for women, but also men.
About Paige
Paige was founded in 2004 and is headquartered in Los Angeles, CA. The founder of this brand is Paige Adams-Geller. It has stores across the globe and it is also available on various online platforms like Nordstrom and similar websites. Besides that, the brand offers fashion forward heels that are suitable for most occasions.
The brand has a diverse product portfolio which an cater to most of your demands including apparel, shoes and much more. It targets the younger generation who are aged between 20-45. It also targets the elites within the society. Since it is a fairly new brand, it is still in the process of expanding.
The Types of Heels Available at Paige
Paige offers a range of stiletto heels for women under the category of heels.
Types of Heels
Pumps
Stiletto Heels
Platform Heels
Mules
Boots
Sandals
Disclosure: This post contains affiliate links. When you purchase a service or a product through the links, I sometime earn a commission, at no additional cost to you. Read my full disclosure here.
Who Wears It?
Even though it is an American-inspired brand, people wear it across the globe, including Canada, UK, and Australia too. Some of the celebrities who love the brand include the following:
Celebrities Who Wear Paige :
Kelly-clarkson
Priyanka-chopra
Lauren-bushnell
Miley-cyrus
Dua-lipa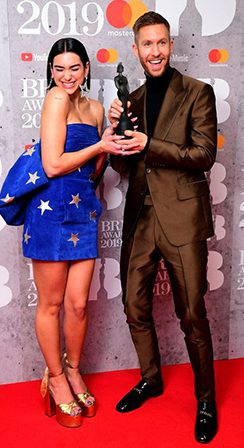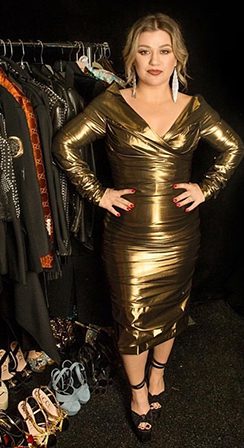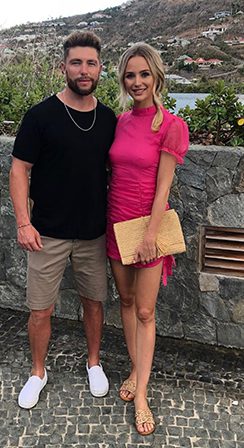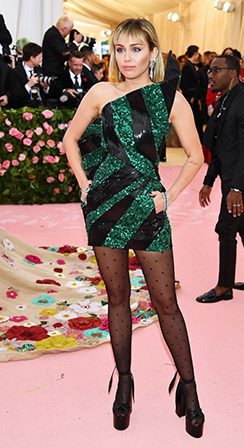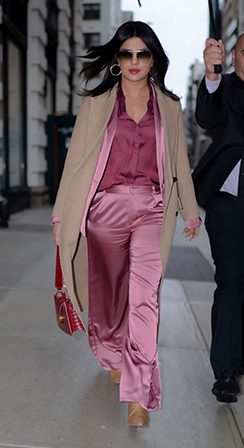 The brand is not only for famous people or celebrities, even you can get yourself a nice pair of stiletto heels which are comfortable and suitable for everyday wear. Even I own a pair of heels by Paige, and I love the glossy look!
Is it for me?
If you're the fashion-forward, stylish, and a trend-following person, then Paige is for you! You'll love the heels if you love shopping on a budget. Also, if you're the type to want to be able to experience luxury at economical prices, then this brand should be your go-to. Heels by Paige are best for women who prefer durable and long-lasting material. Additionally, if platform heels are your thing, then you'll love it!
Criteria Based Rating: Paige
Design & Style
 8/10
The brand has chic and modern heels. From comfortable and casual wear to formal and stylish heels it has it all.
Colour Range
8.5/10
Offers a good number of colours which are suited to everyday wear and special occasions.
Affordability
6/10
You can easily get a nice pair under $100 at Paige, but the prices can go up to $450 too.
Celebrity Preference
9/10
Most celebrities love Paige because of its chic and contemporary heel designs. So, it has a loyal list of celebrity following.
Similar Stiletto Brands like Paige
Similar to Cole Haan, Paige is an American brand and is an economical solution for all your heels problems. You can get a stylish pair at a very economical price. You can get lucky if there's a discount too!
Similar to Sam Edelman, Paige offers opulent designs and chic heels which accentuate your figure, featuring ankle strap, lace up and many other ultra-modern styles.
Some of the Best Paige Stiletto Heels!
Where To Buy Paige
Some of the platforms where you can find Paige Heels at:
When Do You Wear Paige Stiletto Heels?
| | |
| --- | --- |
| Types of Heels | Suitability Rating |
| Casual | 8/10 |
| Party | 8.5/10 |
| Formal | 7/10 |
| Bridal | 5.5/10 |
Paige – Shipping and Return Policy
Countries
Shipping & Return Policy
United States
Shipping: 3-5 working days

Return: within 30 days of the original purchase date.

United Kingdom
Shipping: 5-7 working days

Return: within 30 days of the delivery date.

Canada
Shipping: 5-7 working days

Return: within 30 days of the delivery date.

Australia
Shipping: 5-7 working days

Return: within 30 days of the delivery date.
At A Glimpse: Customer Feedback Regarding Paige
Based on the customer reviews online, customers are generally happy with their purchases. They claim that their heels are durable, comfortable, and long-lasting. The quality is top notch and customers do not regret buying a pair or two from Paige since the heels are like a multipurpose solution as they can be worn on many occasions. From night outs, casual strolls to many other events, Paige will do you more good than harm.