The region that has rich history and is known as the hub of fashion – Italy excels in all domains including fashion. When we talk about Italy, it's not just the rich history or the scrumptious Italian cuisines which are tempting and inspiring, but also the fashion trends that are irresistible. The people of Italy are hyper-conscious about how they look and the kind of trends they adapt to, therefore the designers work diligently to execute excellent craftsmanship and sophisticated, yet luxurious designs of the stiletto heels. One of the most popular and renowned Italian brands is known as Dolce & Gabbana.
About Dolce & Gabbana
Founded in 1985, Legnano, Italy by Stefano Gabbana, Domenico Dolce, the company is headquartered in Milan, Italy. The brand became famous for detailed embroidery, embellishments, animal prints and Italian styling in terms of heels. It currently has 222 stores across 41 countries, which makes it a big company too.
Some of the production of Dolce & Gabbana is done in Italy and France, while some accessories are manufactured in China. The brand caters to both, men and women, aged between 25 to 65 years. However, Dolce & Gabbana also caters to a younger audience (15 to 25 years old).
The Types of Heels Available at Dolce & Gabbana
Dolce & Gabbana offers a range of stiletto heels for women under the category of heels.
Types of Heels
Pumps
Sandals and Wedges
Boots and Booties
Flats and Lace Ups
Slides and Mules
Rainbow Lace Collection
Disclosure: This post contains affiliate links. When you purchase a service or a product through the links, I sometime earn a commission, at no additional cost to you. Read my full disclosure here.
Who Wears It?
The hub of fashion trends, Italy – where the Italian designers work relentlessly to come up with opulent designs, Dolce & Gabbana is no exception. Even though it is an Italian inspired brand, people wear it across the globe, including UK, USA, and Canada too. Some of the celebrities who love wearing Dolce & Gabbana are:
Celebrities Who Wear Dolce & Gabbana :
Saweetie
Ivanka Trump
Jennifer Lopez
Dame Helen Mirren
Tiffany Young
Doja Cat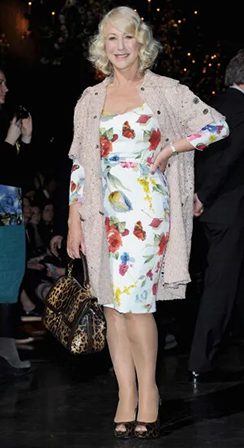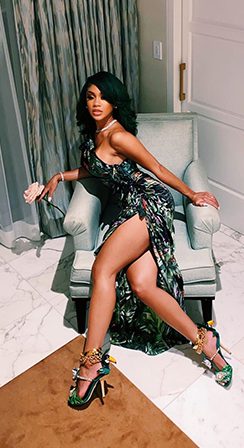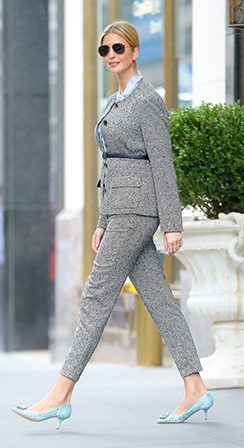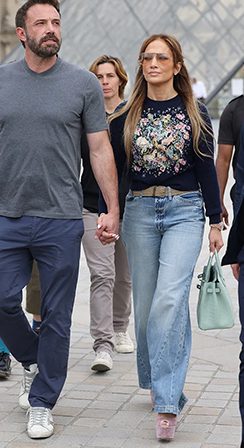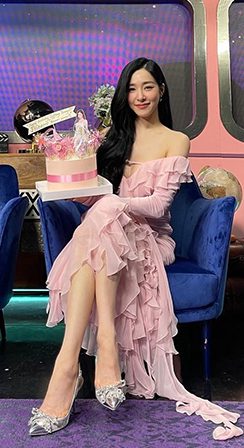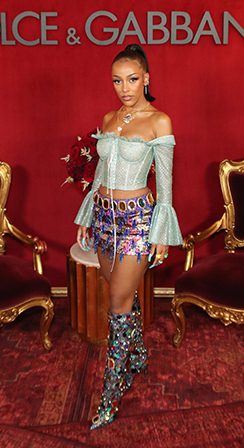 The brand values inclusivity, hence, it is not restricted to celebrities only. Even you can get yourself a pair of Dolce & Gabbana wedge heels if you're able to afford them. The seamless styles are a dream of all women.
Is it for me?
This brand is for all those who love to stock up on the heels by the best designers in the world. The brand is suitable for women who are outgoing and don't mind spending on the finer things in life, especially when it comes to fashion. The brand is marked by its exclusivity and extravagance.
Criteria Based Rating: Dolce & Gabbana
Design & Style
 9.5/10
The brand exudes modernity and vigor for fashion trends. From comfortable and casual wear to formal and stylish heels it has it all. Most of the heels are filled with embellishments and exude luxury at its best.
Colour Range
9.5/10
Offers a generous number of colours which are suited to everyday wear and special occasions.
Affordability
2/10
Similar to brands like Jimmy Choo and Manolo Blahnik, Dolce & Gabbana is a very expensive brand targeted towards wealthy women and those belonging to the upper class.
Celebrity Preference
10/10
It is almost impossible to find celebrities who do not wear Dolce & Gabbana heels. It is the most popular brands amongst them.
Similar Stiletto Brands like Dolce & Gabbana
Similar to Manolo Blahnik and Alexander McQueen, Dolce & Gabbana is considered as a luxury, premium and high-end brand. It has a versatile range of heels ranging from slingback heels, pump heels, mules, wedge heels, to platform heels and a lot more.
Similar to Prada and Fendi, Dolce & Gabbana is also an Italian brand which has diverse range of colours including bold coloured heels with several embellishments on them. Both the brands suit women who prefer bold and daring styles and colours of stiletto heels.
Some of the Best Dolce & Gabbana Stiletto Heels!
Where To Buy Dolce & Gabbana
Some of the platforms where you can find Dolce & Gabbana Heels at:
When Do You Wear Dolce & Gabbana Stiletto Heels?
| | |
| --- | --- |
| Types of Heels | Suitability Rating |
| Casual | 7.5/10 |
| Party | 9.5/10 |
| Formal | 6/10 |
| Bridal | 7.5/10 |
Dolce & Gabbana – Shipping and Return Policy
Countries
Shipping & Return Policy
United States
Shipping: 3-4 Working Days

Return: 15 days from receipt of your order to return the goods back to them.

United Kingdom
Shipping: 3-4 Working Days

Return: 15 days from receipt of your order to return the goods back to them.

Canada
Shipping: 2-3 working days

Return: 15 days from receipt of your order.

Australia
Shipping: 3-4 Working Days

Return: 15 days from receipt of your order.
At A Glimpse: Customer Feedback Regarding Dolce & Gabbana
Based on the customer reviews online, most are happy in terms of quality and styling of the heels. They claim that the heels are super chic and fashionable, along with true to their size. On the other hand, customers do not like the fact that their customer service is not good. They claim that it is unresponsive and do not offer an ideal solution for a problem.