Whenever you plan a trip to Europe, the one place that you'd be most excited to visit would be Paris, hands down. The region is one of the top tourist spots for a reason. Besides being the top tourist spot, it is also the place that defines fashion in an innovative and chic way. All the Parisian trends ooze femininity and the brands place a lot of emphasis on the design of the products including heels as well. One of the most renowned luxury French based which was born in Paris includes Louis Vuitton.
About Louis Vuitton
Louis Vuitton was founded in 1854, in Paris, France by Louis Vuitton himself. It is headquartered in Paris, France as well. It is famous for high-end leather goods, iconic monogram handbags, sublime accessories, and cutting-edge fashion. It is estimated to have around 5,600 stores worldwide, which makes it an accessible brand too.
The heels are either made in France or Italy and hence the company boasts of using the finest materials, experienced craftsmen, and extreme care devoted to all manufacturing phases of the footwear. Louis Vuitton targets women aged 18 to 54 with high yearly salaries of $75,000 or more.
The Types of Heels Available at Louis Vuitton
Louis Vuitton offers a range of stiletto heels for women under the category of heels.
Types of Heels
Boots and Ankle Boots
Mules and Slides
Sandals and Espadrilles
Platform Shoes
Loafer and Ballerinas
Disclosure: This post contains affiliate links. When you purchase a service or a product through the links, I sometime earn a commission, at no additional cost to you. Read my full disclosure here.
Who Wears It?
Even though it is a French-inspired brand, people wear it across the globe, including USA, Australia, and Canada too. Some of the celebrities who love the brand include the following:
Celebrities Who Wear Louis Vuitton:
Audrey Hepburn
Catherine Deneuve
Lauren Bacall
Kim Kardashian West
Sarah Jessica Parker
Rihanna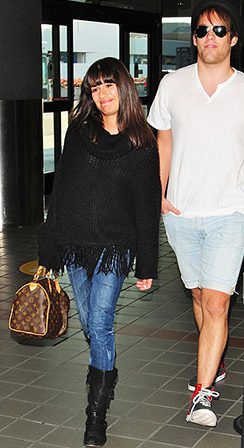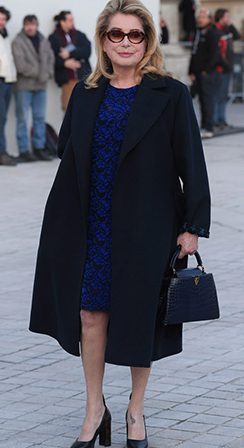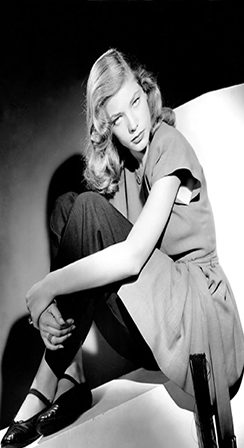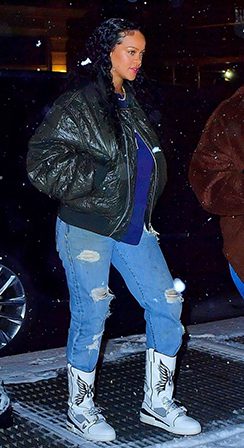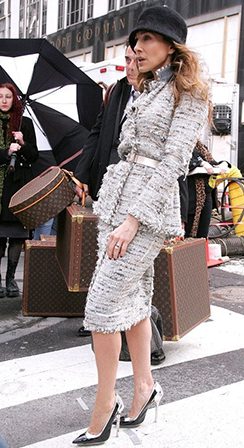 The brand is not just limited to celebrities or models, even you can get a pair or two if you're able to afford it. You might get lucky if there's a sale, but in general, Louis Vuitton's heels are very pricey and only the ones who fall under a certain income bracket can afford them.
Is it for me?
If you love spending on the finer things in life and don't mind a bit of extravagance, then this is the ideal brand for you. Since the brand is high-end and luxurious, only the ones who can afford the high prices can buy them. Besides that, if you are a trendy, stylish, and boisterous sort of person who loves fashion-forward heels, then Louis Vuitton heels would be your favorite.
Criteria Based Rating: Louis Vuitton
Design & Style
 8.5/10
The brand oozes creativity and modernity in terms of fashion trends. From comfortable and casual wear to formal and stylish heels it has it all.
Colour Range
8.5/10
Offers a diverse range of colours which are suited to everyday wear and are quite unique too!
Affordability
2.5/10
Louis Vuitton is a highly expensive brand where prices may go up to $1500 or above. So, invest wisely!
Celebrity Preference
10/10
Most celebrities love this brand because of its unique and contemporary stiletto heel designs, so the brand boasts a long list of celebrity following.
Similar Stiletto Brands like Louis Vuitton
Similar to Manolo Blahnik and Stuart Weitzman, Louis Vuitton is a high-end, premium, and luxury brand that has ridiculously high prices, but will offer a great variety of heels.
Similar to Fendi, Louis Vuitton also promises amazing quality and sturdiness. The heels by both brands are durable and long-lasting so you won't regret buying from here.
Some of the Best Louis Vuitton Stiletto Heels!
Where To Buy Louis Vuitton
Some of the platforms where you can find Louis Vuitton Heels at:
When Do You Wear Louis Vuitton Stiletto Heels?
| | |
| --- | --- |
| Types of Heels | Suitability Rating |
| Casual | 8.5/10 |
| Party | 9/10 |
| Formal | 8/10 |
| Bridal | 6.5/10 |
Louis Vuitton – Shipping and Return Policy
Countries
Shipping & Return Policy
United States
Shipping: 1-4 working days

Return: within 30 days of purchase.

United Kingdom
Shipping: 3-4 working days

Return: within 30 days of purchase.

Canada
Shipping: 2-10 working days

Return: within 14 days of purchase.

Australia
Shipping: 5-7 working days

Return: within 30 days of purchase.
At A Glimpse: Customer Feedback Regarding Louis Vuitton
Based on the customer reviews online, most customers are satisfied with their purchases, but they are not happy with the customer service. The customers claim that though the brand offers great versatility, but its customer service falls behind on the responsiveness, which can be an off-putting factor for many customers. All in all, if you want to experience luxury at its best, go ahead and invest in an LV pair and you won't regret it!