From the New York fashion week, celebrities, thriving film and music industry, to vogue magazines, fashion seems to be dominating the US industry. Inspired by most of the American designers, people around the world come up with their own. Though there are many other regions where designers come up with innovative styles which are then diffused onto the American culture too, it is mostly USA dominating all the spheres, which includes fashion fads too. One of the most reputable American brands is known as Jessica Rich.
About Jessica Rich
Born in 2015, founded by Jessica Rich, this is an American brand which is known for its timeless collection of footwear, apparel, and clothing line. It is headquartered in Los Angeles, California, United States. Jessica Rich offers a diverse range of products, along with excellent craftsmanship too.
The brand targets fashion forward individuals who are aged between 20-40 and are shopaholics too. Also, the brand targets women who have creative and bold fashion tastes, as the heels by Jessica Rich can be daring and adventurous. Nonetheless, it makes a great American brand, even though it is somewhat new.
The Types of Heels Available at Jessica Rich
Jessica Rich offers a range of stiletto heels for women under the category of heels.
Types of Heels
Sandals
Pumps
Platforms
Stiletto heels
Tie up heels
Ankle strap heels
Disclosure: This post contains affiliate links. When you purchase a service or a product through the links, I sometime earn a commission, at no additional cost to you. Read my full disclosure here.
Who Wears It?
This is an American-inspired brand, but people wear it across the globe including countries like UK, Canada and even Australia. Some of the people who love to wear Jessica Rich religiously include:
Celebrities Who Wear Jessica Rich :
Mary J. Blige
Jennifer Lopez
Chloe Bailey
Kylie Jenner
Kim Kardashian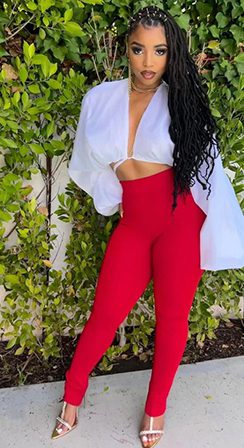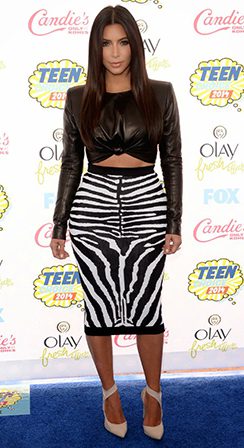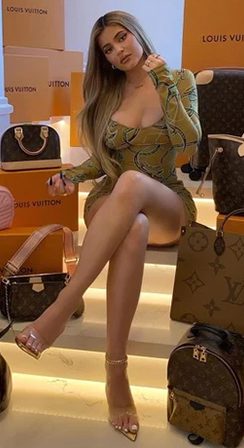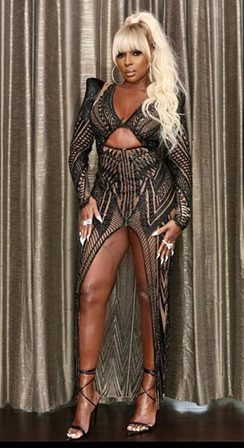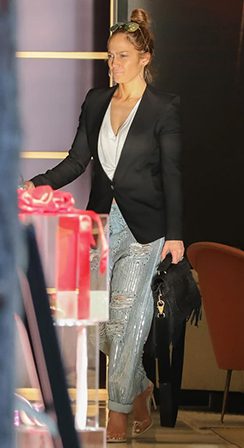 The brand is not just for celebrities and famous people, even you can get a pair of Jessica Rich stiletto heels through their official website, stores, and online retailers! I own a pair of Tie up heels by Jessica Rich.
Is it for me?
Jessica Rich is for the bold, boisterous and the outgoing kind of girls. It offers you luxury wrapped in comfort. If you love wearing heels and love investing in the finer things in life, then this is the brand is for you! Marked by its timeless American designs and bold looks, their heels would be best suited for the fun-loving and adventurous type of girls.
Criteria Based Rating: Jessica Rich
Design & Style
 9.5/10
From open toe to closed, straps to non-straps, and a lot more, Jessica Rich has a lot to offer.
Colour Range
6.5/10
It has a fair range of colours which make the stiletto heels eye catching.
Affordability
8/10
Jessica Rich is a relatively economical brand where you can get a nice pair under $100 too.
Celebrity Preference
8.5/10
Most celebrities like the Kardashians love Jessica Rich even for their casual strolls.
Similar Stiletto Brands like Jessica Rich
Similar to Aldo Shoes, Jessica Rich is an economical brand which is aimed at the fashion forward individuals. Both the brands feature lots of embellishments over their heels too.
Similar to Tory Burch, Jessica Rich is an American brand which features various types of heels including ankle straps, wedges, stiletto heels, and other versatile versions.
Some of the Best Jessica Rich Stiletto Heels!
Where To Buy Jessica Rich
Some of the platforms where you can find Jessica Rich Heels at:
When Do You Wear Jessica Rich Stiletto Heels?
| | |
| --- | --- |
| Types of Heels | Suitability Rating |
| Casual | 7/10 |
| Party | 8.5/10 |
| Formal | 7/10 |
| Bridal | 8/10 |
Jessica Rich – Shipping and Return Policy
Countries
Shipping & Return Policy
United States
Shipping: 3-5 working days

Return: within 7 days of the date, it was delivered.

United Kingdom
Shipping: 3-5 working days

Return: within 7 days of the date, it was delivered.

Canada
Shipping: 3-5 working days

Return: within 7 days of the date, it was delivered.

Australia
Shipping: 3-5 working days

Return: within 7 days of the date, it was delivered.
At A Glimpse: Customer Feedback Regarding Jessica Rich
Based on the customer reviews online, most customers are satisfied with their purchases owing to the bold and at the same time, minimalistic heels which are suited to their preferences. However, the only off-putting factor for the customers is the customer service which they suggest is very poor. The irresponsible behaviour of the representatives, slow responses and lack of solutions offered, can make the customers reluctant to shop online from Jessica Rich. However, it is a brand that you should try if you're planning to buy the heels from a physical store.