From the top-notch educated fashion designers to the irresistible fashion runways, there always seems to be something going on in New York City. When it comes to fashion, the region excels like no other. It is no surprise that you get to see the most unique trends even out on the streets. The New Yorkers make sure they look always put together and super chic. This is one of the reasons why many designers try to come up with stunning designers, especially in terms of heels. One of the NYC-inspired brands includes Arianna Papell.
About Adrianna Papell
The brand was founded in 1979 in New York by Harvey Berkman. It has a versatile product portfolio ranging from silk dresses, jewellery, and heels as well. Adrianna Papell is available on various online platforms and can be accessed easily across the globe. It offers exceptional fit as well as exquisite quality for both men and women.
The brand boasts a great brand reputation as its inception dates back several decades, so it has been around in the market for a lot of time. Besides that, it targets young individuals who are aged between 20-45 who are interested in high-quality fashion.
The Types of Heels Available at Adrianna Papell
Adrianna Papell offers a range of stiletto heels for women under the category of heels.
Types of Heels
Pumps
Block Heels
Sandals
Wedges
Heels
Disclosure: This post contains affiliate links. When you purchase a service or a product through the links, I sometime earn a commission, at no additional cost to you. Read my full disclosure here.
Who Wears It?
Even though it is an American-inspired brand, people wear it across the globe, including Canada, UK, and Australia too. Some of the celebrities who love the brand include the following:
Celebrities Who Wear Adrianna Papell :
Selena Gomez
Natalie Portman
Jessica Alba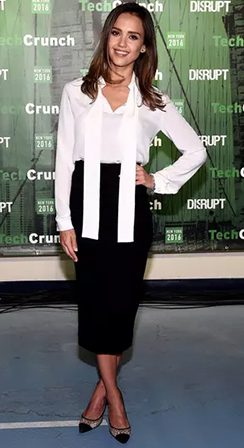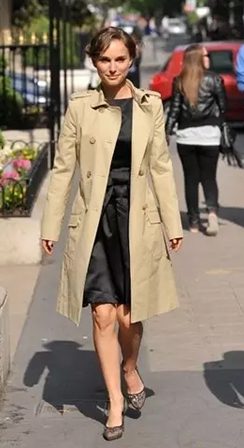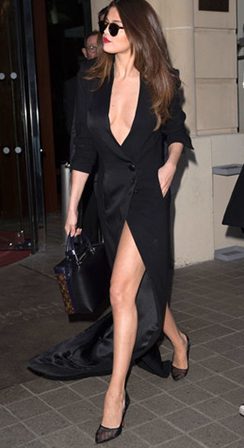 The brand is not only for famous people or celebrities, even you can get yourself a nice pair of stiletto heels for a wedding occasion or even for everyday use. Though I do not own heels by Adrianna Papell, I know a few people who do and they don't regret it one bit!
Is it for me?
If you're fashion-forward, trendy, and willing to invest in a relatively economical brand, then this is the brand for you! You'll love the heels if you like buying the finer things in life at reasonable prices. Also, if you're the type to want all types of heels at one given place, then you'll love the convenience that it has to offer. Additionally, this brand is suitable for women who are looking for finesse when it comes to heels.
Criteria Based Rating: Adrianna Papell
Design & Style
 8/10
The brand has chic and modern heels. From comfortable and casual wear to formal and stylish heels it has it all.
Colour Range
7.5/10
Offers a good range of colours which are suited to everyday wear and special occasions.
Affordability
7/10
You can get a nice pair under $100, but the prices can go up to $400 or above as well.
Celebrity Preference
9.5/10
It has a long list of celebrity following including Adele, Candice King and many others, who love wearing the brand's heels.
Similar Stiletto Brands like Adrianna Papell
Similar to Cape Robbin, Adrianna Papell is a great brand for casual and bridal heels. You can get super chic heels easily at such brands which makes it easy to add diversity to your heels collection.
Similar to Ann Taylor, Adrianna Papell is an American-inspired brand too which offers stylish designs and chic heels which accentuate your figure, featuring ankle straps, lace up and many other ultra-modern styles.
Some of the Best Adrianna Papell Stiletto Heels!
Where To Buy Adrianna Papell
Some of the platforms where you can find Adrianna Papell Heels at:
When Do You Wear Adrianna Papell Stiletto Heels?
| | |
| --- | --- |
| Types of Heels | Suitability Rating |
| Casual | 6/10 |
| Party | 8.5/10 |
| Formal | 6.5/10 |
| Bridal | 8/10 |
Adrianna Papell – Shipping and Return Policy
Countries
Shipping & Return Policy
United States
Shipping: 1-3 working days

Return: you can get a full refund if you return within 30 days of the delivery date.

United Kingdom
Shipping: N/A

Return: N/A

Canada
Shipping: N/A

Return: N/A

Australia
Shipping: N/A

Return: N/A
At A Glimpse: Customer Feedback Regarding Adrianna Papell
Based on the customer reviews online, most customers are satisfied with their dress purchases, but the heel reviews can make you put you in ambiguity regarding the quality and durability. Even though the brand has timelessly classy heels which are suitable for everyday events as well as bridal events and that too, at reasonable prices, you can't be sure if they will last you long or are comfortable to wear. Nonetheless, it would be advisable to try them out yourself as they are not that pricey. Better yet, wait for the sales season to get the heels at discounted prices so that it is worth the money.