Hollywood stars, crisp and pristine beaches, movies, and TV industry – that's probably what you've heard about LA, USA. But there's a lot more to the region than just celebrities and beaches. LA excels in the domain of fashion and many of the LA based designer firms have been flourishing across the globe. One of such brands includes Cape Robbin which is too, an LA based footwear brand and every woman's go-to within that region.
About Cape Robbin
Cape Robbin was founded in 2013 in LA by Michael Chen. The brand is famous for its timeless shoe collection for women which also includes heels collection. The brand is available for the masses through online retailers, as well as the brand's official website too.
Cape Robbin targets young women who are fashion forward and are aged between 18-40. They have casual, formal as well as informal footwear which makes them suitable for most women who are out of the demographic range too. Most of the manufacturing is done in US, but some is outsourced.
The Types of Heels Available at Cape Robbin
Cape Robbin offers a range of stiletto heels for women under the category of heels.
Types of Heels
Sandals
Block Heels
Wedges
Pumps
Stiletto Heels
Slingbacks
Boots
Disclosure: This post contains affiliate links. When you purchase a service or a product through the links, I sometime earn a commission, at no additional cost to you. Read my full disclosure here.
Who Wears It?
Even though it is an American-inspired brand, people wear it across the globe, including Canada, UK, and Australia too. Some of the celebrities who love the brand include the following:
Celebrities Who Wear Cape Robbin:
Jessica Alba
Jennifer Lawrence
Camila Cabello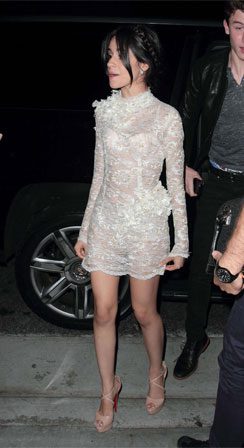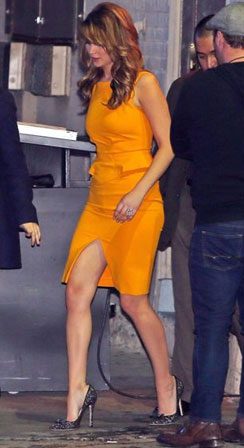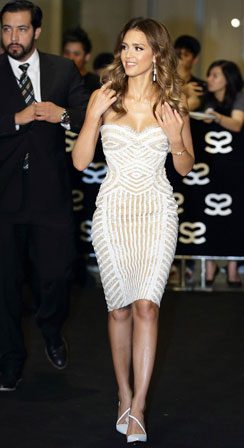 The brand is not only for famous people or celebrities, even you can get yourself a nice pair of stiletto heels which are comfortable and suitable for everyday wear. Even I own a pair of nice heels by Cape Robbin which I absolutely adore!
Is it for me?
If you're the fashion-forward, stylish, and are willing to invest in a relatively economical brand, then Cape Robbin is for you! You'll love the heels if you like buying the finer things in life at reasonable prices. Also, if you're the type to want all types of heels at one given place, then you'll love the convenience that it has to offer.
Criteria Based Rating: Cape Robbin
Design & Style
8/10
The brand has chic and modern heels. From comfortable and casual wear to formal and stylish heels it has it all.
Colour Range
6.5/10
Offers a fair number of colours which are suited to everyday wear and special occasions.
Affordability
6.5/10
You can get a nice pair under $100, but Cape Robbin is considered quite expensive in general.
Celebrity Preference
3.5/10
It has a limited celebrity following, but the ones who do, are loyal to the brand.
Similar Stiletto Brands like Cape Robbin
Similar to Tory Burch, Cape Robbin is a great brand for casual and formal heels. You can get super chic heels easily at such brands which makes it easy to add diversity to your heels collection.
Similar to Sam Edelman, Cape Robbin offers stylish designs and chic heels which accentuate your figure, featuring ankle strap, lace up and many other ultra-modern styles.
Some of the Best Cape Robbin Stiletto Heels!
Where To Buy Cape Robbin
Some of the platforms where you can find Cape Robbin Heels at:
When Do You Wear Cape Robbin Stiletto Heels?
| | |
| --- | --- |
| Types of Heels | Suitability Rating |
| Casual | 7/10 |
| Party | 8.5/10 |
| Formal | 6.5/10 |
| Bridal | 5/10 |
Cape Robbin – Shipping and Return Policy
Countries
Shipping & Return Policy
United States
Shipping: 2-3 working days

Return: within 30-days of the transaction date.

United Kingdom
Shipping: N/A

Return: N/A

Canada
Shipping: N/A

Return: N/A

Australia
Shipping: N/A

Return: N/A
At A Glimpse: Customer Feedback Regarding Cape Robbin
Based on the customer reviews online, most people are satisfied with their purchases. They claim that the boots and heels are true to their size and not too heavy. The heels are breathable and lightweight. Customers also claim that the heels are long lasting and easy to carry. However, most customers are not happy with the poor customer service and internet lags on the website orders. That is one factor which is a bit off putting for customers, besides that, they have given good ratings to the brand.