There's no other label more powerful and impactful than that of Italian brands. Just the label 'Made in Italy' is enough to have customers sold at a particular product. Italian brands have been preferred over others for decades owing to the excellent craftsmanship and detailing done by designers. One of the most renowned and popular Italian shoe brand which has lived up to the expectations of the prestigious label known as Dolce Vita.
About Dolce Vita
Founded in 2001 by Van Lamprou and Nick Lucio, Dolce Vita makes an excellent brand. It is an Italian brand but is headquartered in the United States. Dolce Vita has stores across the globe and their products, along with the heels are available at various online platforms and outlets too.
Most of the production is carried out in China and it targets fashion forward women who are interested in purchasing diverse range of heels. Dolce Vita's heels can be quite versatile, and the brand aims to offer luxury along with comfort to its customers.
The Types of Heels Available at Dolce Vita
Dolce Vita offers a range of stiletto heels for women under the category of heels.
Types of Heels
Boots & Booties
Heels
Loafers
Mules & Clogs
Sandals
Wedges
Disclosure: This post contains affiliate links. When you purchase a service or a product through the links, I sometime earn a commission, at no additional cost to you. Read my full disclosure here.
Who Wears It?
This is an Italian-inspired brand, based in US, but people wear it across the globe including countries like UK, Canada and even Australia. Some of the people who love to wear Dolce Vita religiously include:
Celebrities Who Wear Dolce Vita :
Amelia Hamlin
Camila Cabello
Jessica Alba
Camila Mendes
Kaitlyn Bristowe
Gabi DeMartino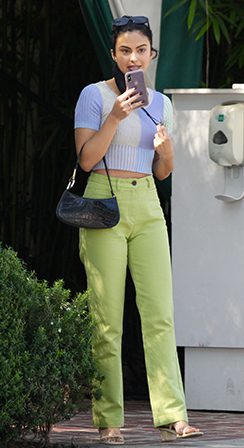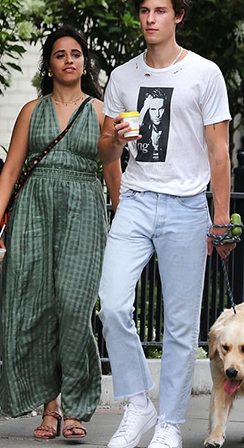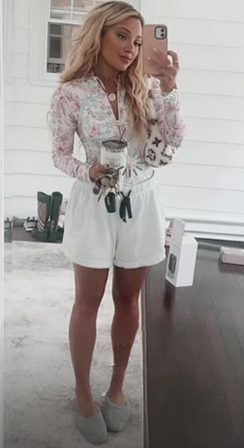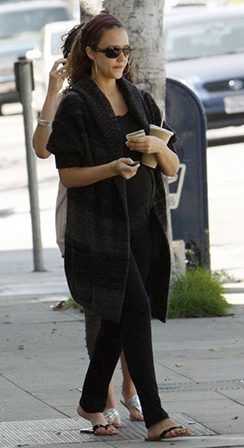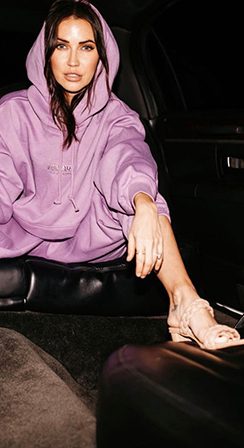 The brand is not just for celebrities and famous people, even you can get a nice pair of Dolce Vita wedges through their official website, stores, and online retailers! Though I do not own a pair of Dolce Vita heels, but I know some people who have purchased them, and they don't regret it one bit!
Is it for me?
Dolce Vita exudes confidence, finesse, comfort and luxury. If you're looking for a combination of elegance and feminine charm, then this brand is for you! Marked by its Italian detailing and graceful looks, their heels would be best suited for women who are obsessed with the finer things in life.
Criteria Based Rating: Dolce Vita
Design & Style
 8.5/10
From open toe to closed, straps to non-straps, embellishments, printed versions, Dolce Vita has a lot to offer.
Colour Range
8/10
With more than 15 colours available, Dolce Vita offers a lot of variety.
Affordability
8.5/10
Dolce Vita is an economical brand that offers you luxury Italian quality heels. You can get a nice pair under $50 too.
Celebrity Preference
9.5/10
Most celebrities love the brand and choose it for everyday wear too.
Similar Stiletto Brands like Dolce Vita
Similar to Miu Miu, Casadei Blade is a high-end, luxury brand which is aimed at the upper middle class and young women. Both the brands feature lots of embellishments and other detailing over their heels.
Similar to top brands like Versace, Prada, Miu Miu, Casadei Blade is an Italian brand too! They are all relatively expensive brands which feature various types of heels including ankle straps, wedges, stiletto heels, and other versatile versions.
Some of the Best Dolce Vita Stiletto Heels!
Where To Buy Dolce Vita
Some of the platforms where you can find Dolce Vita Heels at:
When Do You Wear Dolce Vita Stiletto Heels?
| | |
| --- | --- |
| Types of Heels | Suitability Rating |
| Casual | 8/10 |
| Party | 9.5/10 |
| Formal | 7/10 |
| Bridal | 8/10 |
Dolce Vita – Shipping and Return Policy
Countries
Shipping & Return Policy
United States
Shipping: 3-7 business days

Return: within 30 days from the date purchased.

United Kingdom
Shipping: 14 business days

Return: within 30 days from delivery.

Canada
Shipping: 3-7 business days

Return: within 14 days from delivery.

Australia
Shipping: 7-14 business days

Return: within 30 days from delivery.
At A Glimpse: Customer Feedback Regarding Dolce Vita
Based on the customer reviews online, most customers are pleased with the brand. From the customer service to the designing, detailing and the sturdiness of the heels, they love it! Also, they claim that they run true to their size and the heels are very comfortable too. Besides that, customers love the diversity that the brand offers, not only in terms of heels, but the entire product portfolio is versatile. Hence it can be safely said that you won't regret investing in Dolce Vita's heels!