Spain – a region known for their rich culture and architectural monuments, scenic beauty, along with fashion trends, it makes it to the list of the topmost attractive places across the globe. Spanish brands are popularly known for their superior detailing in terms of products, along with stunning designs which are not only fashion forward, but also durable and long-lasting. Spanish women place utmost emphasis on what they wear and how they look. One of the most renowned and luxury Spanish brands, Chie Mihara is known worldwide for its excellence in products and services.
About Chie Mihara
Chie Mihara was founded in 2002 in Elda, Spain. The philosophy behind the brand was to offer diversity in terms of footwear for women with a priority placed on design and comfort. To cover the needs of working women, mothers and active women, Chie Mihara went ahead on the journey to expand the company and to become one of the favourites of its customers.
Consisting of a European label, the heels made by this brand are with utmost precision and excellent craftsmanship. It has stores across the globe and caters to all customers. It has an all-inclusive approach, hence targets women of all ages and sizes.
The Types of Heels Available at Chie Mihara
Chie Mihara offers a range of stiletto heels for women under the category of heels.
Types of Heels
Sandals
Block heels
Pumps
Loafer heels
Bridal heels
Boots
Disclosure: This post contains affiliate links. When you purchase a service or a product through the links, I sometime earn a commission, at no additional cost to you. Read my full disclosure here.
Who Wears It?
Even though it is an European-inspired brand, people wear it across the globe, including Canada, UK, and Australia too. Some of the celebrities who love the brand include the following:
Celebrities Who Wear Chie Mihara :
Kelly Clarkson
Kelly Rowland
Rachel Bilson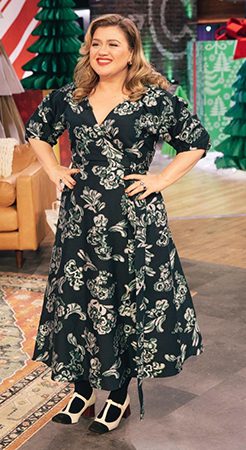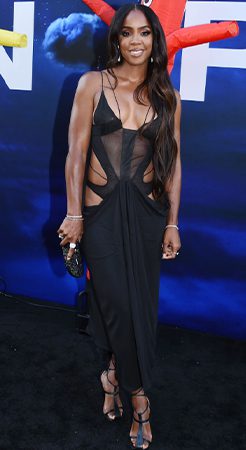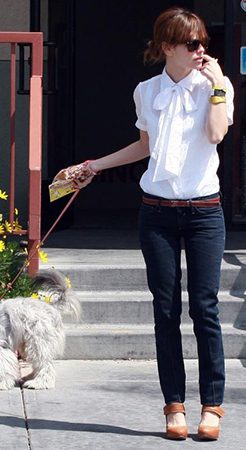 The brand is not just restricted to celebrities or famous people, even you can get a pair or two, but that depends if you can afford it. You can get a pair when there's a sale or you have a voucher to avail to save up on your order.
Is it for me?
The heels of this brand ooze modernity and easy-going vibes, so they'd be suitable for the trendy types, but also the ones who prefer comfort and fashionable products which includes heels as well. The brand is suitable for women who have creative and elegant tastes in fashion and the women who are always on the go.
Criteria Based Rating: Chie Mihara
Design & Style
 6.5/10
The brand has a limited range of versatile and modern range of heels. From comfortable and casual wear to formal and stylish heels it has it all.
Colour Range
9/10
Offers a great range of colours. There's not one colour that you won't find here!
Affordability
6.5/10
The highest price can go up to $400, so it is a relatively economical brand.
Celebrity Preference
4.5/10
The brand has a limited celebrity following, but a loyal one.
Similar Stiletto Brands like Chie Mihara
Similar to ALDO, Chie Mihara is considered as a luxury available at relatively economical prices. It has a versatile range of heels ranging from block heels, pump heels, boots, bridal heels, sandals and a lot more.
Similar to Roger Vivier, Chie Mihara is also a European brand which reinforces on the idea of delivering excellent quality footwear for women.
Some of the Best Chie Mihara Stiletto Heels!
Where To Buy Chie Mihara
Some of the platforms where you can find Chie Mihara Heels at:
When Do You Wear Chie Mihara Stiletto Heels?
| | |
| --- | --- |
| Types of Heels | Suitability Rating |
| Casual | 8/10 |
| Party | 5.5/10 |
| Formal | 5/10 |
| Bridal | 7/10 |
Chie Mihara – Shipping and Return Policy
Countries
Shipping & Return Policy
United States
Shipping: 2-4 working days

Return: within 15 days of the purchase.

United Kingdom
Shipping: 2-3 working days

Return: within 15 days of the purchase.

Canada
Shipping: 2-4 working days

Return: within 15 days of the purchase.

Australia
Shipping: 2-4 working days

Return: within 15 days of the purchase.
At A Glimpse: Customer Feedback Regarding Chie Mihara
Based on the customer reviews online, customers are satisfied and happy with the brand. They claim that the heels are super comfortable, even though they run a bit small and narrow, overtime as a person gets used to them, they can make the most convenient pair. Also, they claim that their heels are practical and ooze modernity. Besides the only off putting factor, which is the size, customers claim that everything about the brand is just perfect!