Similar to the adage by Coco Chanel – A girl should be two things: classy and fabulous. This is exactly what Parisian designers incorporate into styling the stiletto heels and other products. Paris might be the home of croissants, romantic aura, and monuments, but the dynamic French capital also conjures images of Striped T-shirts, beret hat, red lipstick, and the no-makeup look. The style of Parisian women is simple. They keep it casual and chic. Recognizing such aspects of the French and Parisian styles, designers like Christian Dior worked diligently to create classic stiletto heels for the customers.
About Dior
Dior was founded in 1946 by French fashion designer Christian Dior, who was originally from Normandy. It is headquartered in Paris, France. It is popularly known as the creator of recognized haute couture. From perfumes, footwear to clothing and much more – it changed the market dynamics forever. Dior is known for its professional craftsmanship, along with high quality fabrics around the globe.
It has around 198 stores worldwide and ships across the globe too, catering to millions of loyal customers. Natalie Portman and Jennifer Lawrence are the prominent figures who love wearing Dior. Dior is targeted towards people in the age group of 15-40 who are fashion forward and don't mind a bit of extravagant spending on luxury goods like heels. It targets people belonging to the upper middle class.
The Types of Heels Available at Dior
Dior offers a range of stiletto heels for women under the category of heels.
Types of Heels
Mules
Stiletto Heels
Slingback Heels
Block Heels
Platform Heels
Strappy Heels
Pumps
Boots
Espadrilles
Disclosure: This post contains affiliate links. When you purchase a service or a product through the links, I sometime earn a commission, at no additional cost to you. Read my full disclosure here.
Who Wears It?
Everyone loves the fashion trends of Paris. If we were to describe it in three words, they'd be – classic, feminine, and graceful. The French brand is worn by people across the globe and not just Parisians. People wear it in Canada, UK, USA, and other regions too. Some of the celebrities who love Dior are:
Celebrities Who Wear Dior:
Jennifer Lawrence
Emma Watson
Kate Moss
Rihanna
Celine Dion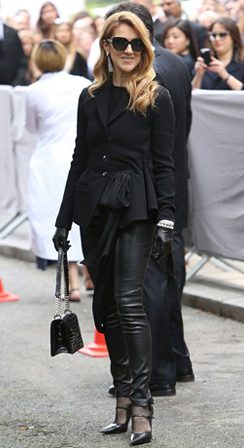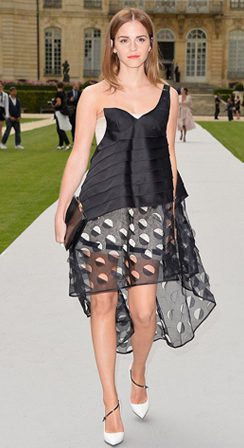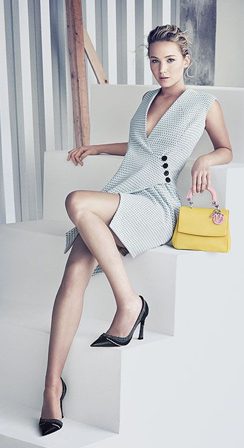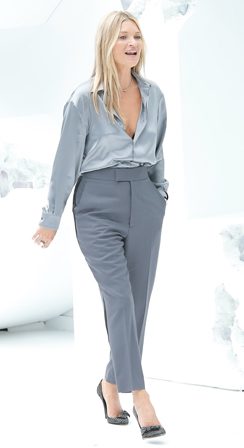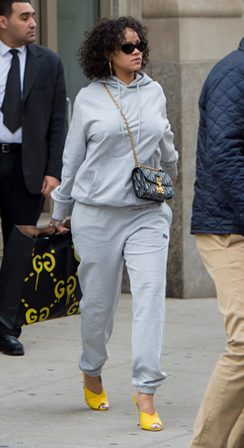 The brand is not just for the famous people though, if you are wealthy enough or have sufficient savings, investment in one of the pairs of Dior won't be an issue for you. In fact, it'll be a choice you won't regret in the long run as they are durable and long lasting.
Is it for me?
If you're between the ages of 15-40, belong to the upper class, and have a zest for following fashion trends, then Dior is for you. It offers the best heels which are optimized for bridal as well as party wear. Though it offers a limited range for bridal wear, but if you are the trendy sort of a person, you will fall in love with the versatile and uber-modern designs of Dior Heels. Besides that, if you are generally the outgoing, daring and the creative type, you'll absolutely love it.
Criteria Based Rating: Dior
Design & Style
9/10
The brand oozes creativity and zest for fashion trends. From comfortable and casual wear, stylish heels to embellished heels and bridal heels, it has it all.
Colour Range
8/10
Offers a fair number of colours which are suited to everyday wear and special occasions.
Affordability
2/10
Dior is a footwear brand which is considered as high-end, hence so are the prices.
Celebrity Preference
8.5/10
Most celebrities love Dior because of its timeless stiletto heel designs.
Similar Stiletto Brands like Dior
Similar to Manolo Blahnik and Giuseppe Zanotti, Dior is considered as a luxury, premium and high-end brand. It has a versatile range of heels ranging from slingback heels, pumps, to espadrilles and a lot more.
Similar to Stuart Weitzman, the brand is quite reputable and has very high prices. It has been in the market for a lot of time now and has a strong customer base. Dior as a diverse product portfolio as compared to Stuart Weitzman though.
Some of the Best Dior Stiletto Heels!
Where To Buy Dior
Some of the platforms where you can find Dior Heels at:
When Do You Wear Dior Stiletto Heels?
| | |
| --- | --- |
| Types of Heels | Suitability Rating |
| Casual | 8/10 |
| Party | 8.5/10 |
| Formal | 6/10 |
| Bridal | 5/10 |
Dior – Shipping and Return Policy
Countries
Shipping & Return Policy
United States
Shipping: 2-5 business days

Return: within 30 days of reception.

United Kingdom
Shipping: within 3 working days (free)

Return: within 30 days of receiving it.

Canada
Shipping: 2-5 working days

Return: within 30 days of reception

Australia
Shipping: within 1-2 working days (free)

Return: within 30 days of receiving it.
At A Glimpse: Customer Feedback Regarding Dior
Based on the customer reviews available on several websites online, people are generally very happy with Dior. Most of the customers claimed that the pumps and other heels are very comfortable and elegant. They are suitable for everyday wear too, so Dior is a useful brand. Also, the customers claimed that Dior's heels are long-lasting and sturdy, which makes them worth the investment. All in all, customers suggest that wearing Dior heels is no less than a privilege and luxury considering the hype of the brand.